Traveling to Europe alone for the first time. What to expect? How to plan it? What should I know before I start my first solo backpacking trip? If you are looking for the answers, then it's the right place to stop by. In that article you will find tips for traveling alone, how to prepare for a solo backpacking, how to budget during the trip and some hacks that make your backpacking solo adventure more memorable.
In the end, you are more aware and confident that everything will work out when traveling alone in Europe for the first time. Let's check out these tips!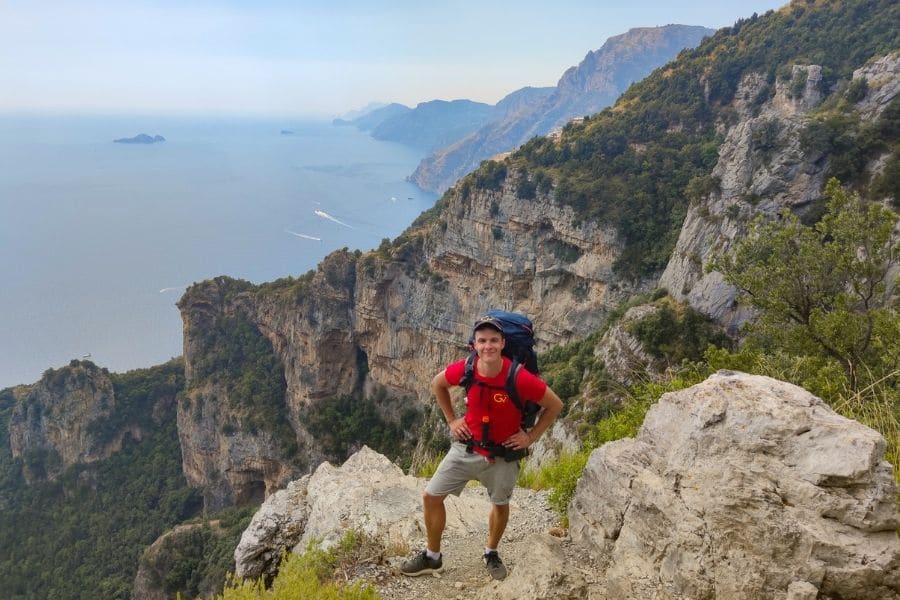 1. Why even go solo?
Traveling by yourself might feel scary at first. There isn't no one on your side to rely on when you have questions, feel down, or when facing challenges. When going on a trip alone then you can rely only on yourself. That's the whole point of why it's a great experience to go backpacking solo. There are several benefits of traveling alone. It will boost your self-esteem, raise your confidence, make you more courageous, and give you a chance to  meet with inspiring people.
Backpacking solo is a whole new experience with unexpected situations, awesome memories, new connections, and overall a journey full of adventures. You will become a better person in dealing with different obstacles and being more grateful about the things you have. No one can't stop you from growing as a person.
Read more: Benefits of Solo Travel that change your life.
2. Before you go, check out these essential documents
First things first, before you travel abroad you will need some documents to move from country from country, book a room, or identify yourself legally.
Safety first – Get a Travel Insurance
This is a must for any traveler and should be logical. I always have travel insurance when going abroad, but thankfully I never needed any medical treatment. But I have heard so many stories about people who have gone on the trip without travel insurance. You probably aim how that story ended. No one isn't 100 percent safe when going solo backpacking. Unpleasant things can happen at unexpected times. Wouldn't be great if you need to pay all your fortune for medical bills. These are extremely high in any country.
To get a peaceful sleep then World Nomads is a trusted company for international travel insurance.
Don't forget important Documents
Other solo backpacking essentials are of course your most important documents. Starting with a passport. Make sure that it's still valid 6 months in advance. Some countries don't let you in (where a passport is needed) when it expires in 6 months. In Europe's Schengen Area, it's also good to have an identification card to make reservations for accommodation or other things that need to be signed. If you have, then it's beneficial to bring a driving license, student card, or any other discount cards for budgeting.
Read more: Guide about Planning a Backpacking Trip to Europe!
3. Essential gear for the first Trip alone
Having a reliable and also durable gear is the core of successful solo backpacking trip. Invest some time what you need or want. But keep in mind to pack as light as possible. From where you need to start?
What kind of Backpack i need?
First things first, having a suiting solo backpack is the core of essentials for the trip. Aim for the quality that suits your back as the shoe in your foot. It needs to feel comfortable from the first try. Look out for different perks, like can you turn it into a smaller backpack, how you can open it (if you have needed things in the bottom, then you don't need to take out everything), about water resistance, and is there room for the most important items (documents, electronics, and other things that are in a "safe zone").
What to wear?
Most of the backpack is filled with clothes. When backpacking then you need to change clothes daily. There will be a lot of sweating. From the clothes section, I recommend more sports clothes that dry fast. So actually you can wear sporty shirts for a couple of days.
Backpacking alone also means that there is a lot of hiking. Quality shoes are needed. For daily use, it's good to wear sports shoes. If going to hike on mountains, then safer footwear is hiking boots with ankle protection. For the first solo backpacking trip make sure to have clothes at least for a week. Then you need to worry about laundry once a week.
Other essential backpacking gear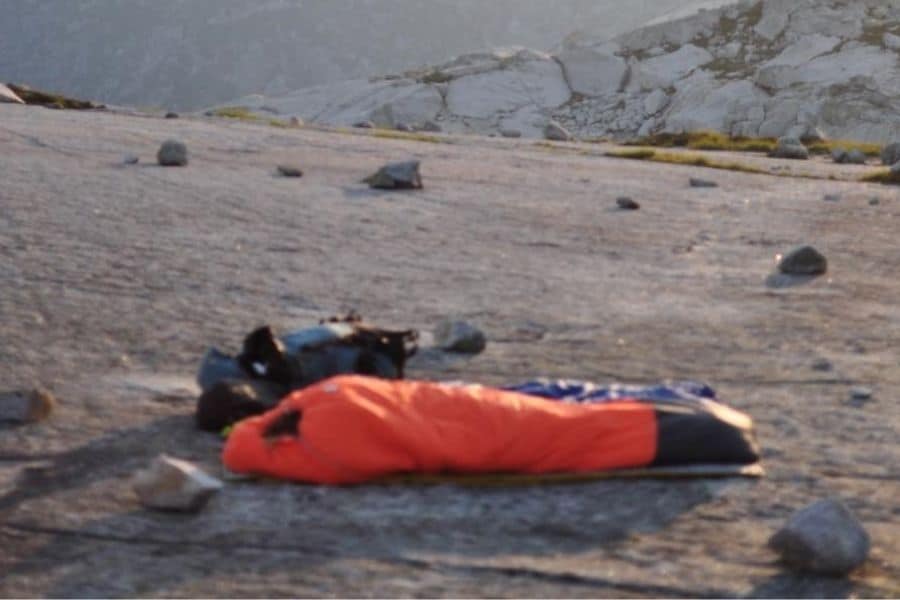 Other essentials depend totally on how you backpack through Europe. If going solo backpacking with a roof for every day. Then there is no need for other stuff than documents and clothes.
If you are a more adventurous solo backpacker and sleeping under stars doesn't hesitate you, then additional gear is needed. Starting with camping stuff like a sleeping bag and mattress. Also a small first aid kit. From the kitchen department a bowl, spoon, and knife. For real chefs (or not) a heating stove is also needed.
Read more: Lightweight Backpacking Gear for Traveling.
4. Packing a backpack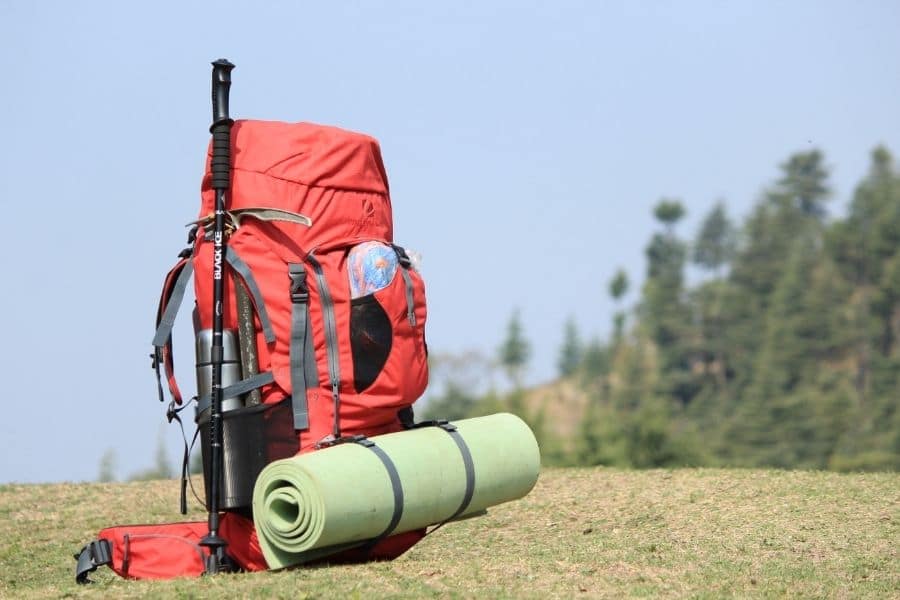 Firstly, the most important tip is to keep it as light as possible, because to remind, you need to carry all the things by yourself. For the first solo backpacking, I recommend not going over 15 kilograms (with extra food and water). It might feel nothing on the first try, but you will get a point when wearing it the whole day.
At first, you probably have a list of things that won't fit in. Too many clothes or unnecessary equipment. In the end, the magic of backpacking solo is to fit all essentials and still have some space for unexpected equipment.
How to fit everything into a backpack?
First, you need to leave some clothes home. Take clothes for a week. Pack at least one pair of extra shoes. Don't take unnecessary stuff and so on. Important tip: take only things that you use most of the time. There is no room for party shoes.
Keep in mind to leave at least 10 percent free space for the food, water, and unexpected equipment.
5. Bring something that staves off boredom
As previously mentioned to pack as light as possible then that point looks hypocritical. But there is a point. Solo backpacking also means that you will have some alone time. Solitude is good for a while, but many times you could feel bored.
Take something extra with you that staves you off boredom. For example, I like to read, so I always carry one book with me. If you are a photographer and want to take photos on a way, then take a camera with you. Maybe you like to entertain yourself or a bigger audience in the streets (to earn some money) to play some music, so a small ukulele.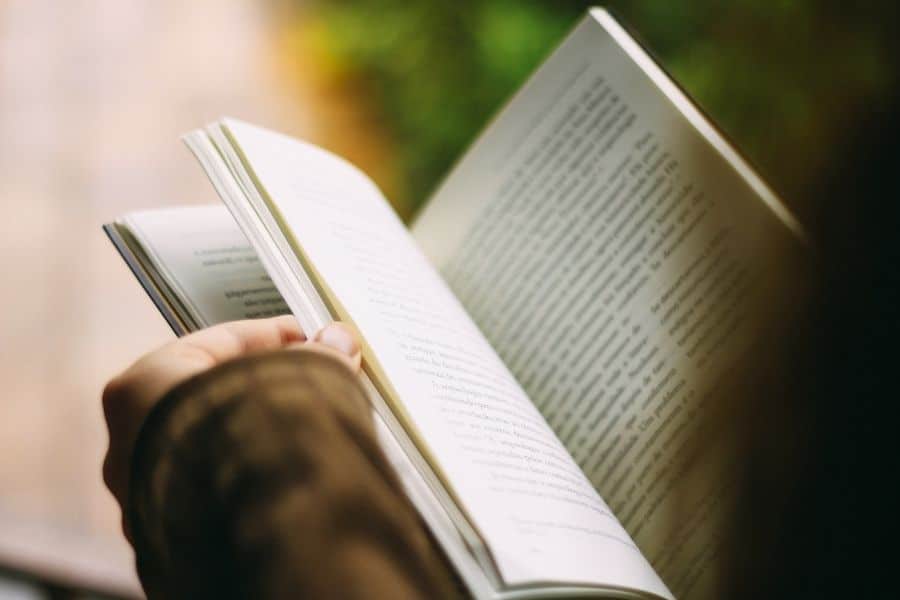 How to fit these in your bag? Easy with a book, but for the ukulele you need to leave some stuff home. Or you find ways to carry items. You will be creative on the way.
6. Plan your trip regarding the time and money you have
Your trip depends on how much you are willing to spend and how long you are going to travel. Adventurous solo backpackers would say that you don't need a plan, do things spontaneously. That is a great tip when traveling solo. But when you have some budget or/and time limitation, then a general plan is recommended for the first solo trip.
When you have a very limited time, then put more focus on the variety of things you can do in that short period. Do your small bucket list, what you want to see and do. Not so big pressure on money, because you know your end date. But just in case, make sure you have a ticket back home. Just keep in mind to make most of your time.
When the first trip is longer or without an end date, then you should have a strict budget plan. Spending as little as possible. A tip for solo backpacking trips would be to go slow. There are two great benefits. Without being in a rush you will see and feel more about destinations and without a need for transportation you will spend less. Go slow and get to know more about local people and culture.
7. Best solo backpacking destinations in Europe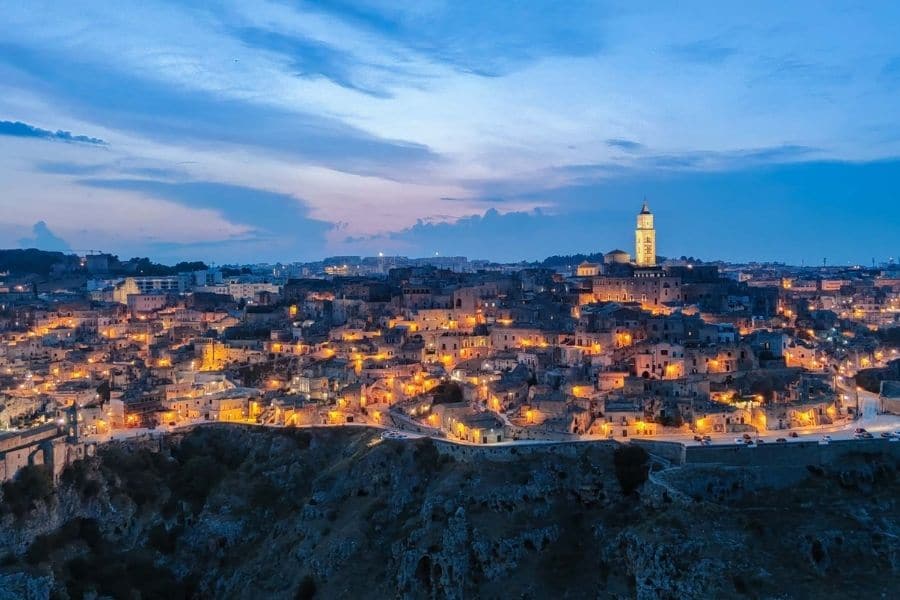 It depends on the solo backpacker's plans on what to see, how to move, or what's the budget in general. First, you need to think about what type of solo trip you are looking for. Are you more into famous cities, landmarks, or tourist spots – look at the western part of Europe. When looking for more adventure travel, backcountry wilderness, hidden gems, hiking trails, then more Easter part of Europe. Also western part is way more expensive than the eastern part.
Western part of Europe
In the western part of Europe, great countries for solo travel are either Italy, France, Spain, or Portugal. Big countries with many beautiful places, day trips from big cities, landmarks, and nature. When looking at more budget countries then the best backpacking destinations would be Spain and Portugal.
Just a reminder, there are ways to spend less everywhere you travel. For example, check out tips on how to go backpacking in Italy on a budget.
Read more: Travel guides about Italy and Naples.
Eastern parts of Europe
Less known eastern parts of Europe also have many great destinations. For example starting with Budapest in Hungary, Slovenia, Romania, or the Balkan countries for backcountry solo adventures. These countries are less visited than the famous western countries, although there are so many hidden gems. But for sure that part of Europe is more for adventure travel and budgeting.
So what are the best destinations in Europe? Depends on the solo traveler's needs and what the wanderer wants to see and do. Also, how is the situation with a budget. In Europe, there aren't bad spots for solo travel.
Read more: Travel Guides about Hungary, Slovenia and Greece.
8. Find companions
One great perk of backpacking alone is that you will meet a lot of new people. It's not that people see you alone and want to talk. Unfortunately or not you need to be courageous enough to start a conversation by yourself. But because you want to meet new people so badly then you are confident enough and you leave your comfort zone. Options are to approach from the streets, from bars, hostels, find new friends from social media or using some travel apps to start a conversation online. Here are some useful apps:
Couchsurfing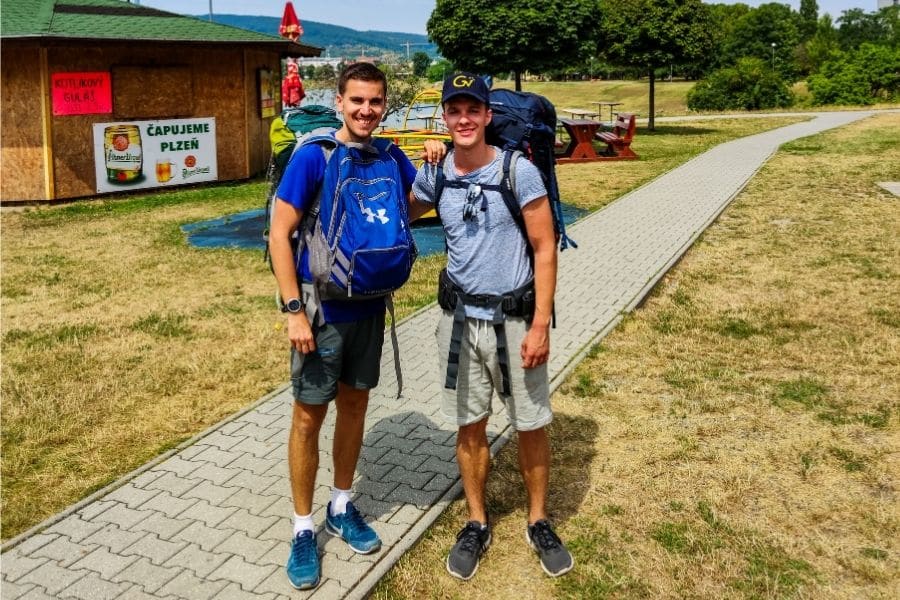 In my view, it's the best way to find new awesome people from everywhere. There is a section called hangouts, where other travelers or local people can interact with each other and do something fun together. It's a popular app among travelers.
Tinder
The most popular dating app, but also works well to meet someone new abroad. People are open to show you around, hang out, or whatever if asked nicely.
Workaway
Another popular app among travelers. Its main purpose is that different farms, organizations, or small businesses are looking for extra hands for food and bed. Voluntary exchange program. But there is also a section called travel buddy, where you can find other adventurous people.
Read more: Backpacking Apps that make your travels easier, cheaper, and more fun!
9. How to budget when backpacking solo?
When you think about a typical backpacker, most of the time they are not that rich to splash cash everywhere. Backpackers are trying out different options to spend less as possible. Budget solo backpacking is inevitable. Here are three main areas where you can cut down expenses significantly.
Accommodation
The logical answer would be to stay in hostels. It's the cheapest and carefree option for solo backpackers. HostelWorld has the widest range of hostels. Keep in mind to look from the lowest price. Also where it's located, read references, check if there are additional benefits (like breakfast included). Decide between these perks, location, and price. Sometimes it's better to pay a little more for the central hostel than the cheapest one that is far from the main sights.
Couchsurfing
Previously mentioned Couchsurfing app is not only for meeting with new people. Its main purpose is to find a couch for sleep. So you send nice requests to potential hosts and if they accept you can spend a night at their place. It's always great to interact with locals and you can't find any better app for that than Couchsurfing.
Wild camping
When lowering your needs then you can also do wild camping everywhere. Not exactly in the city center, but somewhere it feels logical and convenient. You only need a sleeping bag, and if you have then for comfort also a mattress and tent. What an experience on solo backpacking trip!
Read more: Guide to Wild Camping.
Transport
For budgeting, the best option would be to use public transport. Local trains and busses have great connections between European countries. You will backpack across Europe fast and smoothly. To search for the transport schedules and compare prices, then I used Omio. When Omio doesn't find any transportation between destinations (less-known places), then find local transport companies from Rome2Rio.
Carpooling with BlaBlaCar
BlaBlaCar is also getting more and more popular in Europe. It's a carpooling app, where you just search for the destination and when you find someone with a car then you can join with them. It's cheaper than public transport.
Hitchhiking
The best tip for transport is hitchhiking. That should be also on your bucket list to travel that way at least once. There are some days when you are extremely lucky, you will move forward fast, and the other days.
Read more: Tips for Hitchhiking in Europe.
Food
The first rule is to avoid restaurants. Still some days you can treat yourself, but you have to stay disciplined and not surrender to temptations. Expensive meals burn a big hole in your wallet. For restaurants, look for the ones that are out of tourist areas (where locals eat). Another option is to fill the belly with street food.
Another logical option is to buy food from supermarkets and do picnics outside. But the best tip for food is to cook by yourself. Cooking your pasta in a hostel or doing it in wilderness with your stove will save most of your money.
Read more: Budget Backpacking in Europe.
10. Leave some room for spontaneity
You need to know at least what you want to do or where to go. Do some quick research about upcoming solo backpacking trip, like pinning desired destinations in Google Maps. Then at least you know in which direction to start moving.
But when you are on your way, then leave some room for spontaneity. Maybe you hear that close-by is an interesting place, a bit hidden gem, and you don't want to miss that spot. Being flexible is the greatest tip for backpacking solo to enjoy your adventures to the fullest.
11. Emphasis local culture and traditions
Traveling isn't that much about places you see, but more about the people you meet in these new places. That means that to get the full feeling from a backpacking destination you need to emphasize the local culture and traditions.
Starting with a bit of research about destination. To get to know some information about local events, beliefs, traditions, and overall about the local culture. So when you arrive in a foreign country you don't look like a tourist, but more a traveler who wants to be part of the culture. Also knowing and learning just some basic phrases in the local language gains you more respect from locals.
The best way to get to know about local culture?
Well, the best way is through interacting with locals. For example, I did a Workaway in Hungary for a week when I backpacked through Europe. I saw how the locals lived in their everyday life, got to know some traditions, and tried local food and drinks. Also, several times mentioned Couchsurfing is a great way to meet new friends and see how life in a foreign country goes.
At the end, which one would be more memorable? Just seeing these famous hotspots abroad or when seeing the same places with emotions like you know the story behind it, the culture and at the same time interacting with locals.
12. Stay in hostels or Couchsurfing
As already mentioned then solo travel is inevitably lonely. Most of the time you are wandering around alone. You have some stuff with you to drive away loneliness, but you can't talk with your book or guitar all the time. It's not good, so you need to meet others for a while.
When you want to meet like-minded new friends, then a hostel is a no-brainer alternative. It's the most international place you can find in any place. Maybe other solo backpackers want to meet and talk. It's the easiest way to meet others when just staying in hostels. It's also good for your budget. Two good things with one solution.
Another great way to meet others is using the Couchsurfing app to spend a night. But this time you interact with local people. Also, you learn more about destinations thanks to local guides and probably they are going to show you around. So you don't need to do that much research about your destination by yourself. Amazing experience!
Read more: My First Solo Backpacking Experience in Europe.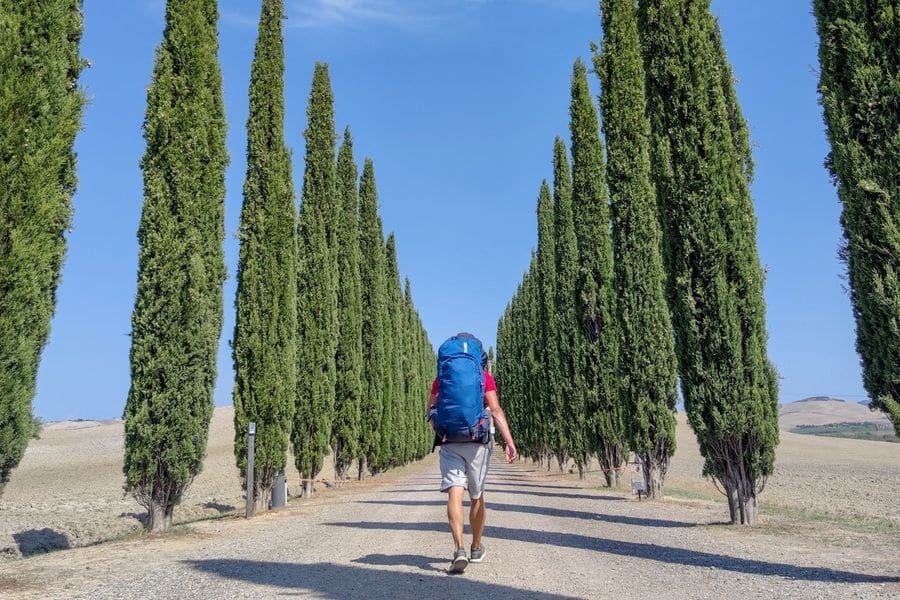 Conclusion
These tips for traveling alone are great to kick-start your journey without any clue about solo backpacking in Europe. Soon you will discover other great advantages for yourself because the adventure goes on differently with each backpacker. You will understand that it's life-chaning experience and everything works out regardless of challenges, and solo backpacking in Europe is safe. Enjoy your first time adventure and travel with no regrets!
---
PIN IT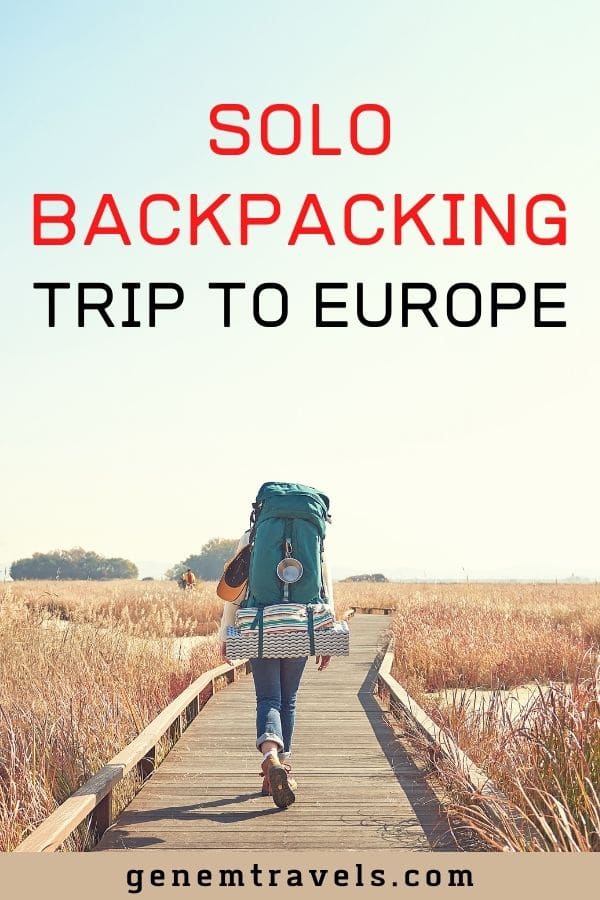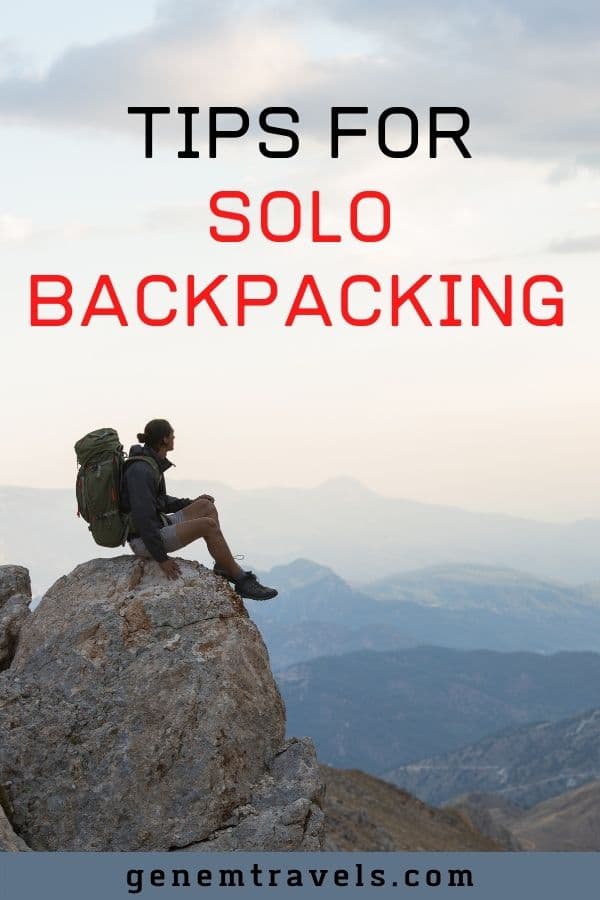 ---
Recent Posts about Solo Travel