Starting with a bang: backpacking in Italy is one of the most expensive places you can travel in Europe.
But if there is a need and want… there is always will. Going on the edges of total extreme, Italy on a budget is possible.
However, that's not the point of that post. Here are some travel tips that aren't extreme. It can be a bit uncomfortable, but nothing near impossible or illegal. But having a bit of adventure in backpacking trip to Italy is great for the memories.
Planning a trip to Italy on a budget? Wonderful places, famous cities, historical landmarks and in conclusion, many people want to go there. Where is demand, there is a higher supply. That is the same with prices.
Backpacking Italy on a budget like everywhere is possible. Is it even possible to budget travel in Italy with 18 euros per day? A spoiler: It is. But is it considerable for you? Let's find out on how to travel across Italy on a budget!
Read more: Italy Travel Guide.
1. Search for cheap places in Italy
While backpacking in Rome, Milan, or Firenze. There will be different variations of prices (expensive to cheap) when thinking about food and accommodation. However smaller touristic places like Venice, Cinque Terre, or Amalfi Coast, the costs tend to be from expensive to mid-range. Not many budgeting opportunities, but it would be complete without visiting Italy's famous places.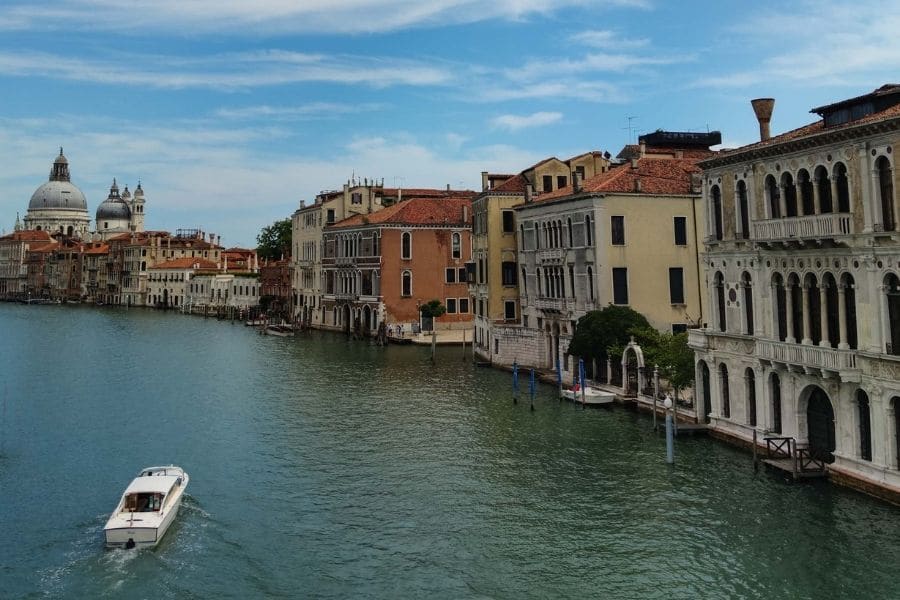 But a good idea for traveling around Italy on a budget would be to open a map and expand it a bit wider to find cheap travel alternatives. For Venice it's Mestre, Cinque Terre's cheaper neighbor is La Spezia and Amalfi Coast budget partner is Naples. There would probably be more places that have a "cheap brother" close to desired expensive spots due to high tourist traffic. Almost every time these are well connected with high speed public transportation when backpacking Italy.
2. Discover more inexpensive places
Italy is a big country with big cities, picturesque coastal villages, historical landmarks, islands, mountain ranges, off-beaten tracks around the countryside. In short, there are a lot of beautiful places to visit in Italy. But when not having months to travel around the country, then you have to choose a region for traveling Italy. Thinking about how to plan a trip to Italy on a budget, then backpacking southern Italy will be more beneficial for your wallet than the northern part.
Anything that is lined with Napoli and stays below from it like the Puglia region and Sicily's are cheap places in Italy to visit. With some small exceptions. Amalfi Coast is expensive, but it's possible to explore that with a strict budget from Napoli. The southern part of Italy is magnificent, there are more countryside, warm beaches, Sicily, and many unpopular Italian villages, like Ostuni, Matera or Castelmezzano. Just backpacking in the Southern part of Italy takes weeks.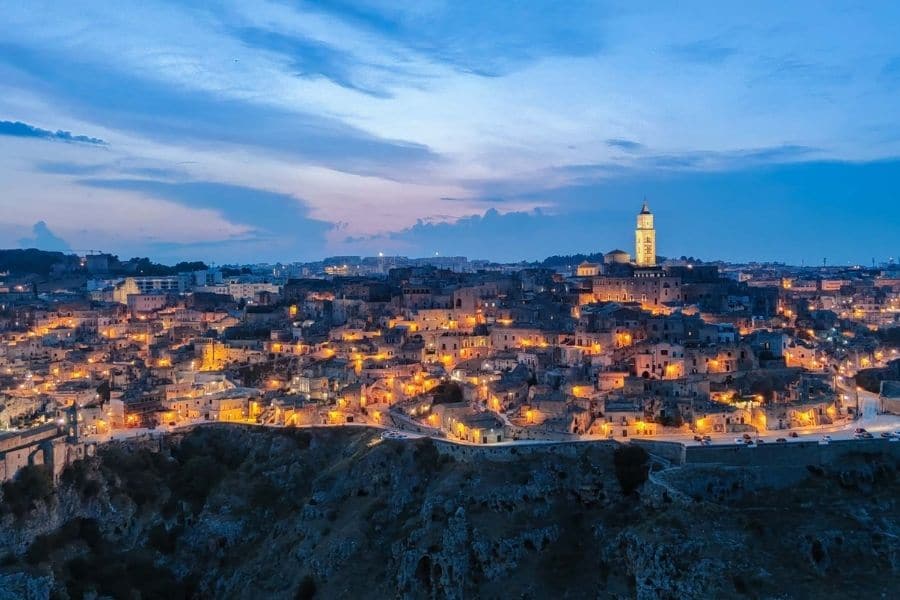 3. Travelling around Italy by train or BlaBlaCar
The best way to get around Italy is by train. With high speed trains, it's the cheapest way to backpacking through Italy fast and smooth. If backpacking around Italy by train a lot in a short period, then Eurail pass could be money-saving. With a Eurail pass, you will have unlimited rides with a train. Check out the prices here. When using trains occasionally, then check schedules of public transportation opportunities from Omio.
The next alternative for traveling through Italy on a budget is carpooling with strangers through BlaBlaCar. It's a car-sharing app, where a driver shares a seat from his car to your desired destination. When of course destinations match. It's cheaper transport than trains and it's also possible to travel long-haul routes. Plus an easy way to interact with locals, sing songs, and share stories.
A total Italy on a budget transportation tip is a no-brainer: hitchhiking. It's not the easiest nor smoothest way to travel, but cheapest way to travel in italy, and in addition adventures are guaranteed. It needs some patience, a bit of courage, and just a little knowledge. Nothing that you should be scared of while backpacking Italy. It's fun and will have great memories afterward.
Read more: Tips for hitchhiking in Europe.
4. Spend a night at a hostel, camping, Couchsurfing
One of the highest expenses while backpacking in Europe is accommodation. In Italy, housing can burn a big hole in anyone's budget. But as everywhere, there are always some ways to save money, when knowing the game. The most convenient way to get cheap accommodation in Italy is by staying in hostels. Prices can vary a lot and there are several apps for finding places to stay. For example from the housing app HostelWorld, I found a hostel in Bari for only 5 euros per night. It was one of the best hostels where I stayed. You can find cheap hostels in Italy.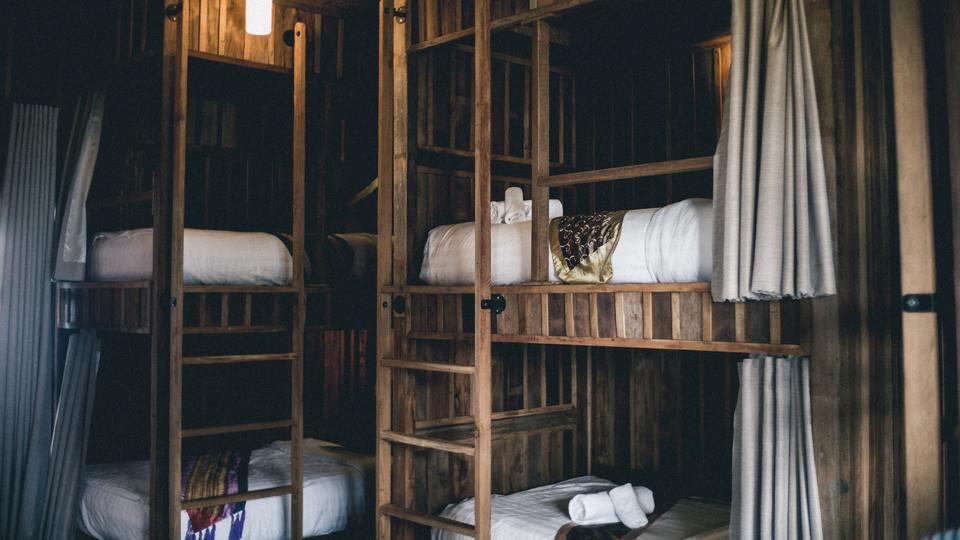 Also for camping with a tent or without have several alternatives. A great place for wild camping is CampSpace. That site has been live for a while and it's expanding its reach, also in Italy. Prices are around 10 euros and less. There are even some offers for free. If not lucky with that app, then there are plenty of Facebook groups for free or cheap camping spots.
My favorite option for housing is Couchsurfing. It's an app where local people host travelers in their homes for free. There are several apps for the same intentions as Couchsurfing, but it's the most popular and used one. It's not about the free couch, it's more about the people you met through that. Some of the greatest memories I have are thanks to Couchsurfing, while I was backpacking Italy on a budget. Also you can try luck with work & travel apps like Workaway or Worldpacker, to just ask for a night to stay.
5. Find ways to taste Italian Food on a budget
While budget backpacking through Italy, there will be three main expenses: accommodation, transport, and food. What and where you eat will impact your wallet drastically. A traditional person needs meals three times per day. Also, especially while backpacking Italy on a budget. Small expenses for food might seem like pocket money at the moment. But when looking back at the food expenses table for one week, then it can be a bit shocking if you have no idea how much you have spent.
For sure you have to try out local cuisine to get a local taste. But there are alternatives for expensive tourist restaurants. For budget backpacking, it is better to do local pasta on your own. Cooking it in your kettle, in a hostel kitchen, or at a Couchsurfing place with locals.
If you want to get local cuisine from an Italian specialist, then I would recommend street food or restaurants which are out of tourist areas. Away from the city center or tourist hot spots. But be aware of additional costs, like sit down costs.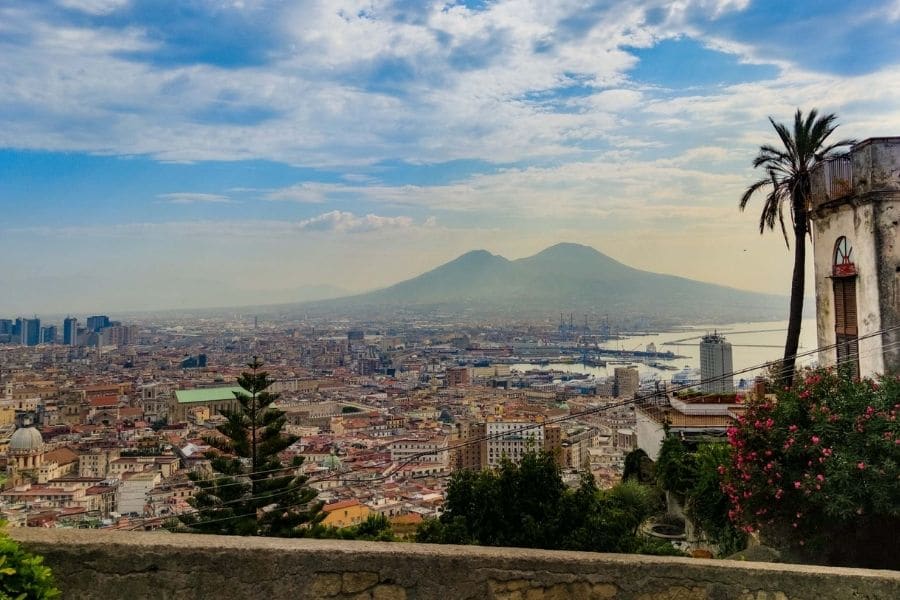 6. Free activities and tours in Italy
Although travel around Italy is expensive, you don't have to be a millionaire or anything near to that. You can find multiple ways to entertain yourself with a low budget or even for free.
When being a big architecture fan, then every major city and village is free to stroll around the area, like Venice, Verona, Cinque Terre, Rome, Napoli, and so on.
Backpacking Italy on hiking trails are mostly free to go, like paths in Cinque Terre (only two small paths are with a fee), The Path of the Gods in Amalfi Coast, and trails in the Dolomites. Find out more from best hikes in Italy.
In bigger cities, there are daily free walking tours. A great way to get to know the location even better. Search it in google, for example, type: free walking tours in Rome (destination where you currently are).
Spend a long day on the beach and swim in the Mediterranean Sea. There are a lot of coastlines all around the country. As seen, there are plenty of activities to experience while traveling around Italy on a budget.
7. Free entrances on the first Sunday of the month
Italy has a great perk for culture enthusiasts. Many museums, art galleries, historical sites, and others are free entrance for everyone, only on the first Sunday of the month. These attractions will get busy due to free entrance. You either have to be patient or start early, while others are still getting ready.
8. Search for free outdoor activities
It's impossible to get a full experience when staying only around cities. That applies to every country you visit. A taste of local culture is gained when discovering hidden paths, countryside, nature, and meeting local people from their simple everyday life.
For the backpackers in Italy, there are some attractive outdoor activities. Hiking in Cinque Terre and Alps, cliff jumping, via Francigena pilgrim road in Tuscany, volcanos, swimming in the Mediterranean Sea, and more. Can have a lot of fun without paying a penny.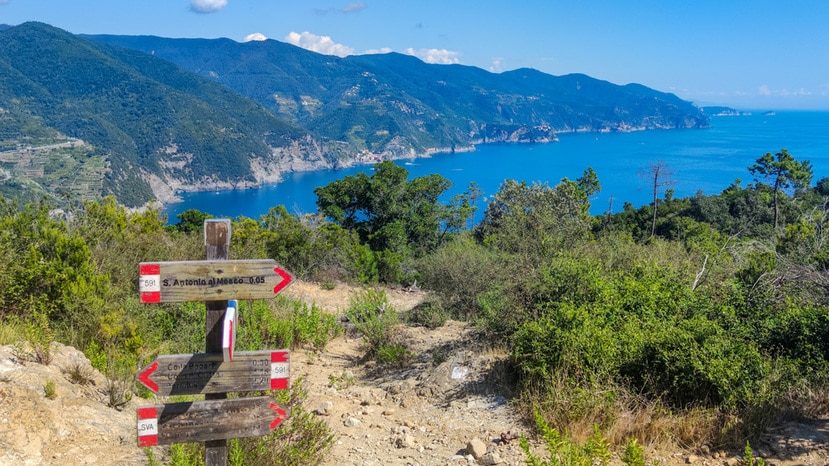 9. Do a bit of volunteer work while backpacking Italy
How to travel to Italy on a budget? One option is volunteering. You get food and accommodation for volunteer work. Already two biggest expenses are covered. Plenty of volunteer opportunities in Italy, but probably most popular are WorkAway and WorldPackers.
These both are international volunteering programs, where farms, families, or small businesses (like hostels) are looking for extra hands in different tasks. For easy and short work days you will get a bed and food. Besides, plenty of time to see surroundings and what most important, to experience the local culture and life.
Read more: Volunteering with a Workaway in Hungary countryside.
It's not limited to these two, there are more programs for students and even for adults who are seeking adventure or just looking for a bit of change to their everyday life.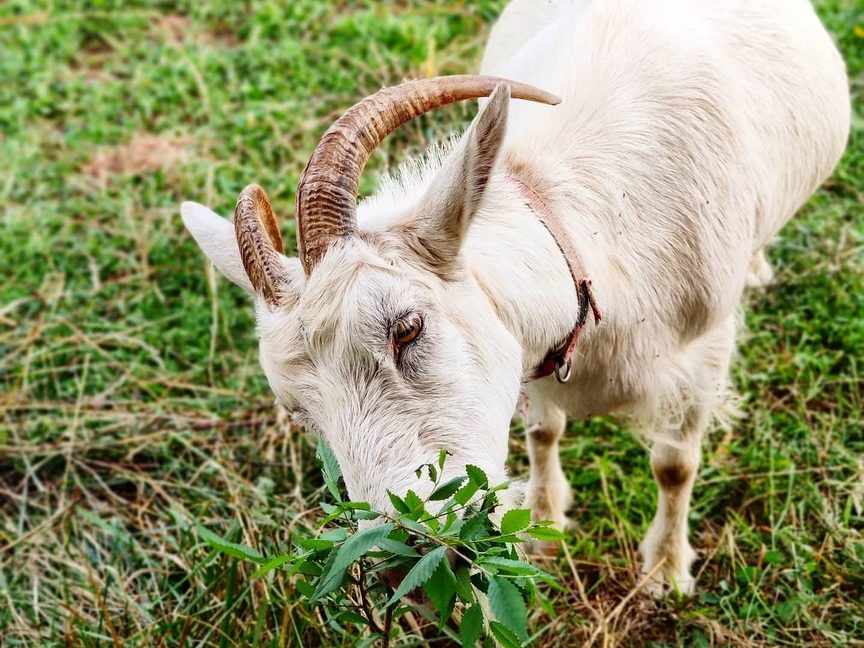 10. Using Discount shops for food
As already mentioned, food is one of the biggest expenses when backpacking Italy on a budget. Can significantly cut down costs, when keeping track of food expenses. The cheapest alternative to save on food is avoiding restaurants as much as possible and doing more shopping. Healthier food is available in markets, where local people are selling their fruit, vegetable, or other ingredients grown by themselves.
But when planning a pasta, pizza or some panini for dinner then the food store is for a wider range of ingredients. Make sure that you also use discount chains like Lidl, Eurospin, Aldi, MD.
11. Discounts for people until 25
This tip is for those who are students or/and youngsters who are under 25. A lot of attractions like museums, art galleries, or other historic sites are significantly cheaper for people who are younger than 25 years old. For example, in Rome, it's a cheaper Colosseum, in Florence Uffizi art gallery or near to Napoli Pompeii historic area. Of course, there are plenty of other attractions for young backpackers in Italy. When being a student, an ISIC card can also save some money on several sites.
12. Know and use some travel apps to budget
Travel apps are here to make journeys easier, smarter, and cheaper. With different apps for backpackers, there will be found best deals for flights, accommodation, transportation, or variety of activities. Can save a ridiculous amount of money when knowing and using apps properly. Is good to do a bit research while planning a backpacking trip. Because there are tons of travel apps for a variety of needs and wants. Also for budgeting.
Read more: Backpacking Apps for easier and cheaper travel!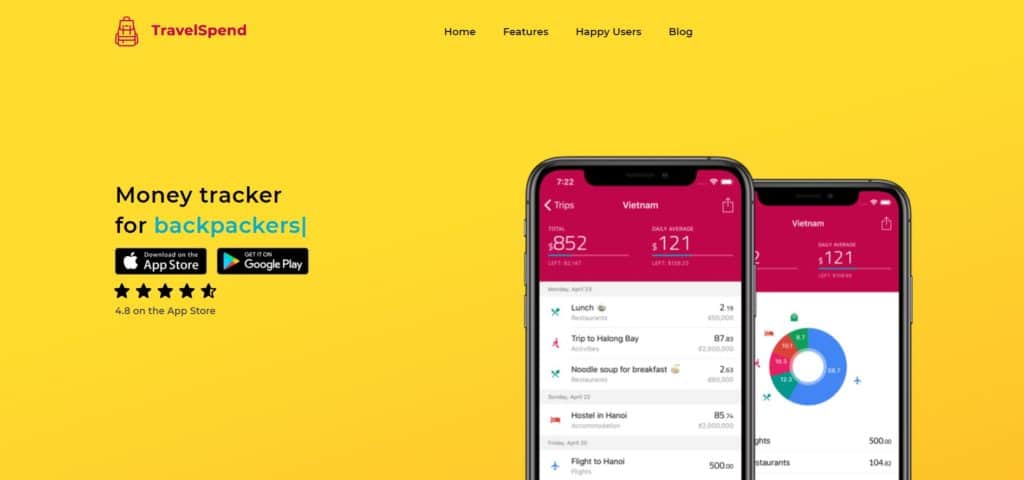 13. Refillable water bottles
Save a planet from plastic pollution and get a reusable water bottle. It's not only for the environment but also to travel in Italy on a budget. Small expenses on water bottles every single day lead to a bigger hole in the wallet. There are plenty of water tanks everywhere in bigger and popular places. Also, tap water in bathrooms or other public buildings is drinkable mostly everywhere in Italy. If not, then it's probably written: non potabile (not drinkable). For sure backpacking Italy has been made a lot easier and cheaper thanks to the number of water tanks.
14. Strict NO to street vendors
While strolling around in tourist places like Milan, Rome, Firenze, Bologna or else and you look like a person, who is a foreigner, then you will probably be caught by street vendors. That's true that they are making this way of living, but there are so many of them. If you give them all the money, then soon you have to announce bankruptcy for your wallet.
It also can turn into a big expense while backpacking Italy. Giving away money means that you can't have an extra beer, wine, or panini. Strict "no, thank you, have a nice day" is the simple answer for these vendors. When starting a conversation with them, then it's already more complicated to get away without being sold. Street vendors in Italy are very skilled in sales. Be aware that you won't end up in a scam.
15. Best time to visit Italy
There aren't bad times for Italy backpacking trip. Enjoying warm summer months around coastal towns, embracing cooler temperatures during fall, or having fun in Alps ski resorts in North Italy. Many variations all year round.
But when backpacking Italy and thinking about a budget, then the best time to visit Italy is obviously during off-season months. As already it seems clear, then high-season and most expensive months in everything is during summer months (June to August). So anything before (April until June) or after (September until October) summer is the best time to wander around when travelling to Italy on a budget. Autumn and spring months are still relatively warm. Especially southern parts of Italy.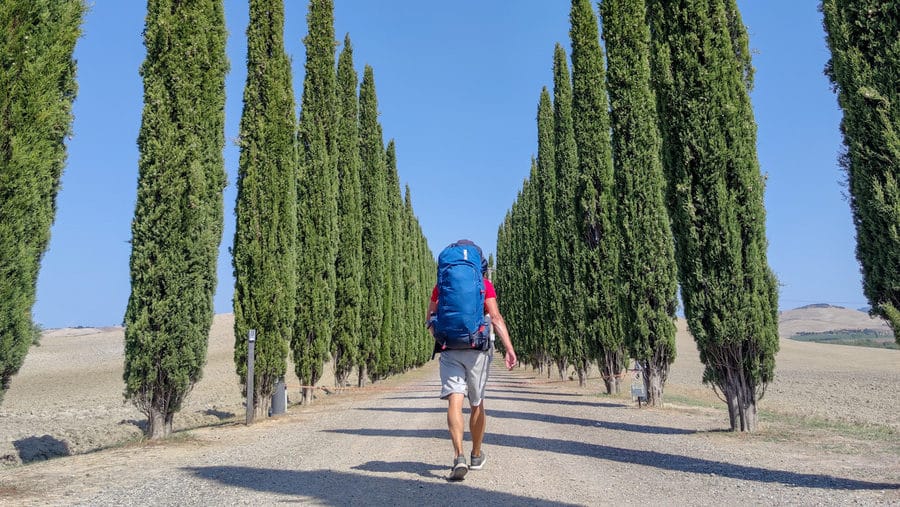 Backpacking in italy on a Budget of 18 per day?
For example, when backpacking Italy alone. How would a day in cities like Rome look with 18 euros? Backpackers in Rome have to think about three main expenses: accommodation, food, and transport.
Rome is a big city, but many things are within walkable distance. Plus on the way, it's possible to see every corner in that historical capital. So no need to spend on transport.
Another need is to have a roof for the night. My best recommendation would be Couchsurfing. Big city and many opportunities to live with local people, see how they live, being your tour guide and spending nice time together. If that is not an option for travelers then there are cheap hostels in Rome. The prices for the cheapest hostels in the off-season start around 10 euros. Plus many of them have breakfast included (free meal).
Lastly, there is still money for food. For lunch, you can have either something from a cheap food store or treating yourself with some street food. Either way, the cost should be around 3-4 hours. For dinner you can cook yourself pasta in a hostel kitchen or at a Couchsurfing spot and ingredients can be bought with 3 euros. In the end, you still have some euros for beer. It's a really strict budget plan, but it's possible while solo backpacking Italy. As it is seen, it's even possible to budget below 10 euros when using awesome experience through Couchsurfing.
Conclusion
As already mentioned a thousand times then backpacking Italy on a budget is doable. Just needs some discipline to track along with a strict budget plan. It's not the most pleasurable way to explore the country, but when you stay in Italy for a longer period, then some days have to be with lower needs. Hitchhiking, asking for a place to stay from Couchsurfing, and making meals by yourself might not sound comfortable, but for sure it will make more great memories while backpacking Italy. Check out more articles about Italy and backpacking:
---
PIN IT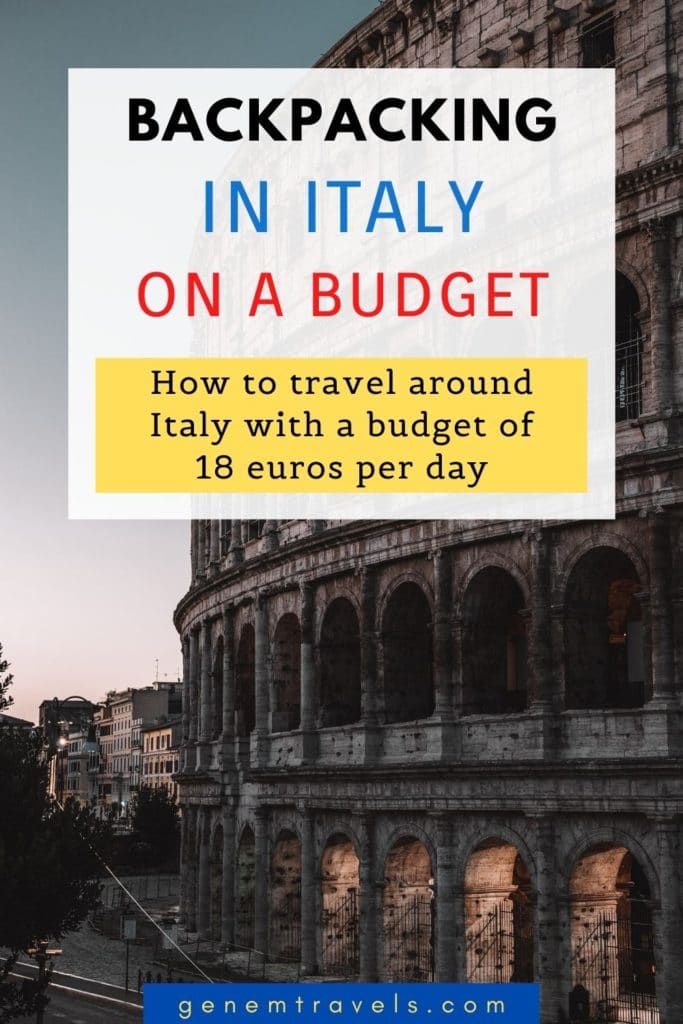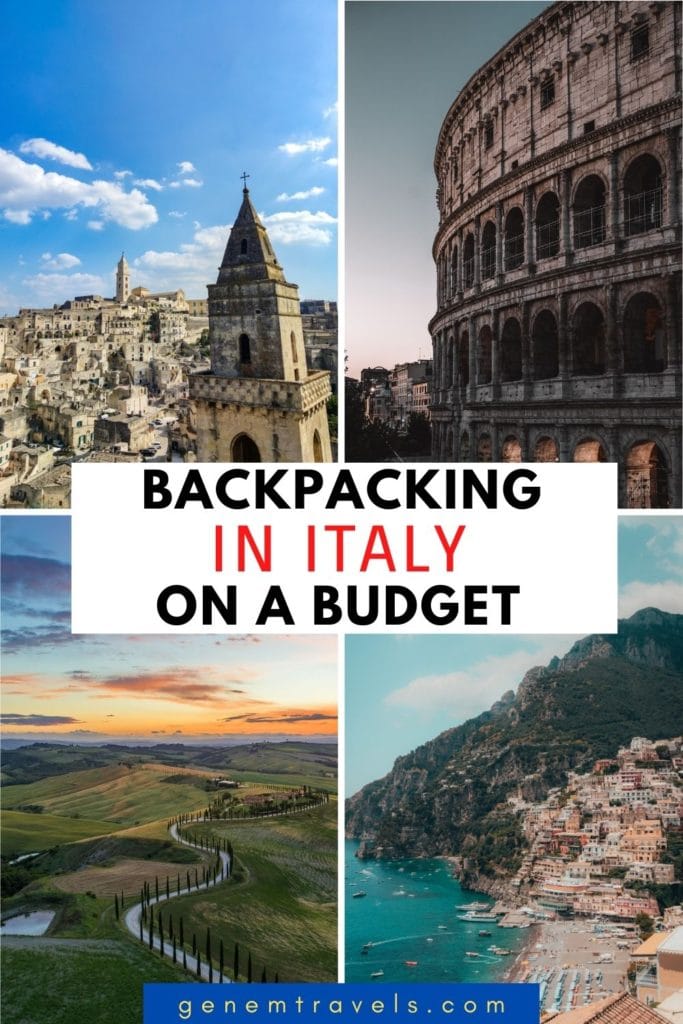 ---
Read more about Italy: