Ignorance about the first journey is inevitable ,everybody has different circumstances and pathways where wandering leads. How to go, where to go, and in overall how to plan a backpacking trip? With good friend time and experience, everything is achievable. But still, some things are wise to deal with while planning a backpacking trip to Europe. This is a guide to backpacking trips for every adventure seekers.
1. Plan A Backpacking Trip for First Week Or Weeks
A plan for a first backpacking trip might sound like a rational idea. Then there are no major challenges or when there are, then written out "what if's" helps to deal with situations. The downside of planning is that everything doesn't go in the way as planned at first. Different coincidences can lead to unknown directions, so it's impossible to stick with an exact plan.
As a beginner backpacker I don't mean that you have to plan a backpacking trip across Europe without any plan. Nope. First you need to figure out a starting point. Is it Naples in Italy, having a great weekend in Budapest or starting with Slovenia day trips to hike on mountains. Then a general plan, like where to spend a night, what places to visit, how to get somewhere, and other essentials.
Read more:
Italy travel guide
Hungary travel guide
Slovenia travel guide
Greece travel guide
Albania travel guide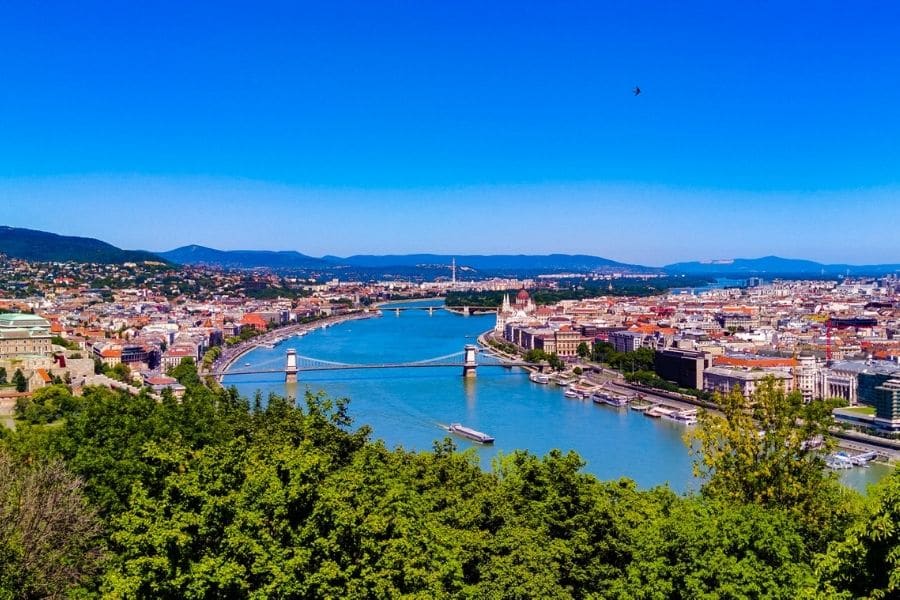 It's time to settle in with a new lifestyle. After some period, when feeling more experienced, then it's great to leave some room for spontaneity. Overall know where you want to go, but be flexible with schedule and open for unexpected opportunities.
2. Put Down Your Budget For Backpacking
One of the most essential things to stick with while planning a trip to Europe is budgeting. Whenever the idea is backpacking on a budget with existing savings or to earn a living while traveling, it's necessary to calculate limitations.
As a beginner backpacker, make a budget plan for a month. Then cut down to a weekly basis and lastly to daily. Within three biggest expenses: accommodation, transportation, and others (eating, drinking, and fun). While being on the road, the daily budget can be sometimes a bit bigger or smaller, but it's better to stick with a weekly budget goal. Otherwise, it's easier to run out of savings sooner.
When there is an ambition to earn money while traveling, it's still wise to think about budgeting at first. Friendly reminder: can happen that everything doesn't go the way as planned. When you are more experienced, then it's always possible to rearrange budget plans. After all, there is always a way to survive when the budget has exploded. But it wouldn't be fun if the menu for the last weeks is macaroons with ketchup. Don't plan a backpacking trip without a certain budget.
Read more: Budget Backpacking in Europe.
3. Download Travel Apps
It comes in handy to download and get to know some apps while planning a backpacking trip. Living in a modern world and especially in Europe, some apps make every beginner backpacker's life more worriless.
Google Maps
If it still isn't on mobile, then it's the last time to download it. Of course, it's good for navigation to move whenever the need is. Works well in bigger places without an internet connection, when there is a GPS signal (whenever there is a mobile signal). Shows current location or with the previously downloaded offline map, it works as fully.
It helps to plan a backpacking trip. Finds important places (and saves time), like typing in atm near me, supermarket near me, hostels near me and so on. Trip planning app organizes routes by walking, with a car or public transportation. Good to know all the perks of Google Maps in trip planning process. It's hard to get lost with "working" Google Maps.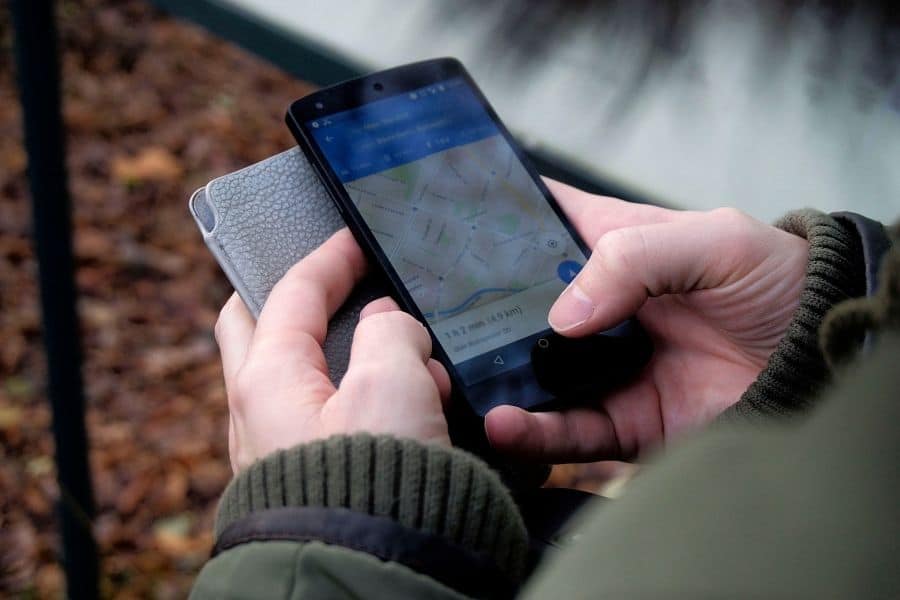 Accommodation Apps
A Europe backpack tour means that you are homeless. Don´t take it wrong, it happens when you're backpacking Europe. Finding a roof to spend a night is an everyday mission. The option is also to be adventurous and do outdoors. But when weather conditions aren't good or haven't a good feeling about wild camping, then there are some convenient preferences. There are some apps, that makes planning a backpacking trip less worrying:
Couchsurfing – The best app when looking for new local connections and some seriously awesome memories. Couchsurfing app is a community, where locals host travellers from all around the World at their homes. And yes for free. Why? Because they want to hear stories, meet also foreign people as you and most of them have used that the same way as you. Don't take it as a free sleeping on the couch, share stories, and have fun with the locals.
HostelWorld – Budget hostel app for backpacking trips. With an app, it finds hostels from all around the World and it will get the best match for the place and price (read also references). From budget backpackers hostel to more "luxurious" premium hostels.
Booking – Probably the most well-known and wide company for housing. Anything from hostels to villas. It's really easy to compare prices. Choose from thousands of references. Search from the map for the best quality ratio between price and location. Good fit, when you are in the middle of nowhere.
Airbnb – Concentrated more on renting apartments or houses. But when there is a need for more privacy and have a bigger company then it would be an idea to consider. Can save a lot of money, when costs are shared.
Transportation Apps
Another big expense while backpacking across Europe is transportation. A real adventurous traveler would say that it's not an expense when there is an alternative way – hitchhiking. This is true, but I repeat again, every time it won't work out as planned, or there are bad feelings about that way of traveling. Hitchhike can sometimes take a whole day, while with another paid transportation it's faster and smoother to get to the desired destination. It's worth being familiar with a couple of transportation apps.
Rome2Rio – That app finds nearly all the local transportation options. All short distances, local small bus companies, trains, flights, boats, and cars. A really convenient app, which will save a ton of time. Don't need to search in deep Google for local bus companies, everything is in that app with schedules, locations, and estimated price. There is also an option to buy tickets online, but when they don't have the authority to sell exact company tickets, then there is a link where it's possible to be done.
Omio – It's basically the same app as previous, but works better in-between well-known destinations. It doesn't find transportation in the middle of Italy's Tuscany countryside. But it's good to have because Omio has many licenses to sell tickets online.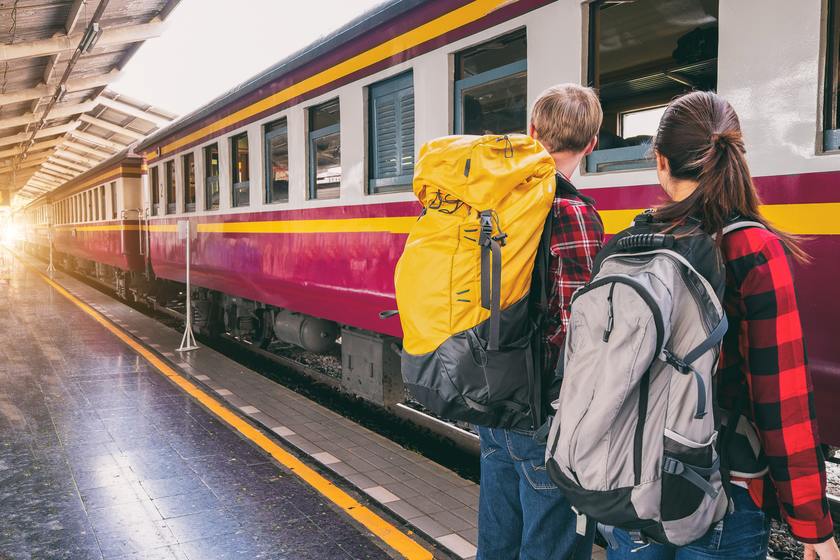 BlaBlaCar – Carpooling with strangers sounds like a good idea, then BlaBlaCar is a good fit. Somebody is driving from point A to B and has some available seats in their car. A budget traveler with a matching destination can have it at a small price. Backpacking through Europe with that carpooling app is cheaper than public transport, with a bonus in interacting with locals.
Apps For Making New Contacts
What would be one backpacking trip to Europe without meeting strangers? It's inevitable for solo backpacking trips, and starting a conversation with new people isn't something usual for many people. It can be so out of your comfort zone, that it seems impossible to meet locals. But somehow strangers still meet. When starting a conversation with a foreigner from the street isn't comfortable, then there are applications, where first words can be shared online.
Couchsurfing – In addition to hosting, it also has a section called Hangouts. A place where other travelers or the locals have the same intentions as you, to meet new people. Local guys can be open to show their home area, take a beer with you, or just hangout. Easy way to meet new people.
Tinder – It doesn't need to be exactly a dating app. But it's an option to make new contacts or if lucky, then something more.
Facebook travel communities – Facebook is the biggest social media network and there are many different travel-related groups for finding other buddies, locals to hang out with, or whatever. Just need to type in some related destination keywords to the Facebook tab. There are thousands of communities. Should be at least one social network, where to find necessary answers or people.
WorkAway – It's meant for work and travel, where for example farms or families are searching for extra hands. Volunteering cultural exchange. It's a big community with hosts and volunteers. In addition to volunteering jobs, there is a section called travel buddies. Feel free and start a conversation.
Read more: Useful Backpacking Apps while planning a backpacking trip.
4. Join With Travel Social Network Groups
As already mentioned, Facebook is a big social network with loads of communities and groups. About everything. Also, groups with the same travelling aim, about backpacking for beginners, travelling in Europe generally, hitchhiking, or any other topic about travelling. Getting to know them while planning a backpacking trip, might be lifesaving when you know where to ask help for.
Hitchhiking Europe – As the name hints, it's all about hitchhiking in Europe. About hitchhiking tips, where and how to put your thumb up. Find someone who is driving to the same destination or another hitchhiking buddy. Just need to ask from there.
Read more: Tips for hitchhiking in Europe.
NOMADS – Hospitality Networks – A group where travellers and hosts all over the world meet. From there it's possible to find hosts to stay at their place. On the couch or put a camp in their garden. A safe place to spend a night. Works particularly the same as Couchsurfing, but on Facebook.
EUROPE Travel Community – A big community with over 50 000 members. Anything travel-related information can be found there. Can post for questions and there are so many people that probably somebody will answer.
Backpacking Europe – This group is meant for information of destinations for all styles, but mainly adventurous travelling. From there it's possible to find buddies, relevant information about countries, ask tips for backpacking, or anything else. Beginner backpacker can get a load of information, because that group has over 50 000 like-minded members.
Of course, there are thousands of Facebook groups for travel orientated. Just had to put some keywords in Facebook and voila. Starting with the current location and adding backpacking, travelling, expats, hitchhiking, hospitality, or whatever. There will be some groups that will have some essential information.
5. Have Accommodation For The First Days
When planning a backpacking trip through Europe goes well and everything looks easy. Already super excited and waiting for the first steps in a foreign country. A feeling that whatever happens, I am ready for every challenge.
Sometimes, but not always, reality hits hard, when jumping into a new environment or having a real situation. Maybe the first plan doesn't work out. Signs in foreign languages are confusing. Internet data doesn't work. No idea how to move between places. Things to do in a new country. Finally finding a place to stay. With all these unusual circumstances, the first day or days can turn a beginner backpacker into a headless chicken.
Would be easier to adapt to a new lifestyle, when there is at least a place to stay. Check out hosting opportunities in CouchSurfing app or a cheap hostel from HostelWorld app or something from Booking, Airbnb. Time does wonders and next time, after some days, beginner backpacker will feel more relaxed with challenges.
6. Get Reliable Backpacking Gear
Having a durable and quality backpacking gear is the core of successful trip. It's better to invest a bit more than hassle with poor gear.
A quality Backpack
Planning a backpacking trip isn't exactly the same as going on a regular vacation. It needs to acquire some appropriate beginner backpacking gear. Starting from a comfortable backpack. Not a good idea to read cents while picking up your other half. The backpack is glued to your back for hours per day. Find what fits the best, feel it comfortable in your back and get it.
Addtional camping gear
For a wild camping you need to acquire A sleeping bag, mattress, waterproof roof (tent or bivy tent). When wild cooking goes out of control, then it's good to have proper medical gear as well.
From the kitchen department: A bowl, spoon, knife, fuel stove, backpacking stove.
Make sure to have in your gear a small first aid kit, refillable water bottles, hiking boots.
Also have a Small backpack
Full backpacking mode isn't always ON. Some days, like going on the longer hike, city break or just spending a day someplace longer. Having an option to leave a big backpack somewhere and wandering around with a smaller backpack is good for the body.
Read more: Lightweight Backpacking Gear for Traveling.
7. Backpacker Clothing
What does a backpacker's daily life look like? Well, take it as a marathon. Climbing on the hiking trail, or just wandering around. Now add a backpack to these activities. There will be a lot of sweating. At the end of the day, the shirt needs to be replaced.
From backpacking clothing, it's good to have more sportswear. Something which dries faster, "breathing" material and it's comfortable. When you are wild backpacking then it's possible to wear some sports clothes for a couple of days in a row. It will dry during the night.
When having a break from regular backpacking, for example in the town and want to enjoy some city life. Then it's good to have one or two pairs of clothing from the "classy" section. Make sure to take clothes with an idea that there is once a week laundry option. But sports clothes come first when planning a backpacking trip checklist.
8. Backpacking Essentials For The First Trip
Some things just cannot be left home. Being a total survival adventurer it's possible to start only with these things.
Smartphone is needed
The most important thing is the smartphone. What a discovery. But that small technological thing, what fits in the pocket, has everything inside. Don't want to lose it, break it, or whatever. Too much valuable information and data inside.
Don't forget Important documents
Another essential document is the passport. Keep in mind to check if it's eligible at least six months in advance. Would be bad if the trip is canceled because of an expired passport. In the European Union, it's possible to move around only with an ID Card (Schengen Area). ID Card can be used in different deals (signing up for local insurance or mobile operators, check-in hostels). Can be useful, when having a driving license, a passport of immunization, and a student card (for several discounts).
Save money with Travel Cards
Cash can be king sometimes. Some locations (smaller places) only accept cash. But it's not recommended to take the whole budget in coins and paper. There aren't so many places to hide cash in a backpack. Having a bank card is safer. To avoid transfer fees while paying or withdrawing from ATMs, it's reasonable to sign up additionally with a Wise account and order a bank card. It has small transfer fees worldwide.
If having all these essentials, then it's possible to acquire everything else on the way. Not recommended, if backpacking for the first time.
9. How To Pack Everything In A Backpack
Taking all backpacking essentials together, putting them in one backpack, and then finding out that to fit everything "necessary", there should be two bags. The magic of backpacking is understanding that everything essential can be fitted into one backpack. Just taking things that will be used and leaving home items that would stay in a bag the whole trip.
Packing a backpack for the first trip needs some compromises and arguing with yourself, what is actually needed. When everything fits in a backpack then it's logical to rearrange things appropriately. Like a spoon isn't in a place where socks and shirts are or the stove is fitted somehow in the sleeping bag. Everything has its own place, so it's easy to find things fast. Balancing a bag, when it comes to weighting is also good for the back.
10. Sign Up For Travel Insurance
Having insurance is a must need when planning a backpacking trip. It's necessary whenever wandering around in a foreign country. Maybe there hasn't been any need for doctors in past years, but anything can happen when going backpacking. There is probably hiking, scuba diving, cliff jumping, or other extreme activities. Something new that has never been tried.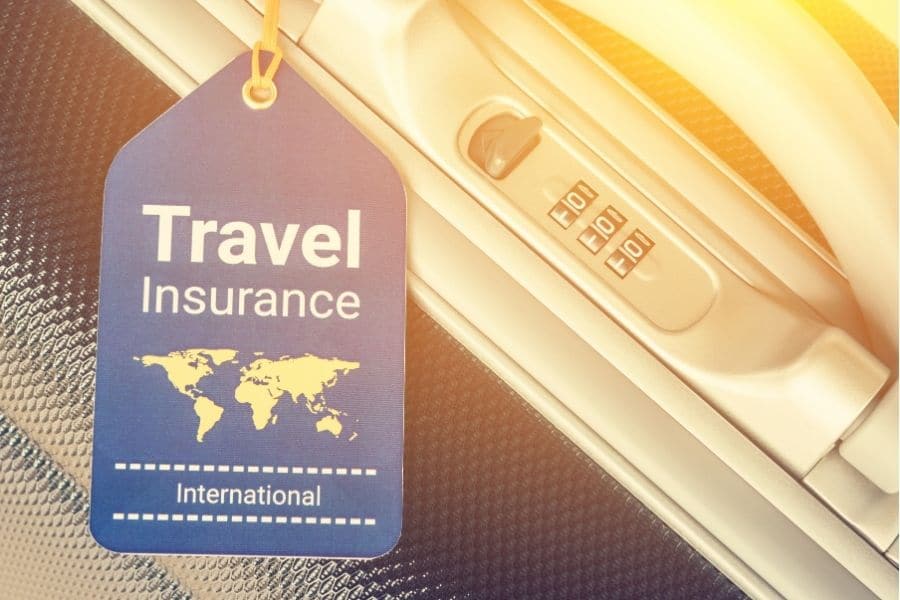 It would be a more peaceful journey when there is no need to think about it when something goes wrong. Because medical prices can harm the budget really badly or even need to ask for financial help from home buddies. The insurance can be done in the homeland choosing from local services or can have trusted and well-known insurance for backpackers in Europe like World Nomads.
11. A Mobile Operator With Internet Data
Starting to set up a wild camping spot in the middle of nowhere, without any living thing nearby. Ominous clouds started to reach the camping spot. Would check the weather forecast for the night, but no internet data. In these cases, it would be vital to not only rely on free wifi in city cafes.
EU citizens
Backpacking in the European Union (EU) as a member of the EU is easy, several companies offer limited data (depends on how much there is a need) in every EU country. No need for different sim cards can use only one in every EU country. Still keep in mind to check from the mobile operator, which countries are included. Also with roaming, there are unlimited calls without fee in between EU countries.
Non EU citizens
Going out from an EU country or the person isn't an EU citizen and using data there is another story. Home mobile companies can offer something for that occasion, but it's usually too expensive. It's cheaper to acquire the local SIM-card (destination country where travelling) and use a local mobile operator. Some international mobile operators offer data using outside of the EU or even outside of Europe or Worldwide. Starting from daily deals to a monthly subscription. What operator to choose when planning a backpacking trip to Europe? It depends on where to go and how long.
12. Make sure that you have Copies
Unexpected things can happen, like losing an important document. It's not something that's going to end a life, but it saves time for dealing with a situation. Some countries are more bureaucratic and it causes more stress and time when acquiring new documents in foreign countries. Having a copy of important documents, like a passport, ID-card, driving license, student card will be beneficial to move processes faster. It's enough to have a copy on printer paper, in the cloud, and on mobile while planning a backpacking trip. Just in case, also send a copy to a trusted person.
Read more: My First Solo Travel Experience in Europe.
Taking All Together
Taking into account all the essentials, tasks, and equipment while planning a backpacking trip, then nothing can stop the wanderer and adventures are already waiting for the beginner backpacker. There might be some circumstances or challenges, but with time they will be dealt by an experienced solution resolver – an adventurous backpacker. There will be lots of benefits of solo travel. Including all the fun, unexpected journeys, unforgettable experience, unexplored places, and many new buddies. Take a time and plan a backpacking trip well to enjoy it to the fullest!
---
PIN IT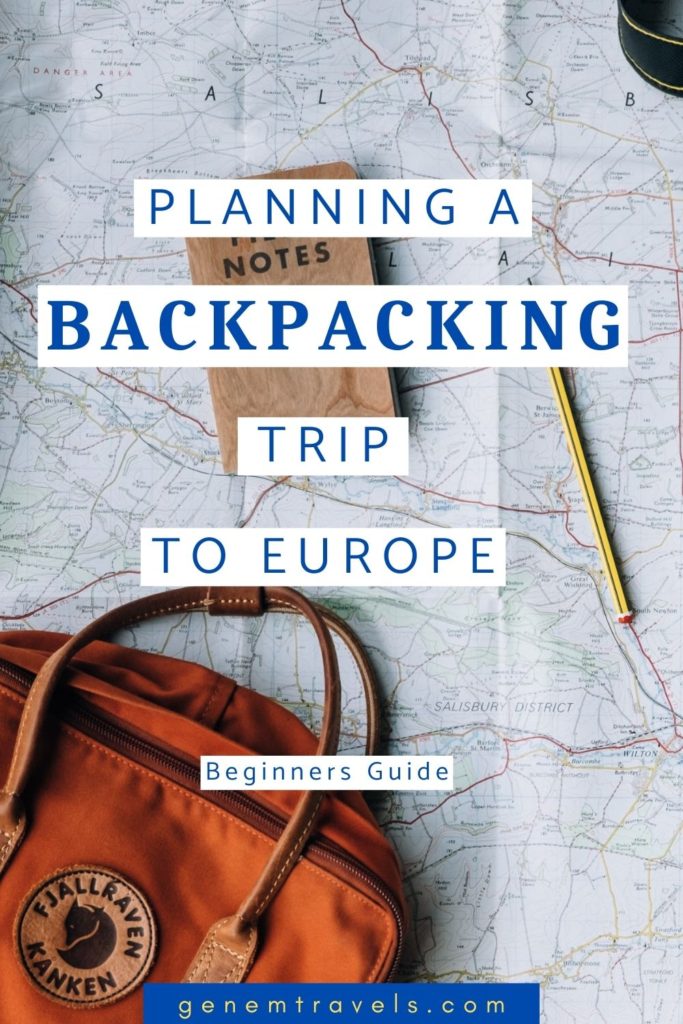 ---
Recent Posts about Backpacking: