Going on a backpacking trip for the first time? Or perhaps you're just seeking some new advice? Well, you're in the right place to learn how to prepare for the adventure. I'll draw from my personal experiences, and we'll discuss:
What your first week(s) on the trip will be like;
How to budget;
What are the essential apps for backpacking;
Where to stay;
How to get around;
What to pack in your backpack.
By the end, you'll know how to plan a backpacking trip to Europe successfully. Let's dive in!
Disclosure: This article features affiliate links, including Amazon.com. If you decide to buy through one of these links, I'll earn a small commission at no extra expense to you. For more details, please see my disclosure policy.
1. Planning a Backpacking Trip for the First Week or Weeks
Planning for a first backpacking trip seems like a sensible idea. It helps to address major challenges, and having written "what if" scenarios can assist in managing unexpected situations. However, the drawback of planning is that things don't always go as initially envisioned. Unforeseen events can divert you in unexpected directions, making sticking to a precise plan hard.
I'm not suggesting that, as a novice backpacker, you should embark on a European backpacking trip without any plan. Quite the contrary. First, determine a starting point. Whether Naples in Italy, a delightful weekend in Budapest or commencing with day trips in Slovenia to hike the mountains, you should have a basic outline. This includes decisions on where to stay, which sites to visit, transportation methods, and other essentials.
Read more:
Italy travel guide;
Hungary travel guide;
Slovenia travel guide;
Greece travel guide;
Albania travel guide.
The first week or weeks are a time to adjust to a new lifestyle. After a while, when you feel more experienced, allowing some room for spontaneity is beneficial. Know your destination, but remain flexible with your schedule and be open to unexpected opportunities.
---
2. Set Your Backpacking Budget
Budgeting is one of the most crucial aspects to consider when planning a backpacking trip to Europe. Whether you're on a tight budget using existing savings or planning to earn money while traveling, setting financial boundaries is vital.
For beginner backpackers, start by creating a monthly budget. Then, break it down to a weekly basis, and finally, daily. The three largest expenses typically are accommodation, transportation, and other costs (like eating, drinking, and entertainment). While on the road, your daily budget might fluctuate, but adhering to a weekly budget target is advisable. Otherwise, you might deplete your savings more quickly than anticipated.
If you're aiming to earn money while traveling, it's still essential to prioritize budgeting from the outset. Remember: things might not always go as planned. As you gain more experience, you can always adjust your budget. Even if you exceed your budget, there's always a way to get by, but it wouldn't be enjoyable if you're left eating macaroons with ketchup for the last few weeks. Never embark on a backpacking trip without a defined budget.
Read more: Budget Backpacking Tips.
---
3. Download Travel Apps
Downloading and familiarizing yourself with certain apps can be beneficial when planning a backpacking trip. In today's digital age, especially in Europe, some apps can make a beginner backpacker's journey much more carefree.
Google Maps
If you haven't installed it on your mobile, now's the time. Naturally, it's excellent for navigation whenever you need to get around. It functions well in larger areas without an internet connection, as long as there's a GPS signal (which usually corresponds with a mobile signal). It displays your current location, and with a previously downloaded offline map, it operates seamlessly.
This app is a valuable tool for planning a backpacking trip. It helps locate essential places (saving time), such as when you search for 'ATM near me,' 'supermarket near me,' or 'hostels near me.' The app organizes routes for walking, driving, or using public transportation. Being aware of all the features Google Maps offers during the trip planning process is beneficial. It's impossible to get lost when Google Maps is working properly.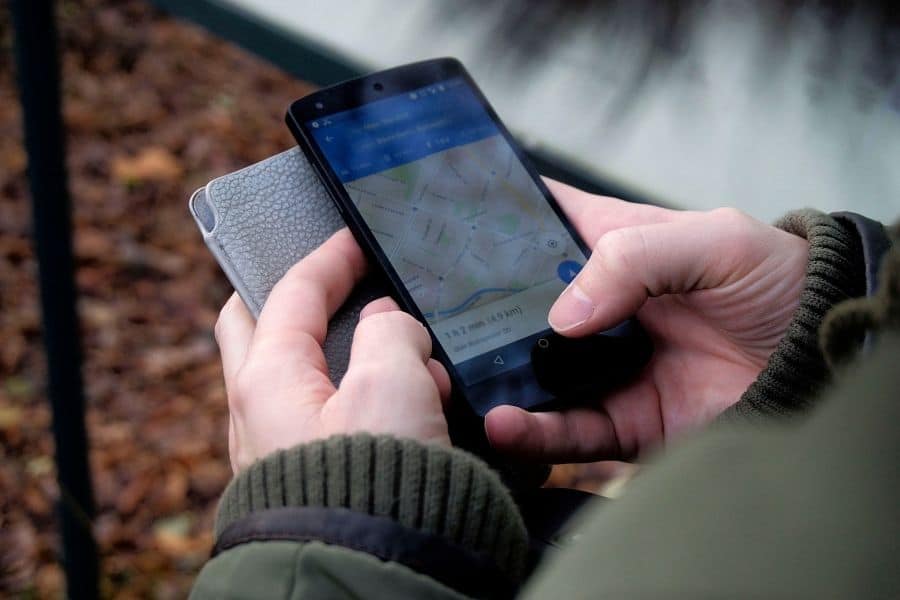 Accommodation Apps
Backpacking through Europe essentially means you're homeless. Don't get me wrong; it's just part of the backpacking experience in Europe. Finding a place to sleep becomes a daily task. Of course, embracing adventure and sleeping outdoors is always possible. But if the weather isn't on your side or you're uncomfortable with wild camping, there are other convenient choices. Fortunately, there are accommodation apps that make planning a backpacking trip less stressful.
Couchsurfing – This is the go-to app when you're keen on forging local connections and creating unforgettable memories. The Couchsurfing app is a community where locals open their homes to travelers from all over the world. And yes, it's free. Why? Because they're eager to hear your stories and meet international folks like you, and many have been on the receiving end of such hospitality themselves. Don't just view it as a free couch to crash on; engage, share stories, and enjoy the company of locals.
HostelWorld – This is a budget hostel app tailored for backpacking trips. With this app, you can find hostels from around the world, ensuring you get the best match in terms of location and price (don't forget to check out the reviews). It ranges from budget backpacker hostels to the more "luxurious" premium ones.
Booking – Probably the most renowned and extensive company for accommodations. It offers everything from hostels to villas. It's easy to compare prices, choose from thousands of reviews, and search on the map for the best balance between cost and location. It's convenient when you find yourself in a remote area.
Airbnb – This platform focuses more on renting apartments or entire homes. Worth considering if you're seeking more privacy or traveling with a larger group.
Transportation Apps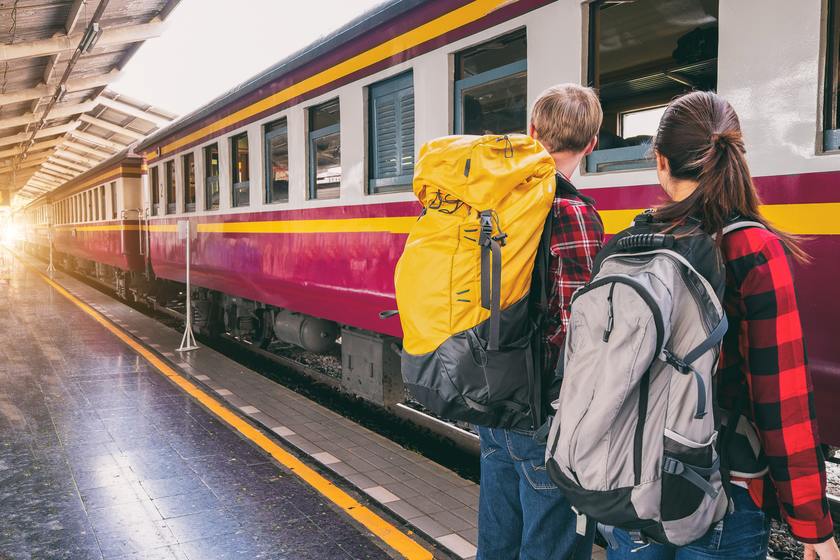 Another significant cost while backpacking across Europe is transportation. True adventurers might argue that it's not an expense if you opt for hitchhiking. While that's valid, I must emphasize that it doesn't always go as planned, or sometimes you might not feel right about it. Hitchhiking occasionally consumes an entire day, whereas other paid transportation methods can get you to your desired destination more quickly and seamlessly. It's beneficial to be acquainted with a few transportation apps.
Read more: Tips for hitchhiking.
Rome2Rio – This app identifies nearly all local transportation options: short distances, local bus companies, trains, flights, boats, and cars. It's a convenient tool that can save you a lot of time. No need to dive deep into Google searching for local bus companies; everything is in this app, complete with schedules, locations, and estimated prices. While there's an option to purchase tickets online, if they don't have the authority to sell tickets for a specific company, they provide a link to do it.
Omio – It's quite similar to Rome2Rio but tends to work better between popular destinations. It might not help you find transportation in the heart of Italy's Tuscany countryside, but it's good to have on hand since Omio has many licenses to sell tickets online.
BlaBlaCar – If carpooling with strangers sounds appealing, then BlaBlaCar might be just what you're looking for. Someone is driving from point A to B and has spare seats in their car. A budget traveler heading in the same direction can snag one for a modest fee. Backpacking through Europe using this carpooling app often turns out cheaper than public transport, and it comes with the added perk of mingling with locals.
Apps for Making New Contacts
What's a backpacking trip to Europe without encountering new faces? Meeting strangers is almost a given on solo backpacking adventures. For many, striking up a conversation with new people isn't the norm. It might be so far out of your comfort zone that the idea of connecting with locals feels daunting. Yet, somehow, travelers still find ways to meet. If approaching someone on the street feels too intimidating, there are apps where you can break the ice online.
Couchsurfing – Beyond its hosting feature, Couchsurfing also offers a section called "Hangouts." It's a space where other travelers or locals, who share your intention of meeting new people, gather. Local folks might be open to showing you around their neighborhood, grabbing a beer, or just hanging out. It's a straightforward way to connect with others.
Tinder – While it's primarily known as a dating app, it can also serve as a platform to make new acquaintances. And who knows, maybe even something more.
Facebook Travel Communities – As the largest social media platform, Facebook boasts numerous travel-related groups where you can find fellow travelers, locals to spend time with, and more. Simply input destination-related keywords into the Facebook search bar. With thousands of communities available, there's bound to be at least one group where you can find the answers or companionship you're seeking.
WorkAway – Primarily designed for work and travel, WorkAway is a platform where entities like farms or families seek additional help. It's a form of volunteer cultural exchange. Within this expansive community of hosts and volunteers, there's a "travel buddies" section. Dive in and strike up a conversation.
Read more: Best apps for backpacking.
---
4. Join Travel Social Network Groups
As previously mentioned, Facebook is a vast social network filled with numerous communities and groups. They cover just about everything. This includes groups focused on shared travel interests, such as backpacking for beginners, traveling in Europe in general, hitchhiking, and various other travel-related topics. Familiarizing yourself with these groups while planning a backpacking trip can be invaluable, especially when you need a place to seek advice or assistance.
Hitchhiking Europe – As the name suggests, this group centers around hitchhiking in Europe. It offers tips on hitchhiking, advice on where and how to hitch a ride, and even opportunities to find someone driving to your destination or another hitchhiker to join you. All you have to do is ask within the group.
NOMADS – Hospitality Networks – This is a group where travelers and hosts from around the world connect. Through it, you can find hosts willing to offer you a spot on their couch or a space to pitch a tent in their garden. It's a secure place to rest for the night. The concept is similar to Couchsurfing, but it operates within Facebook.
EUROPE Travel Community – This expansive community boasts over 50,000 members. Any travel-related information you might need can likely be found here. You can post questions, and with such a vast membership, chances are someone will have an answer.
Backpacking Europe – This group is designed to provide information on destinations for all types of travel, but it leans heavily towards adventurous journeys. Here, you can find travel buddies, gather information about countries, seek backpacking tips, and more. Anyone can glean a wealth of knowledge from this group, which boasts over 50,000 like-minded members.
Of course, there are thousands of travel-oriented Facebook groups out there. Just pop some keywords into Facebook's search bar, and you're off. Start with your current location and add terms like "backpacking," "traveling," "expats," "hitchhiking," "hospitality," and so on. You're bound to find groups brimming with invaluable insights.
---
5. Secure Accommodation for the First Few Days
When your backpacking trip through Europe is coming together and everything seems straightforward, the excitement builds. You eagerly anticipate those first steps in a foreign land, feeling prepared to tackle any challenge that comes your way.
However, sometimes reality can punch you in the face. You might find yourself in unfamiliar surroundings, or your initial plans might not pan out. Signs in foreign languages can be baffling. Your internet might fail. You could be clueless about local transportation or activities in this new country. And then there's the task of finding a place to stay. With all these unusual circumstances, the first day or so can leave a beginner backpacker feeling a bit lost.
It's easier to adapt to a new lifestyle when you have a place to stay. Explore hosting opportunities on the CouchSurfing app, find an affordable hostel on the HostelWorld app, or consider options from Booking or Airbnb. With time, a beginner backpacker will become more comfortable facing challenges.
---
6. Invest in Reliable Backpacking Gear
Quality and durability in backpacking gear are essential for a successful trip. It's wise to spend a little more upfront rather than deal with the frustrations of subpar equipment.
A Quality Backpack
Planning a backpacking trip is different from preparing for a typical vacation. You'll need to secure suitable gear for a beginner backpacker, starting with a comfortable backpack. It's not advisable to skimp on this essential item. Remember, this backpack might be attached to you for hours each day. Find one that fits well, and feels comfortable on your back, and invest in it.
Backpacker Clothing
What's a typical day in the life of a backpacker? Think of it as a marathon. Whether you're hiking or simply wandering around, you're constantly on the move. Add a backpack to the mix, and you're bound to sweat a lot. By day's end, you'll likely need a fresh shirt.
For backpacking attire, it's advisable to lean towards sportswear. Opt for clothing that dries quickly, is made of "breathable" material, and feels comfortable. If you're backpacking in the wild, you can wear certain sportswear items for a few days, as they'll typically dry overnight.
When taking a break from typical backpacking, say in a town where you want to enjoy some city life, it's good to have one or two "classier" outfits on hand. Plan your clothing choices with the assumption that you'll have laundry facilities available once a week. However, when drafting a backpacking trip checklist, prioritize sportswear.
Additional Camping/Hiking Gear
For wild camping, you'll need to secure a sleeping bag, mattress, and a waterproof shelter (like a tent or bivy tent). If your outdoor cooking gets out of hand, it's wise to have proper medical supplies on hand.
From the kitchen essentials: Include a dining set, fuel stove, and backpacking stove.
Ensure your gear also contains a refillable water bottle and hiking boots.
Also, Consider a Small Backpack
You won't always be in full backpacking mode. On days when you're embarking on a longer hike, taking a city break, or simply spending an extended period in one place, it's beneficial to have the option to leave your large backpack behind and explore with a smaller day bag. It's easier on the body.
Read more:
Lightweight Backpacking Gear List;
Backpacking Europe Packing List For Women.
---
7. Backpacking Essentials for Your First Trip
There are certain items you simply can't leave behind. Even if you're aiming for a minimalist survivalist adventure, these essentials are a must.
A Smartphone is Essential
The most crucial item? Your smartphone. It might seem obvious, but this compact piece of technology, which fits snugly in your pocket, is a treasure trove of information and tools. Ensure its safety; you wouldn't want to lose or damage it given the valuable data it holds.
Remember Important Documents
Another indispensable item is your passport. Ensure it's valid for at least six more months to avoid any travel disruptions due to an expired passport. Within the European Union, you can travel using just an ID Card (within the Schengen Area). This ID Card can also come in handy for various purposes, such as signing up for local insurance, registering with mobile operators, or checking into hostels. Additionally, consider carrying your driver's license, immunization records, and a student card (which can offer various discounts).
Save Money with Travel Cards
While cash is king in certain situations, especially in smaller locations or in Albania that only accept physical currency, it's not advisable to carry your entire budget in bills and coins. There's limited space to securely stash cash in a backpack.
Using a bank card is a safer alternative. To avoid hefty fees when making payments or withdrawing from ATMs, consider signing up for a Wise account and obtaining a bank card, which offers minimal transfer fees worldwide.
If you have all these essentials, you can acquire anything else you might need along the way. However, this approach isn't recommended for first-time backpackers.
---
8. How to Efficiently Pack Your Backpack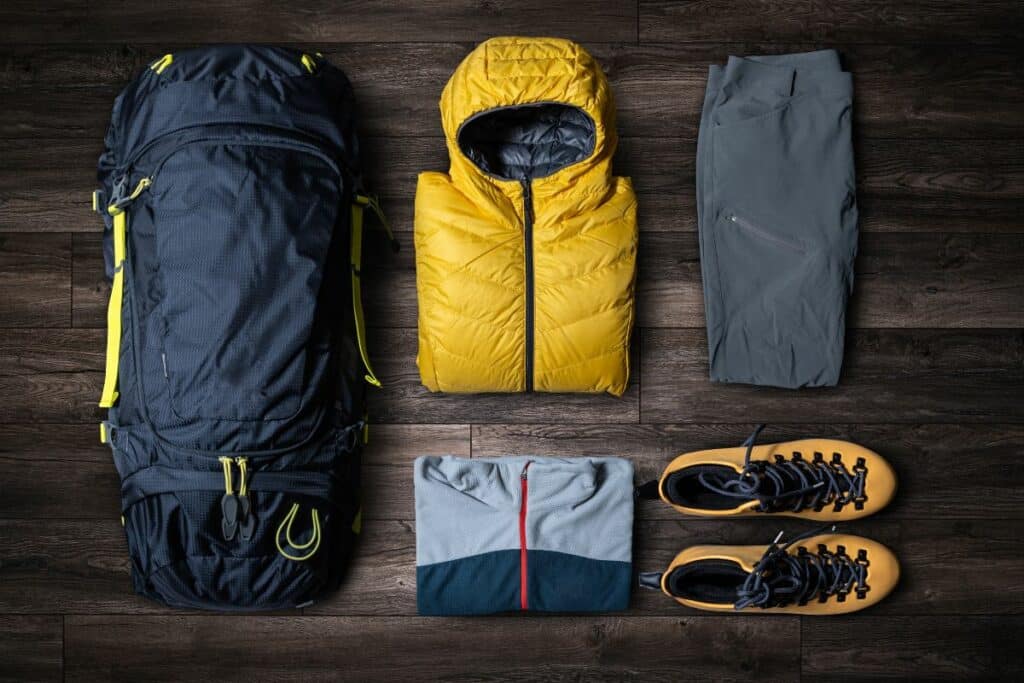 Once you've gathered all your backpacking essentials, the challenge is fitting them into a single backpack. You might initially feel like you need two bags to accommodate everything "necessary." However, the beauty of backpacking lies in the realization that less is more. The trick is to only pack items you'll use and leave behind anything that would remain untouched throughout your trip.
Packing a backpack for your first trip requires making some compromises and debating with yourself about what's truly necessary. Once everything fits, it's essential to organize items logically. For instance, a spoon shouldn't be mixed in with socks and shirts, and a stove shouldn't be tucked into a sleeping bag. Every item should have its designated spot, making it easier to locate things quickly. Distributing the weight of the bag is also crucial for your back's comfort.
Related: How to pack a tent for backpacking.
---
9. Sign Up for Travel Insurance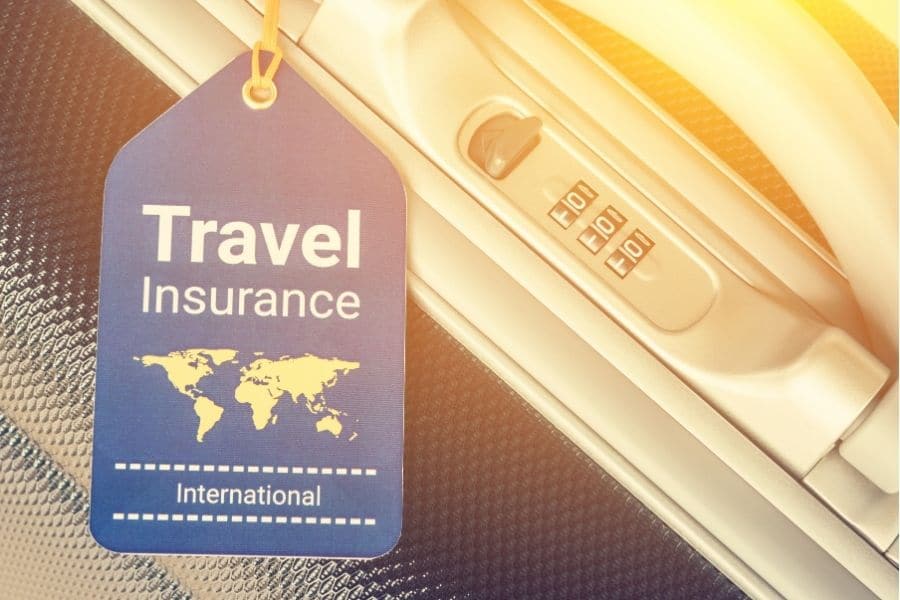 Securing insurance is essential when planning a backpacking trip. It's crucial when exploring a foreign country. Even if you haven't needed medical attention in recent years, anything can happen while backpacking. Activities might include hiking, scuba diving, cliff jumping, or other high-risk pursuits—perhaps even things you've never tried before.
Your journey will be more peaceful if you don't have to worry about unexpected medical expenses. Medical treatments can severely strain your budget, or you might even find yourself needing financial assistance from friends or family back home. You can secure insurance in your home country through local providers or opt for trusted and well-known backpacker insurance options available in Europe.
---
10. Choose a Mobile Operator with Internet Data
Imagine setting up a wild camping spot in a remote location, with no signs of life around. Suddenly, ominous clouds begin to gather overhead. You'd want to check the weather forecast for the night, but you lack internet data. In such situations, it's crucial not to rely solely on free wifi from city cafes.
For EU Citizens
For EU citizens backpacking within the European Union, connectivity is relatively straightforward. Several companies offer varying data packages (depending on your needs) that work across all EU countries. This means there's no need to juggle multiple SIM cards; one will suffice for the entire EU. However, always verify with your mobile operator to ensure you know which countries are covered. Additionally, many plans offer unlimited calls within the EU without any additional roaming charges.
Non-EU Countries
If you're traveling outside of an EU country, using data becomes a different challenge. While your home mobile company might offer options for such travel, these plans are often pricey. It's usually more cost-effective to purchase a local SIM card in the country you're visiting and use a local mobile operator.
Some international mobile operators provide data packages for use outside the EU, or even globally. These can range from daily deals to monthly subscriptions. Which operator should you choose for a backpacking trip to Europe? It largely depends on your destination and the duration of your stay. You can find operators by searching on Google Maps.
---
11. Ensure You Have Copies of Essential Documents
Unexpected events can occur, such as losing a vital document. While it's not the end of the world, having copies can save you time and hassle. Some countries have more bureaucratic processes, making it more time-consuming and stressful to obtain replacements for lost documents.
Keeping copies of crucial documents, like your passport, ID card, driving license, and student card, can expedite processes. It's sufficient to have printed copies, and digital versions stored in the cloud, and on your mobile device. As an added precaution, consider sending copies to a trusted person.
Read more: My First Solo Travel Experience in Europe.
Bringing It All Together
Considering all the essentials, tasks, and equipment for planning a backpacking trip, nothing can hold back the eager traveler – adventures await you. While there might be challenges or unexpected situations, with time, they'll be addressed by a seasoned problem-solver – the backpacker. Solo travel offers numerous benefits, including fun, spontaneous adventures, unforgettable experiences, undiscovered places, and the chance to make new friends. Take the time to plan your backpacking trip thoroughly to enjoy every moment to the fullest!
---
PIN IT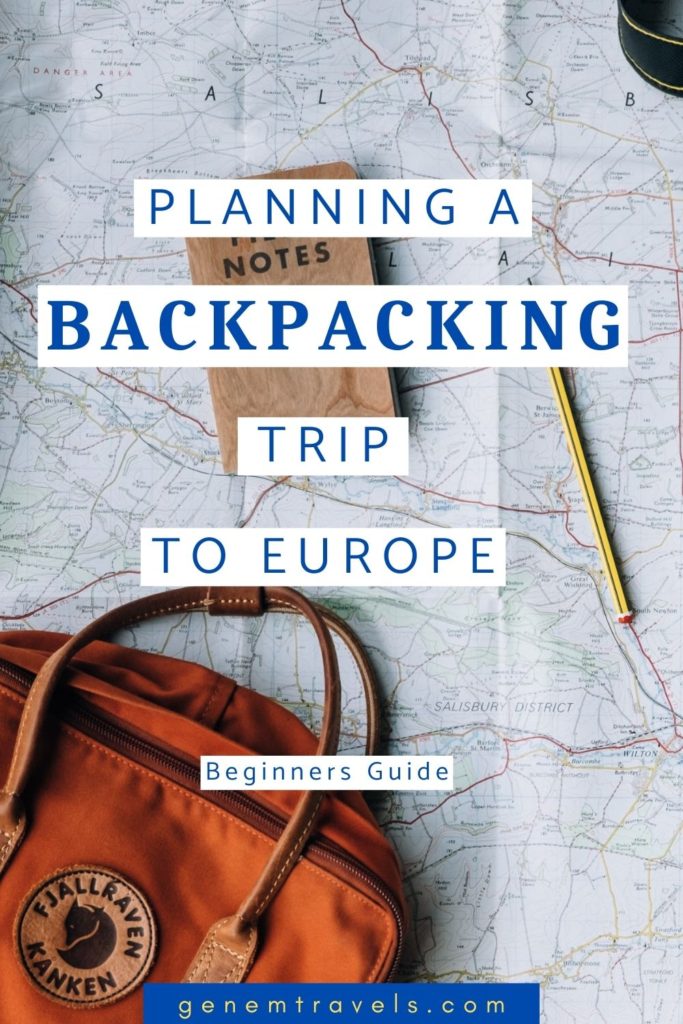 ---
Recent Posts about Backpacking: