Are you dreaming of backpacking through the picturesque landscapes, historical cities, and diverse cultures of Europe? A well-curated packing list is essential to make the most of your adventure.
In this blog post, we'll guide you through the essential Women Backpacking Europe Packing List, for those who want to travel light and stylishly while staying prepared for any situation.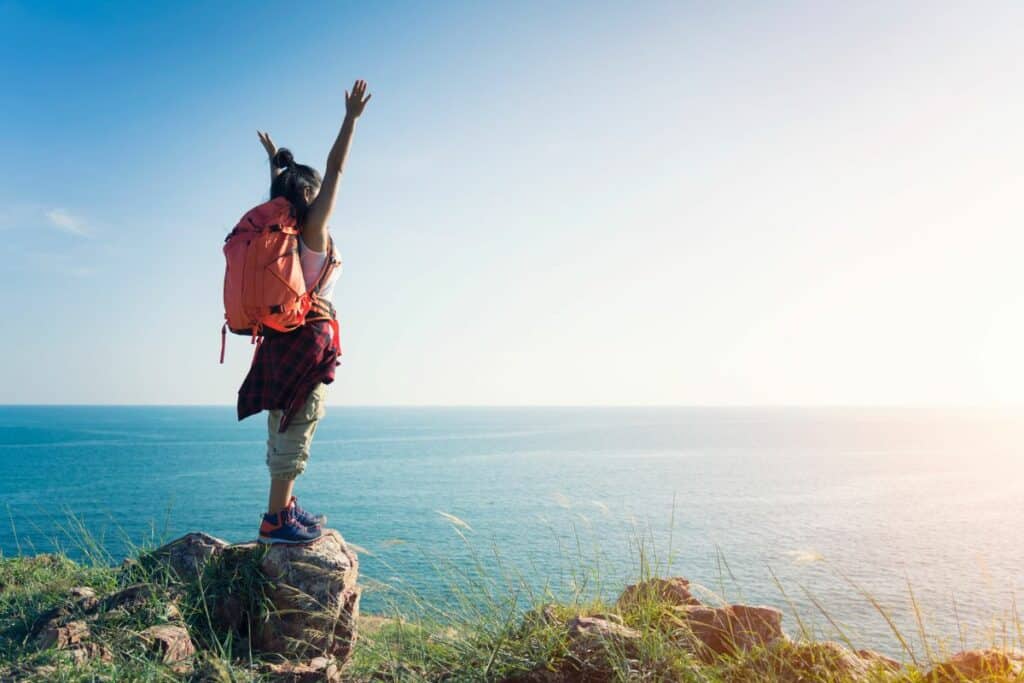 Quick Summary
Choose the perfect backpack and versatile clothing for a stylish & comfortable European backpacking adventure.
Pack functional accessories, toiletries, makeup & feminine hygiene products to stay prepared!
Prioritize safety while being mindful of local customs for an unforgettable experience.
Disclosure: This article features affiliate links, including Amazon.com. If you decide to buy through one of these links, I'll earn a small commission at no extra expense to you. For more details, please see my disclosure policy.
---
Choosing the Right Backpack
The success of your European backpacking journey and the organization of your belongings hinges on your choice of backpack. A bonus is that a well-chosen backpack can save you money on excess baggage fees.
So, what factors should you keep in mind while selecting a backpack? Size, weight, type, and features like straps and compartments all influence your decision.
A 40-55 liter backpack with a weight limit of around 20 lbs is the perfect balance of comfort and convenience for women. For a carry-on, a camera bag or day bag is highly recommended.
When planning your international travel, you must consider the specific needs and requirements of the many countries you'll visit on your European backpacking trip.
When it comes to women's backpack brands, some popular options for your European adventure include Osprey, Deuter, and Gregory. These brands offer durable, comfortable, and functional backpacks designed specifically for travel. Try on different backpacks and find the one that suits your body shape and travel style best. Some backpack recommendations for women:
Remember, your backpack will be your constant companion throughout your Europe backpacking trip, so choose wisely! A well-selected backpack will help you stay organized and make your journey more enjoyable and hassle-free.
Also, it would be wise to bring a sleeping bag just in case. There might be situations where you aren't sure of the accommodation's sleeping arrangements.
Sleeping bag: Kelty Cosmic 20 Degree 550.
---
Clothing Essentials for Backpacking Europe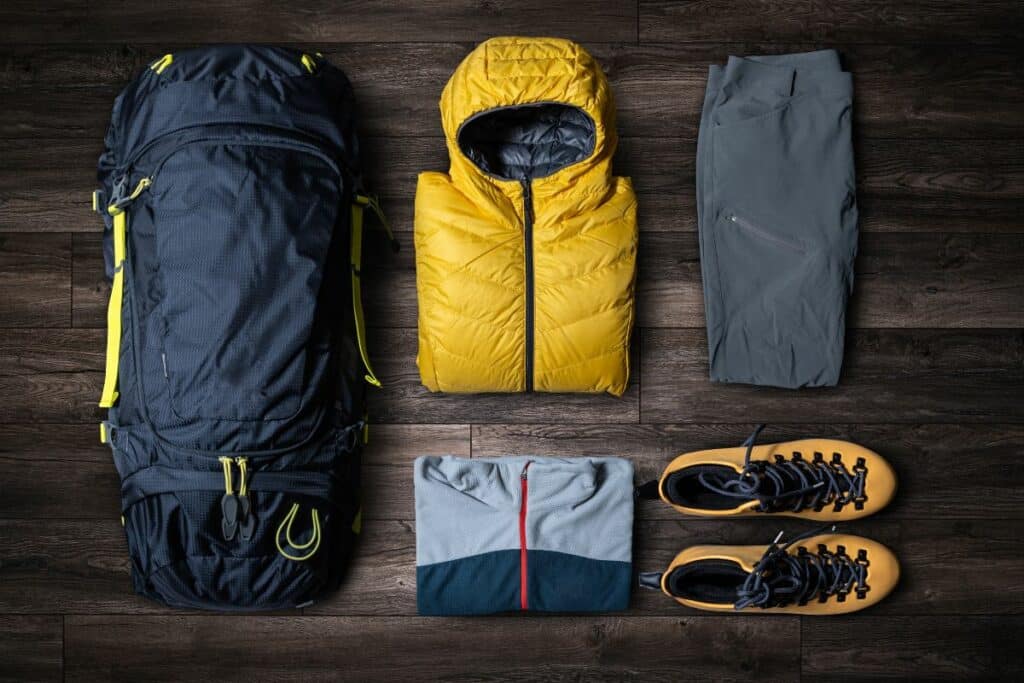 A well-planned clothing selection for your women's backpacking Europe packing list is pivotal as it provides the versatility and comfort required to weather the various conditions and activities you'll encounter. To pack light and stylish, opt for a neutral base color and thoughtfully select tops, bottoms, and shoes that can easily layered. Incorporate versatile pieces that can transition from day to night and a few accessories to elevate your look.
High-quality, quick-dry, odor-resistant clothing is beneficial for a Europe backpacking trip, as these types of clothing can be worn multiple times before washing, making them an excellent choice for a long-term trip. Some great travel clothing brands for your European backpacking trip include Athleta, Kühl, Prana, and Columbia.
When packing for Europe, consider the climate and expected weather conditions for the countries you visit. You'll want to be prepared for warm and cool weather, so include lightweight layers, a rain jacket, and a cozy sweater if you visit colder regions. Some essential clothing items for women:
---
Functional and Stylish Accessories
The right accessories have the potential to enhance or hinder your backpacking experience. They add flair to your travel style and serve practical functions. Pack a plastic bag for dirty laundry or wet clothes during your European backpacking adventure. A small purse or day bag is also beneficial for nights out or maintaining a minimalistic approach while you backpack Europe.
Pack a lightweight, compact travel umbrella and a rain jacket to stay prepared for sudden weather changes and dry during unexpected showers. Sunglasses and a sun hat will protect you from the sun's rays, while a reusable water bottle will keep you hydrated and help reduce plastic waste. Don't forget to bring some travel utensils, such as a lightweight titanium spork and a set of reusable cutlery, perfect for picnics or eating on the go.
Pack additional accessories that make your trip more enjoyable, such as a travel pillow for long journeys, a travel towel for quick drying, and a travel adapter to keep your electronic devices charged. With these functional and stylish accessories, you'll be well-equipped to handle any situation on your European backpacking trip.
---
Toiletries and Personal Care Items
Maintaining hygiene and well-being during your European backpacking journey relies heavily on selecting toiletries and personal care items. In this section, we'll delve deeper into skincare, makeup essentials, and feminine hygiene products that you should include in your packing list.
Pack the following items for an unforgettable backpacking experience:
Don't forget to get travel insurance for added peace of mind and invest in a hanging toiletry bag for convenience in hostel bathrooms.
Skincare and Makeup
Regarding skincare and makeup, less is more for your European backpacking adventure. You don't need much, so don't bring 'just in case' things. You can also buy them along the journey. Bring only the ones you would use often.
This minimalistic approach will save space in your bag and allow you to embrace the natural beauty of your surroundings.
Consider packing multi-purpose products like a BB cream with SPF, a lip and cheek tint, and a hydrating facial mist to save space and keep your beauty routine simple. Remember, your focus should be on exploring Europe and creating unforgettable memories, rather than perfecting your makeup each day.
Feminine Hygiene Products
Bringing tampons or pads, panty liners, and wet wipes for your feminine hygiene needs is important when backpacking in Europe. However, consider eco-friendly and space-saving options such as reusable menstrual cups, cloth pads, and biodegradable tampons.
To keep your feminine hygiene products organized and easily accessible, pack them in a small toiletry bag or a separate compartment in your main toiletry bag. This way, you can quickly locate them when needed without rummaging through your belongings.
---
Footwear for Comfort and Style
The importance of footwear cannot be overstated in your backpacking Europe packing list. Comfort should be your top priority when selecting shoes for a European backpacking trip. To travel light, two pairs of shoes are perfect for a female backpacker.
Female backpackers in Europe can stay comfortable with the following footwear options:
When choosing your footwear, consider the activities you'll be participating in and the various terrains you may encounter.
If you love the outdoors, Europe boasts abundant hiking trails thanks to its numerous mountains spread across various countries, including Romania, Germany, Switzerland, Austria, and most Balkan nations. One tip I've learned from Catalin Geangos from OutdoorAdept is to bring a versatile hiking boot like this Merrell option that can be used in most conditions.
However, having more than one pair of shoes ensures your feet stay energized and ready to explore, as you can alternate between them to prevent blisters and fatigue. Also, break in your shoes before your trip to avoid discomfort during your adventure.
---
Essential Travel Gadgets and Electronics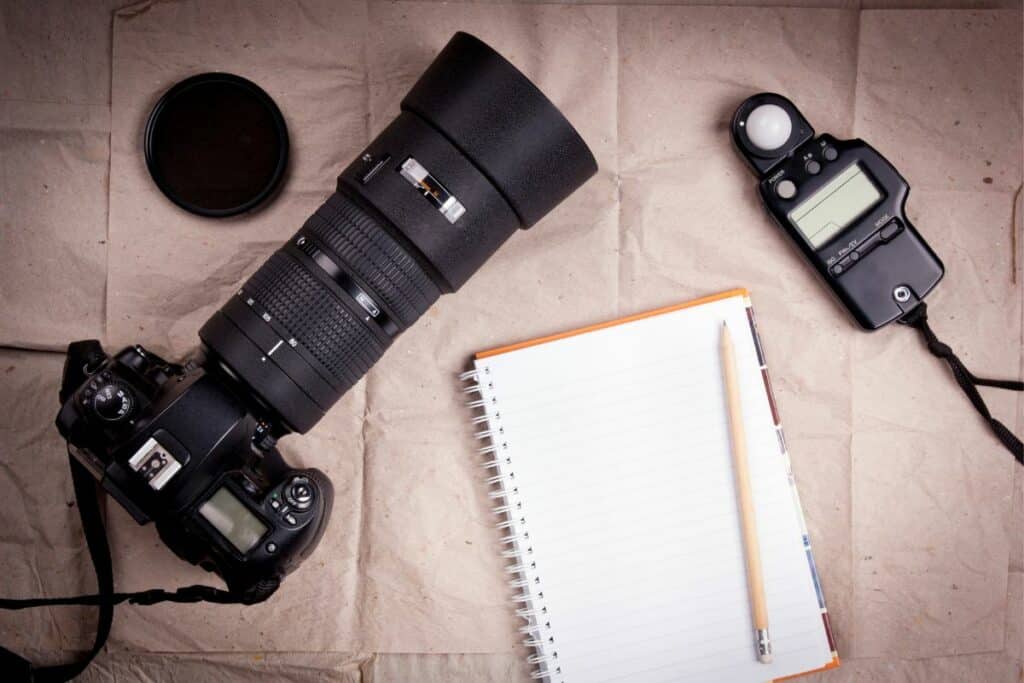 Your European backpacking trip wouldn't be complete without the inclusion of essential travel gadgets and electronics. A smartphone is an invaluable travel accessory, allowing you to stay connected, navigate, and capture memories. A solar power charger is also a great way to stay connected and ensure all your devices are charged, especially in hostels with limited power outlets.
An outlet plug adapter is necessary to ensure your electronics fit the outlets of the countries you're visiting. As for capturing stunning photos and videos, consider investing in a quality camera, such as the Canon M50, with its automatic settings and interchangeable Canon M50 lenses.e
Read more: Best cameras for backpacking.
Lastly, don't forget to pack noise-canceling headphones and any other electronic devices that will enhance your travel experience. These gadgets will make your trip more enjoyable and help you stay connected to loved ones back home.
What to pack:
---
Staying Safe and Secure in Europe
Safety and security must be prioritized while backpacking solo in Europe for a worry-free and enjoyable journey. To safeguard yourself from theft, carry your wallet in a slash-proof backpack or a tightly zipped shoulder bag. Additionally, having a second checking account and two debit cards in different spots is wise.
Invest in a money belt or a neck pouch money belt to keep yourself safe from pickpockets in European cities. A retractable cable lock can also help secure your backpack to your bunk or luggage rack for added peace of mind.
Don't forget to make digital copies of your passport and other important documents and email them to yourself. This way, you'll have access to them in case of loss or theft. Following these safety tips will ensure a secure and enjoyable European backpacking adventure.
Money belt: RFID Slim passport holder.
---
Packing Tips and Tricks
Efficient packing lays the foundation for a successful Europe backpacking trip. To pack light, ensure you only bring essential items that can be used in multiple ways and coordinate with each other. Some tips for efficient packing include:
Use packing cubes to stay organized and keep your clothes neat.
Use compression bags to maximize space in your backpack, especially if you invest in an electric pump to make packing for travel easier.
Choose versatile, mixed, matched clothing items to create different outfits.
Rolling your clothes instead of folding them to save space and prevent wrinkles.
By following these packing tips and tricks, you'll be amazed at how much you can fit into your backpack without feeling overwhelmed. Remember that less is more when packing for a Europe backpacking trip; packing light is key.
If you forget something, don't worry! Exploring new foreign brands while traveling is a thrilling experience. Figuring out the best place to buy the item comes with the journey. If you plan to travel as light as possible, there is also an article about a lightweight backpacking gear list.
---
Preparing for Different European Cultures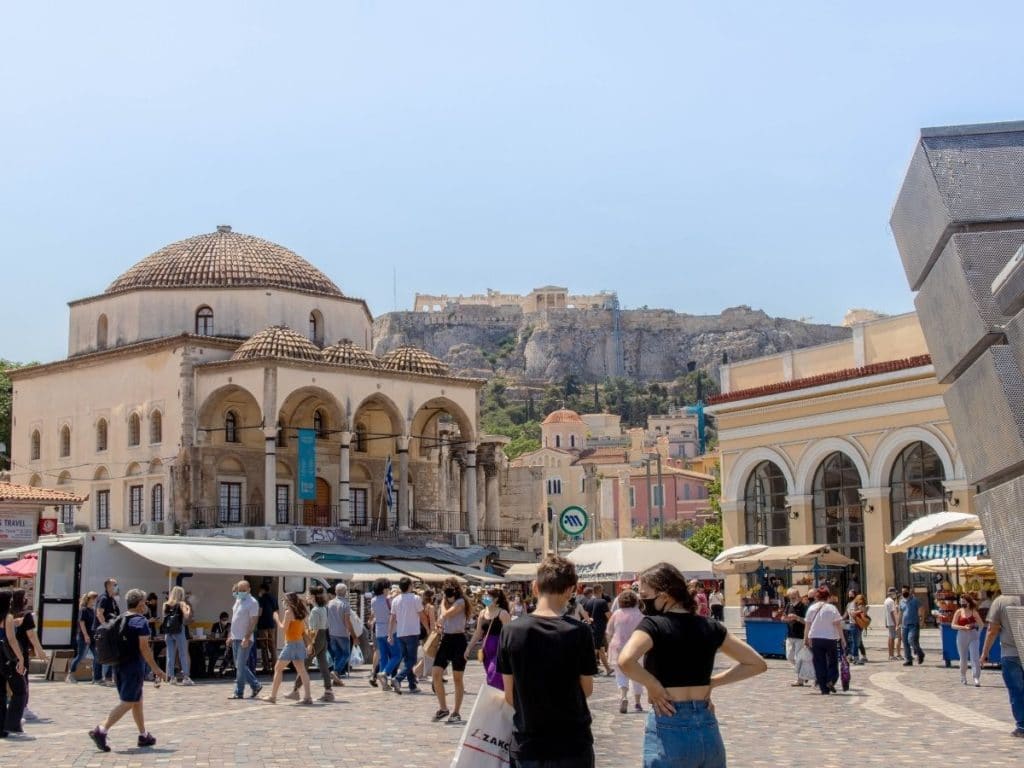 Backpacking in Europe demands:
Mindfulness of local customs and traditions;
Respectful communication;
Learning from observations of locals;
Appropriate dressing;
An open-minded and adaptable attitude.
Each country in Europe has its unique culture, language, and customs. To fully immerse yourself in the experience, being respectful and adaptable to the local way of life is essential.
When planning a backpacking trip, take the time to learn a few basic phrases in the local language; this will help you navigate and show respect and appreciation for the culture. Familiarize yourself with local etiquette, such as dining customs, greetings, and tipping practices.
Remember, the key to a successful and enriching European backpacking trip is to embrace the diverse cultures and experiences that await you. Stay curious, be respectful, and enjoy the journey as you explore the rich tapestry of European cultures.
---
Summary
In conclusion, a well-curated Backpacking Europe Packing List for Women is essential for female travelers who want to make the most of their European adventure. By carefully selecting your backpack, clothing, accessories, toiletries, footwear, gadgets, and staying safe and organized, you'll be well-prepared to embrace the diverse cultures and experiences that await you in Europe. Now that you have the essential packing list, it's time to embark on the journey of a lifetime and create unforgettable memories in the enchanting continent of Europe!
---
FAQ
What should a female backpacker pack?
As a female backpacker, choose the right backpack, bring your sleeping bag, two pairs of shoes, a large scarf or pashmina, a travel towel, clothes, and a small first aid kit, and don't forget the last details!
What is a realistic budget for backpacking Europe?
A realistic budget for backpacking Europe is between $40 and $100 per day, depending on which part of the continent you're exploring.
How do I look cute backpacking in Europe?
Pack versatile clothing and neutral colors, take care of beauty essentials, accessorize, and maintain skin and hair care to look stylish and cute while backpacking in Europe. Don't forget comfortable shoes too!
How big of a backpack do I need for two weeks in Europe?
I recommend getting a backpack between 35L and 65L for a two-week European trip. 40L-50L would be ideal for a comfortable journey.
What are some eco-friendly and space-saving feminine hygiene options for backpacking in Europe?
Reusable menstrual cups, reusable cloth pads, and biodegradable tampons are ideal for backpacking in Europe – they're both eco-friendly and space-saving.
---
PIN IT