An idea of going backpacking solo to Europe started flashing in my head at the beginning of the year. Around the time when we give new year's resolutions. One thing I always wanted to do and felt the need to do was – backpacking in Europe. Pretty soon COVID happened and darker clouds came above my head, what if I don't make it happen this year? Just a month before departure I made the decision – I need to go! Now or never! Otherwise, I will regret it.
A month before departure I was busy. I still had my 9 to 5 job, didn't have any equipment and didn't know what that even means backpacking through Europe. I didn't know anything about planning a backpacking trip. Let's move a little forward with my story.
Read more: Planning a Backpacking Trip to Europe.
---
1. First Solo Backpacking trip In Europe
I was still thinking am I ready? Is solo travelling good? Is travelling alone weird? Where are the best backpacking destinations? With some lack of knowledge, I still had a smile on my face and I truly was excited about what is going to wait for me.
Backpacking Europe Alone?
Backpacking across Europe with a group, friend or girlfriend/boyfriend is fun and more convenient for sure. Travelling by yourself is a little bit different but it's also fun. It takes a bit more courage, preparation, planning and so on. Nothing over the moon. Do you have what it takes to be a backpacker in Europe? Well, you can read my experiences with that.
---
2. Let´s Talk About YOUR Backpack
Without a backpack, you can't count yourself as a backpacker (logical). It's part of you and an important thing to know before heading out. One thing that I read before actually buying one, was that you have to have a quality backpack for Europe. Don't count pennies when you choose one. I am glad that I chose the Thule backpack. It fitted with my back perfectly when I first tried it in a shop. After over two months of traveling alone in Europe, it still looks and feels decent.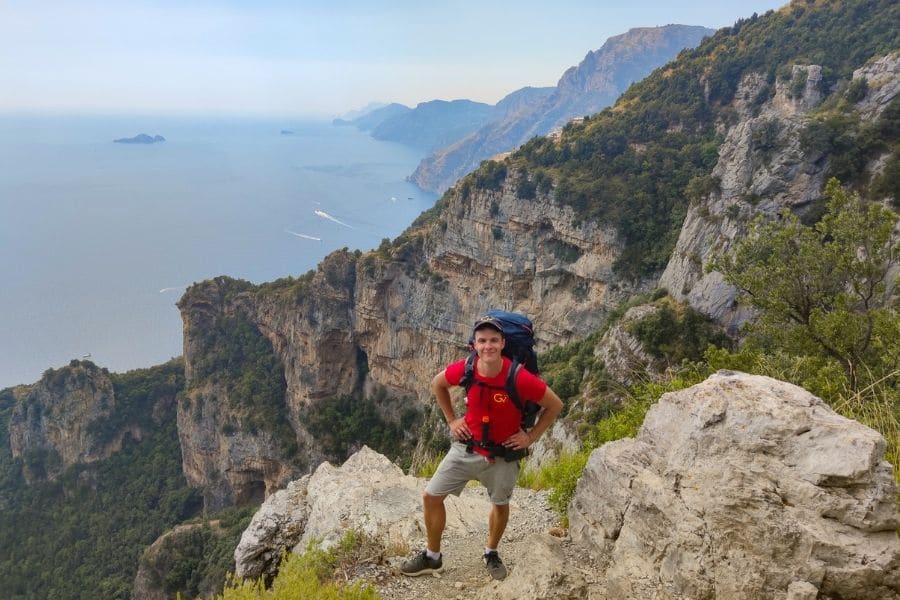 There Can Be Days When You Wear A Backpack The Whole Day
Now you know that it is better to have a quality backpack, which fits with your back. Let's talk about how to pack your backpack. When you have a quality bag you don't need to be Einstein to balance it. But still, you need to rearrange your things in a way that is easier to carry, because when you are hiking with backpack all day, every gramme and placement counts. It is known that if you place heavier things on the upper side of your backpack it is easier for your shoulders to carry. I also had heavier things up like extra water, food, and a laptop.
How many kilograms do you have to carry?
For me, it was about 16 kilograms on the net, but with extra water and food, it was nearly 20 kilograms. Another backpacker I met said that it is too heavy and I agreed. The heaviest thing was my enormous laptop, it's about 3-4 kg. I don't use it often, mostly only for blogging. But if you still want to take the laptop with you, then logically it should be as small and light as possible. The normal weight of backpack should be below 15 kilograms with all extra water and food. It depepends what to pack when backpacking in europe.
Is it heavy to carry?
First days weren't easy. After one day of full travel backpacking, I felt that I needed some rest the next day. But I have something positive for you. Like with everything: with the time you will get used with it. Last week I had five straight days with my other half (backpack) and then felt a bit tired. Everything is trainable.
For me, it was much easier to carry a bag when I was in nature or just enjoyed the views. When hiking with backpack I didn't pay attention that I had 20 kilograms on my back. It's better to avoid urbanised areas, where there is nothing to see, but only cars and roads. It's very easy to start to complain and whine. Smaller roads and places with something to see, it's the best option you can have.
Read more: Lightweight Backpacking Gear for Traveling.
---
3. You will have some alone time
Sometimes it can be depressing to travel alone and talk to yourself, bag, hat or whatever. You will have times when you feel that you really need to talk with someone. My advice? Just start a conversation with other travellers, coffee shop waiters, hitchhike drivers, Couchsurfing hangouts, people in the bus stop and so on or to some self-talk.
Again you find solutions when there is a need. There were so many days when I felt alone and just a moment later I ended up meeting someone and we had so much fun. But for sure you need to be aware that there isn't anybody with you all the time and you need to make contacts from zero. Good thing is that you will end up getting more open talking with strangers. There will be discovered many benefits of solo travel on the way.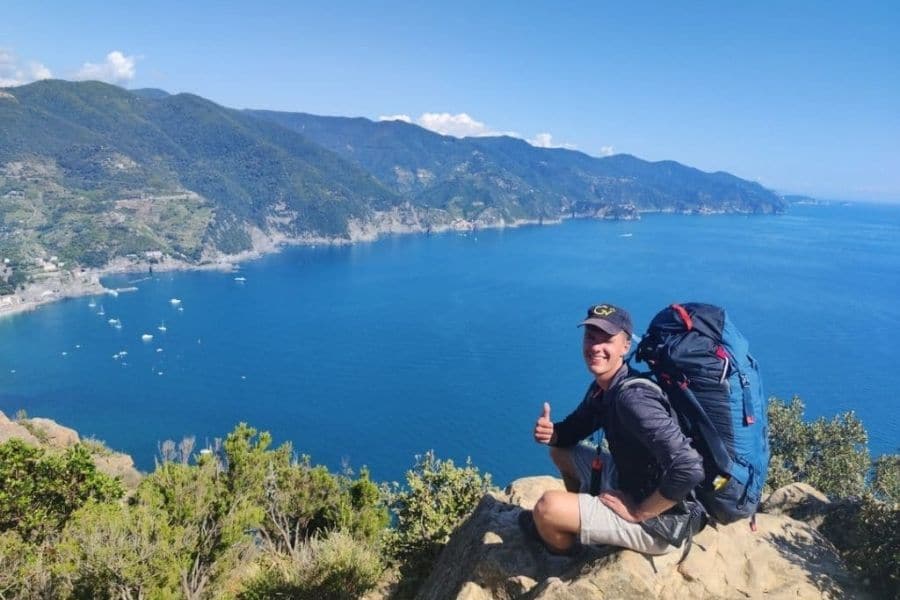 ---
4. Backpacking Europe alone pushes you to meet people
When you travel or backpacking across Europe or outside of it with your travel buddy, then you are all the time with him/her and you are okay with that. It doesn't put you in the position where you need to connect with strangers. It connects a bit with the previous point, but travelling alone puts you in the position where you need to connect with other people. I met so many people in every country.
How to meet people
Out there are so many backpacking apps to meet new people everywhere. Mostly thanks to the Couchsurfing app and hostels, I met so many fun people with different backgrounds, ideas, beliefs. It's one great benefit of solo travel and for sure you will also expand your connections worldwide.
---
5. Be open-minded
Be alert that you might get invitations to the events, parties, hiking or whatever. I had some moments where I had a different plan, but I was stopped or offered something that I couldn't say NO to. So I rearranged my plans and accepted the offers.
Unexpected invitations
There was one moment where I was on my way to my final destination. It was a small Hungary village, I hiked all day, and I was stopped by a man who had a party in his field. Of course, I didn't want to be rude. So I joined them. They were so curious about me, what I do and where I'm heading. It was a fun moment and that is why it is important to be open to everything.
---
6. Challenges and obstacles are normal things
Most of the days, when I woke up, I didn't know where I would end up in the evening. Do I have a roof or I have to do wild camping? Do I get there by hitchhike, walk or public transport? Do I have enough food or water to survive until the next shop? The main questions I needed answers every single day. It also took me some time to write a request to Couchsurfing. All the things that are hard at first, become easier after practising.
---
7. Traveling alone in Europe on a budget
Backpacking through Europe is actually pretty expensive, you have to know it how to travel in Europe on a budget. With three main expenses: accommodation, transport and food you will or you have to find a way to travel Europe on a budget. You have to use hostels and wild camping. You have to start hitchhiking in Europe or use public transport. Street food and Lidl are your best friends. There are a million ways to keep down your expenses.
Read more: Budget Backpacking in Europe.
---
8. Eating healthy while backpacking in Europe
Junk food, sweets or even alcohol is really cheap. It's much easier to get lost with unhealthy stuff. It isn't possible to keep your food fresh unless you carry a fridge in your backpack. There weren't shops in every corner so I needed to buy food in advance. So usually my "table" contained dry food like crackers, cereals, bread and also bananas. I mostly ate something healthy when I had a chance to eat it right away. I don't say it's mission impossible (to eat healthily), but it's usually more expensive and it's challenging to keep away from the easier way (junk food).
---
9. A lot of walking while backpacking in Europe
If you don't eat healthy then at least by walking you keep that in balance. On my regular day, I walked at least 20 km. Again I will repeat that in the beginning it might feel that it's too much, but it will get better. In the end, there were some days in Italy when I walked about 50 km.
Take care of your feet
Another important thing is taking care of your feet and your shoes. I had sports shoes all the time and they were super comfortable. I didn't go a full backpacker. I didn´t buy hiking boots, but next time I will get them. I also used magnesium, because if you walk a lot, then muscles need some extra recovery and it was a good supplement to avoid cramps.
---
10. Flexibility is the Key
The most important part of my travels. How many times have you felt pissed off when things aren´t going the way you planned? I have felt it many times. Most of the time I knew where I was heading. I lived day by day and didn't worry about where I am going to be tomorrow, even where I am going to sleep tonight.
I was flexible with my schedules and didn't make any big plans, just looked where I am going to end up. With this kind of mentality, it is better to avoid stress, that you don't need to follow your plan strictly. Every plan isn't perfect at first, but with the flexibility to rearrange your plans accordingly will give you desired outcomes with less worry.
---
Let's take it together!
Do you have what it takes to be a backpacker? Of course, everyone has. It isn't something over the moon, just a bit out of your comfort zone. It's all up to choices. I met people who have also done that and said it was one of the greatest experiences of their lives. Then I met people who said I wouldn't do that.
Backpacking Europe alone I would say is easy, you will get used to it. For me, it was also one of the greatest experiences. I saw so many places, met different people, definitely have more courage, I´m open for challenges and I´m more flexible. It was good for me and wouldn't be bad for you as well!
---
PIN IT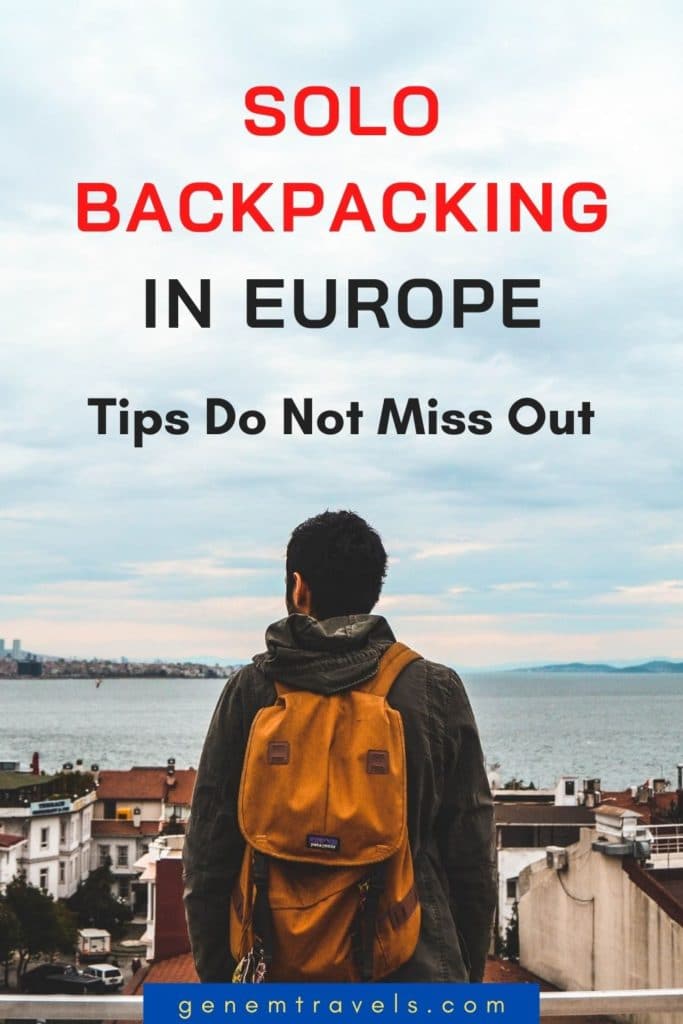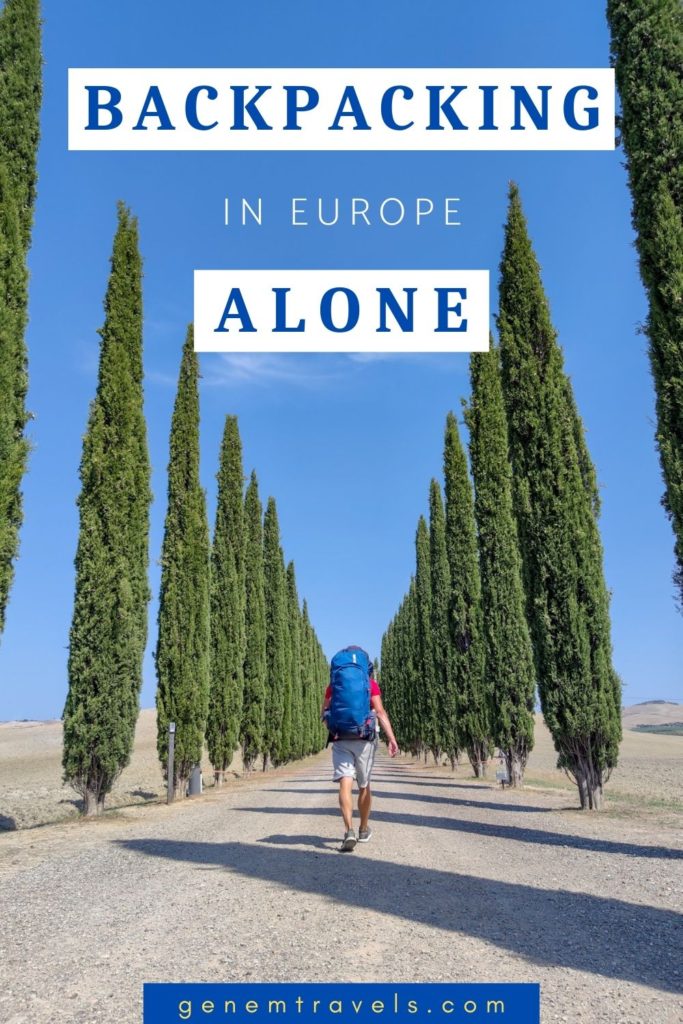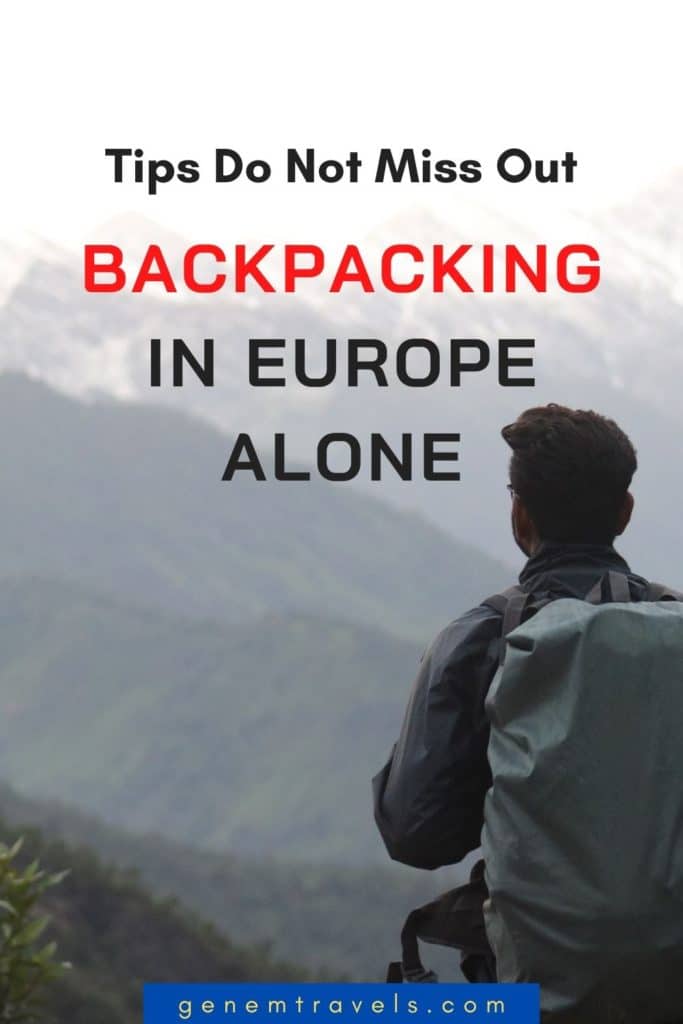 ---
Recent Posts about Backpacking: