Let's take a moment and think about a typical backpacker. What comes up first? A person, who is backpacking through Europe maximum fun, experiences, unbelievable stories, and with as little money as possible? Sounds like budget backpacking?
Travel cheaply in Europe is as everywhere possible. Doesn't matter how or what you want to visit. There are always some ways when backpacking on a budget.
Keeping travel costs down has many options. Some travel tips are more convenient and comfortable. Like living like a normal person. Of course, there is also the other side which is not so pleasant, but still adventurous and saves many travel costs. How much does it cost? In the end, backpacking through Europe's cost depends on the traveling style.
From here you find how to and where to cut down travel costs in different ways, no matter where you are backpacking in Europe, the size of the travel budget plan, or what type of backpacker you are.
First, let's find out different things that affect your budget, when backpacking Europe.
---
Things That Affect Budget While Backpacking Europe
There isn't a similar backpacker type. Some like to travel in a convenient and a bit more comfortable way. Having a roof, eating well, moving around fast and smooth. For that type, it's okay to splash some cash and still find ways to budget. The opposite, adventurous backpacker budget looks different. There will be reading cents everywhere. How to spend a night, move around, and have fun for free.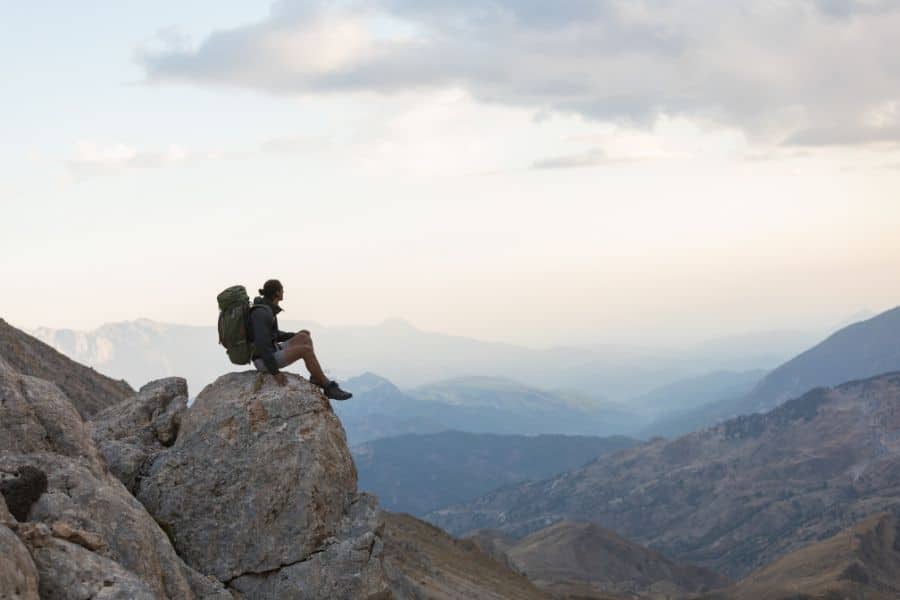 Besides including all the adventurers in-between these types. Some people want to have at least a comfy bed, and can cut down expenses with cooking. Other types can save money with transport and move around by walking and hitchhiking, but healthy and a bit more expensive food is a must. You will get the point. What factors can influence a backpacking budget?
Best Backpacking Destinations In Europe
Average costs vary significantly in the western and eastern Europe. Big developed western Europe countries like Germany, France, and England are countries that empty the wallet faster. Opposite of eastern Europe like Czech Republic, Slovenia, Hungary, Bulgaria, and Ukraine are one of the cheapest countries to backpack. But knowing tips for backpacking cheaply, then backpacking in Italy on a budget is also doable.
Every backpacking destination in Europe has its pros and cons. There are still a lot of backpackers wandering around everywhere. In the famous western Europe and also in adventurous eastern Europe. Comes down to the traveler's wants and needs. Are you attracted to more fancy European cities, well-known places, and "safer" budget backpacking trips or pulls you to unexplored places, different cultures, and more unexpected journeys. All European countries are fun and memorable if you feel the backpacking vibe and being open-minded.
Read more:
Italy travel guide
Hungary travel guide
Slovenia travel guide
Greece travel guide
Albania travel guide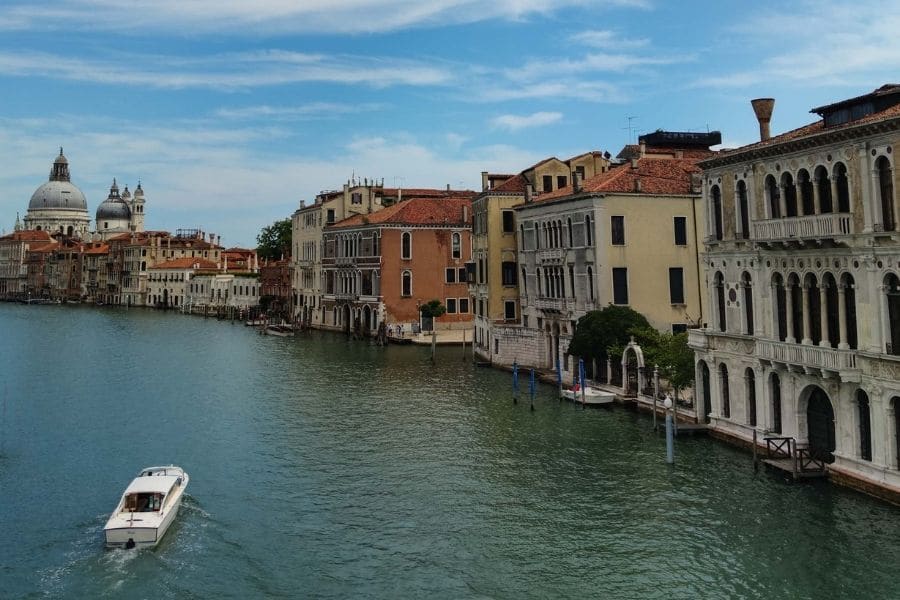 How Long Is A Budget Backpacking Trip?
Going for a trip for a couple of weeks versus backpacking Europe months has also a big effect on the budget. Usually, but not always short-term backpackers have a bigger weekly budget. There will be more spending on "luxury", like a warm bed, tasty food, and fun activities. It's easy to calculate a travel budget backpacking plan and don't need to worry much when spending more than it's put on the paper.
Long-term or without a date budget backpacker is strict when it comes to spending money. This type of backpacker has to find different ways to cut travel costs. There are many options to spend less and of course, needs more effort and out of comfort actions to be able to budget backpacking. It's not mission impossible and can be more fun than going the easier way.
What Do You Need For Budget Backpacking?
Another big expense before going on an adventure is backpacking gear. For sure it needs some investing in a comfortable backpack. But what to pack into that? Being a "comfortable" backpacker and having a bed and linen for every night, then some clothes and other essentials. It's a big win for this type of backpacker.
When being a total adventurer, then camping stuff, kitchen equipment, and other survival items are essential too. So the big investments can be done already at home. But it still can happen, that you forget something or find out a need to add some items into a backpacking checklist. Wild backpackers need to take into account unpredictable spendings on equipment.
Read more: Lightweight Backpacking Gear for Traveling.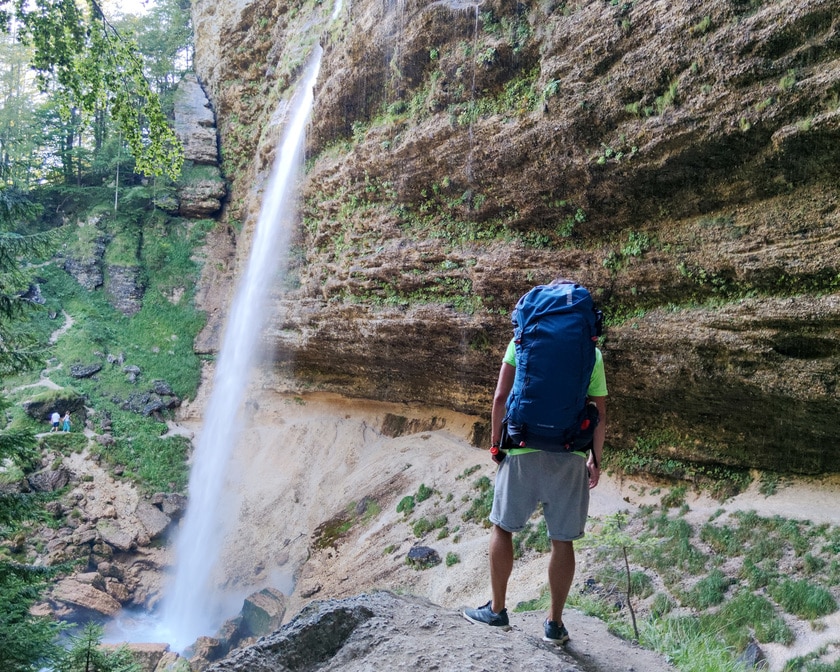 What Type Of Backpacker Are You?
As already several times hinted that budgeting depends a lot on the backpacker's traveling style. There could be short-term backpacking with spending less as possible and vice versa. Both ways (spending more or few) are okay, it is still going to be an enjoyable experience with unforgettable memories. It all comes to choices and needs, how much you can or willing to spend.
Also budgeting differs if backpacking solo or with a travel buddy. The cost can be shared with an adventure partner, mostly in accommodation or food. Solo budget backpacking means that the average cost of meals and accommodation can be higher. But it's not impossible to find somebody to share expenses.
How Well Is Preparation Done At Home?
Can happen that during the travels arises unexpected costs. Some equipment items break down, different accidents, unwanted fees, or scams. Bad surprises can happen whether the backpacker has prepared well or not. But it would be less stressful and hassle when the main doable things are done at home. Like proper travel insurance, figure out the average daily budget per day, and backpacking gear, get to know some useful backpacking apps. Still, unwanted things can happen, but many things can be avoided when homework is well done.
Read more: How to Plan Backpacking Trip to Europe.
To conclude this section you have to think about where you can or want to cut down expenses. Where it's okay to invest more, where or how to travel, and where to shrink costs to fit on a daily budget plan. Also had to take into account if traveling on or off-season. There will be tons of options to travel cheaply and in the next section are a couple of ideas and possibilities to have a low-budget backpacking Europe trip.
---
Cutting Down The Main travel costs
There is no need for a complex budget plan. Just pointing out three main expenses: accommodation, transport, and food. There are also other travel costs, but these are what "burns the most budget" and on the other hand, there are ways to save money the most. Logically where numbers are bigger it is easier to find a way to cut down numbers. Let's dive into, where potential savings can be done.
Accommodation
It's a huge part of every budget plan and with that backpackers can spend either a lot or save significantly after some indulgence and research. Starting with a location. Hostel prices in cities like Budapest in Hungary, Bari in Italy start below 10 euros per night. Needs some research to check the price-list on the map. Both HostelWorld and Booking have these options. Of course when you are short of money, then there are options available for free as well. How to travel cheap in Europe with less money on accommodation?
Accommodation on a budget
This type of housing is precisely meant for budget backpackers and other travellers. Getting your own hostel dorm bed, sharing a room with other people and stories between. Two apps that are good for reaching out to hostels: HostelWorld and Booking.
1. Hostel With The Best Quality Ratio.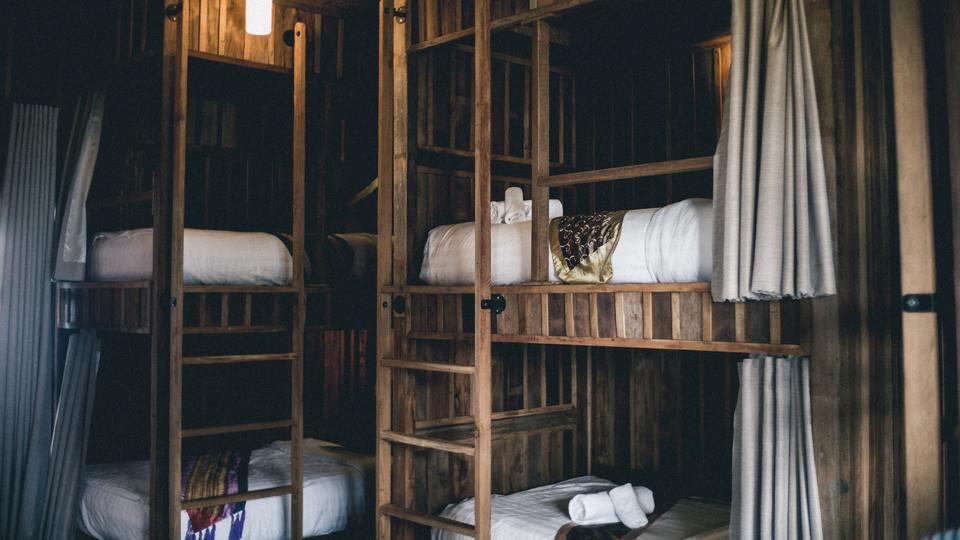 Filter out from cheapest to expensive, read references, and check out the map for the best quality ratio between price and location. When stopping in a bigger city and looking around on the map for the cheapest option. Usually, the furthest from the centrum is with the lowest price. But taking into account that there will be a need to move to the center and back as well. When distances are long then adding transportation fees is inevitable. In total it can turn out to be a more expensive choice than some centrally located hostels.
2. Hostel With A Kitchen.
Preparing a meal on your own is the cheapest way to save from food expenses. Having a kitchen in a hostel is a must for a budget backpacker. Implementing that habit (making meals on your own) will cut down the average daily budget.
3. Breakfast Included In Hostel Price.
This is how to get a free meal. Backpackers will lose a lot of calories during the day and a heavy breakfast is vital for daily energy level. Budget backpacking day can start without spending a penny on food.
4. Hostel Additional Benefits.
There can be some services included that will be used by yourself anyway. For example laundry. It's usually more expensive doing laundry in hostels than looking for another location. But it's not always the same everywhere. It can be also free or for a small price, so it's reasonable to use a more comfortable choice and avoid time-consuming research for other options. Free high speed wifi should also be included.
5. Check Out Hostel With A Bar.
It's a budget backpacking tip for a traveler who wants to spend a night with some drinks included. The total money-saving tip would be to avoid bars and buy drinks from the shop. But when there comes shortages during a night or want to chill in bars, the local hostel bar prices are most reasonable. Also, some hostels offer welcoming drinks.
6. Do Research On The Internet Before Check-In.
When starting a reservation at the check-in table, then it's a wise move to do some research before. Knowing a price-list can avoid situations that you will miss out on the cheapest and reasonable option. There can be a business that tries to talk you into the most "convenient" hostel dorm bed.
But knowing that there are more reasonable and cheaper preferences, it's time to be bold and to mention that. At first, it might feel uncomfortable, but after some practice, there isn't any blinking. You will get your price what you need (and marked on the internet). Still recommend checking in advance on the internet and therefore saving time with less hassle on the spot. Costs will be the same anyway.
7. Save Money With Guest Houses And Apartments When With Companions.
It's a budget backpacking tip for those who are not traveling alone and looking for a place from Booking or AirBnb for a couple of people. Sharing an apartment or room with others can save money when travel costs are shared. Solo backpackers can also use it when they find buddies on the road. Also, check out the same benefits as mentioned above, if it's possible for this type of housing.
Free Couch Or Land
Everything essential, like finding a place to spend a night, isn't only for money. There can be some housing options for free that can turn out to be the most memorable, adventurous, or just awesome experience. Would it be on someone's couch, backyard, or free land.
Couchsurfing
Couchsurfing is a big community, where locals host travelers from all around the World at their homes for free. Whereas also making new contacts around the Globe has become easier. Locals also want to hear and share stories, meet foreign people like you.
8. Use Couchsurfing to make Contacts With Locals. FREE Couch Comes As A Bonus.
Instead of saving money from housing, Couchsurfing other benefits are more awesome. Getting to know local people, having fun with them, getting some local tips, and touring in their home area. Will be useful to get some additional local budget backpacking tips.
WorkAway
WorkAway is meant for work and travel, where for example farms or families are searching for extra hands. Volunteering cultural exchange. It's a big community with hosts and volunteers.
Read more: WorkAway in Hungary experience.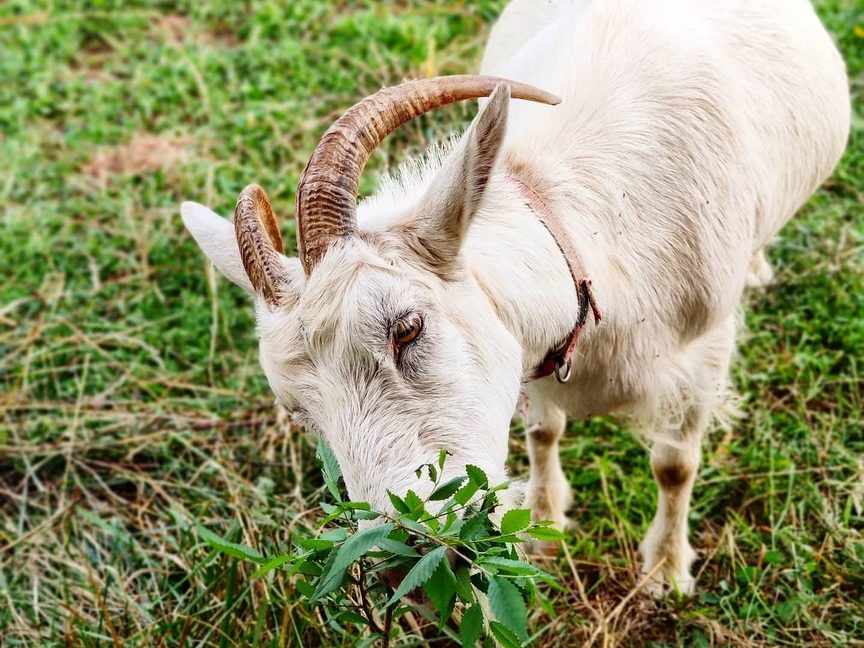 9. Try Luck With WorkAway When Wandering Around Countryside
By location, it will be seen where the closest potential housings. Write a proper request with the introduction of the backpacker, a background story, and why you want to spend a night at their place. Also, offer some housing work for bed and maybe a meal. Would be beneficial, when already having some testimonials from other hosts. It isn't a 100 percent last-minute working option, but worth a try.
10. Ask Sleeping Spot While Hitchhiking.
Being already an adventurous backpacker and using your thumb to get a ride, why not to ask for a couch as well. Getting a good connection and sharing your crazy fun stories can also cause positive effects. Have a roof and hang out with locals.
11. Knocking On Strangers Doors.
If it's late and still has no roof, then there is always another way to find housing. Knocking on stranger doors is for most people out of their comfort zone. But when doing it then starting again with an introduction, sharing a story, and explaining why you need a place to stay, can lead to a free place. Is it on the couch or backyard. There are some good people around the world and it's worth a try for budget backpacking adventures.
12. Using Long-Haul Routes During A Night.
Another way to get two benefits in one. Using transport which operates during the night, like long-haul routes to other countries with bus or train. It's not the comfiest place to sleep, but it's one option to share costs between transport and a sleeping spot.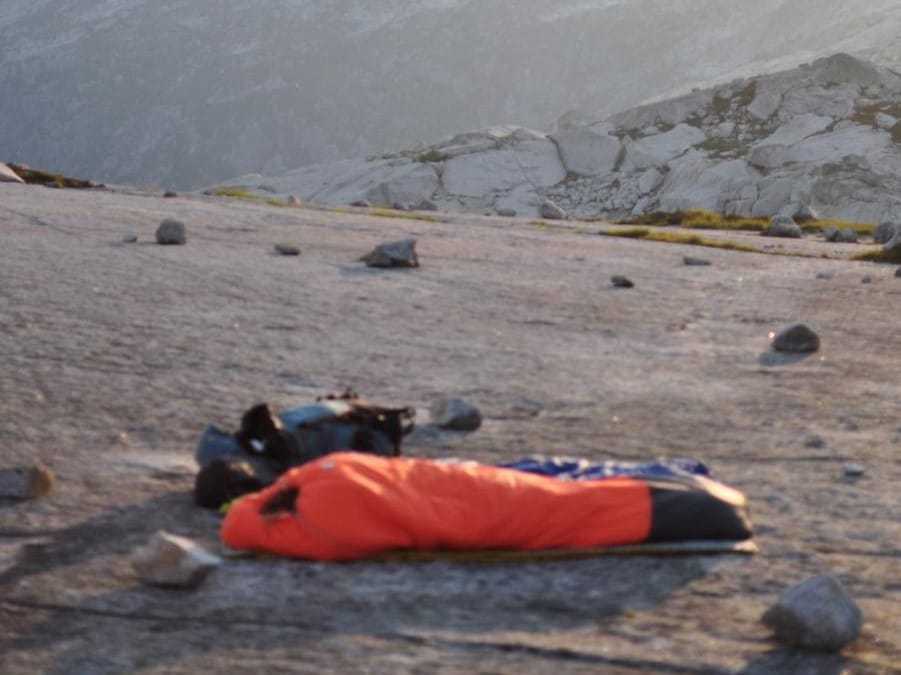 13. Wild Camping Outdoors.
If the backpacking gear includes at least a sleeping bag, then it's impossible to look away from that. Wild camping should be on every backpacker's must to-do list. There are possibilities to spend a night everywhere if it feels convenient. Is it on the beach, near a living area, or just in the woods. It's a kind of different budget backpacking experience.
Transportation on a budget
Backpacking across Europe has many ways. Would it be on the sea, on-air, on the rails, wheels, or on foot. But budget backpacking also means that there is no own transport. Always have to find ways to get around. There are some traditional and again also uncasual alternatives. Let's see how to cut down transportation costs.
14. Using Train Apps To Buy Tickets.
In Europe, it's really convenient to buy tickets online and in some cases, it's reasonable also for travel costs. Long-haul routes usually mean that there are some transfers between trains. Buying tickets separately from each train stop is more expensive than buying all at once from train apps like Omio or Trainline. Besides, it's easier to compare prices (costs can vary greatly depending on the train type and time of departure). In addition there will be less hassle in the train station, without being in the queue to acquire tickets.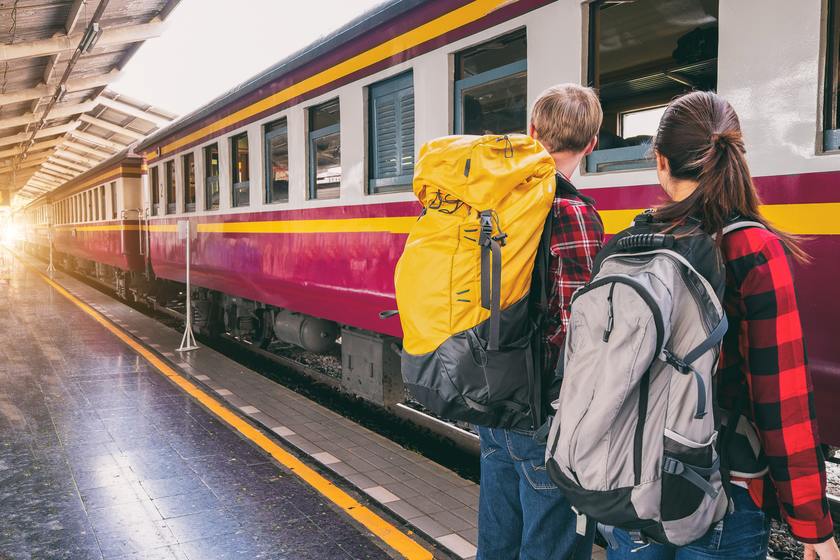 15. Getting Eurail Pass, When Using Trains A Lot.
Europe is well connected with the railway system. For example, it's easy to move around from Amsterdam to Prague and then from Prague to Lisbon with regional trains. Making tons of stops in a way and backpacking around Europe some weeks or months. When that kind of traveling is in mind, then getting a Eurail pass is a no-brainer. Can check out the Eurail prices, to see if it would be ideal for a budget backpacking trip.
16. Use Public Busses.
When there are no railways, using public buses is another cheap way to backpack through Europe. In high touristic areas are operating several bus companies. Some of them are for higher prices and only for tourists. To be a budget backpacker, then using public transport is the only way. Find local bus schedules, routes, and estimated prices on the Rome2Rio app.
17. Using Public Transport When Distances Are Long
It will be helpful in bigger cities to move around faster. Instead of buying single tickets, try a different variation, for example, a 24-hour ticket. It would be a cheaper option when moving around the city with transportation.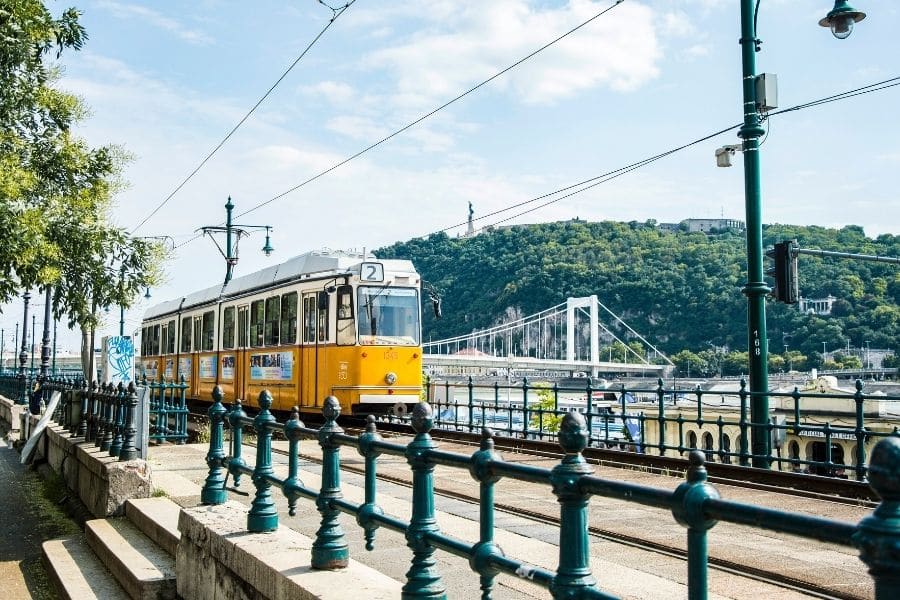 18. Carpooling With Blablacar Or With Other Networks.
Blablacar is an app, where you can have a seat in a stranger's car when the destination matches. The cheapest way to backpack around Europe fast and securely. Be aware that every country can have a similar app for the same reason: in Hungary is Oszkar and in Slovenia Prevoz. When Blablacar is used more internationally, then locally it can have a different network, which operates better inside the exact country.
19. Hitchhiking – As Much As Possible.
Hitchhiking is the number one free transportation option when budget backpacking through Europe. Everybody knows what it is, but not everyone has tried it. Is it out of your comfort zone or you just don't have a good feeling to hop in a stranger's car. But it works well and will move forward faster than walking. Plus meeting new awesome people, who in most cases have also been in the same position as a hitchhiker. Additional travel tips to get a lift next time faster and maybe even a couch to spend a night would not be bad bonuses. Great way to travel around Europe and saves money on backpacker's budget.
Read more: Tips for Hitchhiking in Europe.
20. Instead Of Paid Transportation WALK As Much As Possible.
Being a budget backpacker, already means you will walk a lot more than usual. Day by day it gets easier to walk long distances. Whenever the city breaks, it's possible to avoid paying for public transport. Most of the sightseeing is around the city center. Free walking tours are one of the best options to see the city. Also, when there are some hike trails on the way, it's great to stroll on the tracks to see some nature and other sides of the country.
21. Some Cities Are Renting City Bikes For Free Or For Small Fee
It's only usable in cities with a high cycling culture, like Vienna and Ljubljana. There are different bicycle stations. With an app, you can unlock one bike and return it to another station in one hour. After that, you can rent another one. Some cities are green and offer that for free, or it's for a minimal fee. When walking ranges are too long, city bikes can be leg savers.
Food on a budget
It's possible to have a great budget backpacking trip without proper accommodation or transport, but feeling hungry isn't rational or healthy. So it's almost impossible to put zero down to food costs in the backpacking budget plan. It doesn't mean that there are not considerable ways to spend less. As with previous, there are some ideas where and how to cut down the expenses.
22. Have A Food Experience Where Locals Eat.
When tasting local food is a must then restaurants are the most basic place to have that experience. To keep an eye on travel costs, then it takes a bit more time and research. First thing you need to know is to look away from high touristic places and the city center. Anywhere where in the menu is written tourist or it's also in English, then the high probability is that there are some percentages added to actual prices. Restaurants that are away from "tourist areas" haven't dropped their quality and you can also have an amazing taste experience.
23. Get Something Fast And Cheap From The Street Food Section.
Street food is known most as junk food. Mostly yes, but it's getting increasingly popular to offer something healthy from the streets, like vegan street food or anything else that includes healthy ingredients. Some places have local traditional street foods, which every foodie loves to try. For example, in Budapest, you will get langos for 2 to 3 euros and in Naples pizza for 4 euros.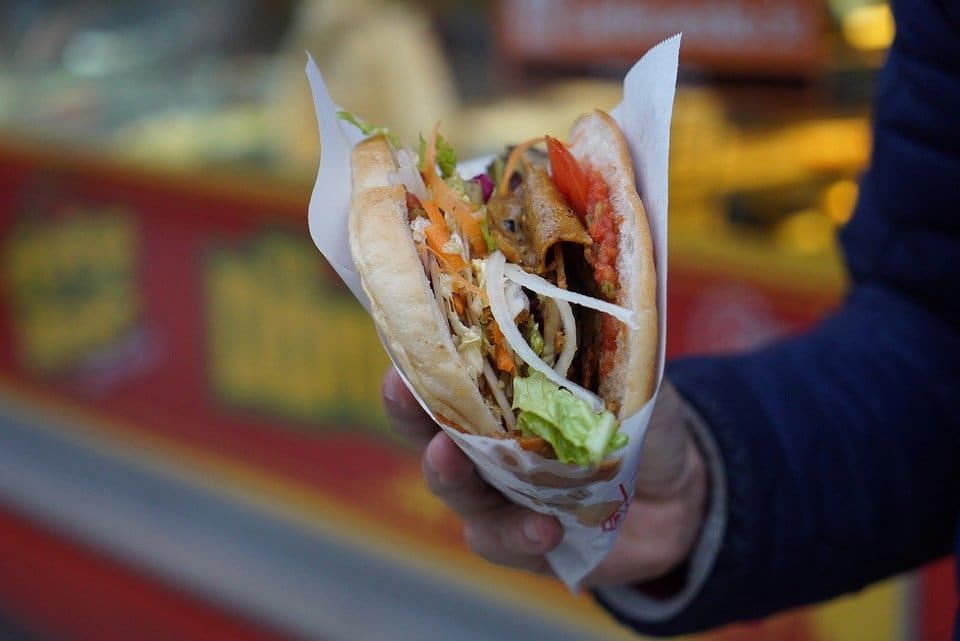 24. Picnic Anywhere.
It's always cheaper to buy stuff from supermarkets and eat it somewhere outside. Quick snacks, pastries, drinks, or whatever there is found. It's not the greatest food experience, but you have to do it to save money in the long term for the budget backpacking plan.
25. Buy Food Supplies In Advance.
The lesser to go supermarkets, the better is for the wallet in the long term. Small everyday spendings in grocery stores can start an unstoppable snowball. It's another habit that leads to bigger expenses. Whenever going shopping, there will be some emotional buying, what it's not needed. The small extra expenses will be seen in the long term.
26. Buy Drinks From Supermarkets.
When having drinks is inevitable, then it's reasonable at least to get the first round from the shop. Having a beer, vine, or anything else in bars, is logically many times more expensive everywhere. Choosing bars with happy hours and taking exact cash with you (as much there is a willingness to spend) during a night are also a great tip for backpacking Europe to not make a hole in the budget.
27. Having Supermarket Discount Cards.
In Europe, there are several grocery chains like Lidl, Spar, Target, or anything else. With cards, you can have some discounts and save money. Doing a new card is usually free. Just need to ask it from the cashier or in the information table.
28. Shopping In Cheap Food Stores.
Famous grocery chains in Europe like Lidl, Eurospin, Aldi. These will be best friends for hungry budget backpackers. It doesn't mean that the quality has dropped, it's just a grocery store with smaller prices.
29. Cook On Your Own.
Number one budget backpacking tip in the food section. Using for example hostel kitchen equipment or when being in the wild then your own cooking items for warm and healthy meals. Cheaper in total than buying separate food for a picnic. Fills a hungry backpacker's stomach and it's recommended for health to have one warm meal per day.
30. Have A Refillable Water Bottle Instead Buying A New One Every day.
A good move for the backpacking budget and also the environment. There will be plenty of water tanks in the city where it can be refilled with fresh drinkable water. There will be signs if it isn't drinkable. Also in cafes, hostels, or anywhere bathrooms can be filled. But just in case, ask if it's safe to drink it.
31. Pack Some Snacks When Moving Around.
Everybody knows that surrendering to emotional purchases is easier with an empty stomach. Spending the whole day outside, walking around and exploring the area. There will be some point when your belly starts screaming for food. Easy to give up temptations and get that lunch from a restaurant. It can be avoided when having some snacks with you and then making rational decisions.
32. Share Meal, Share Costs.
Sharing is caring and also cheaper when the travel costs are shared. For example, cooking a bigger meal in a hostel for many people and then cutting costs down. It will be a huge money saving. When solo backpacking, then there will be some people in the hostel, who would be down to cook and save money together.
Taking All Together
Getting down these three main expenses, accommodation, transport, and food, will be a great success. As mentioned, everyone isn't ready to go on with extreme traveling (reading cents). But it's already a win when there are savings in some areas when backpacking through Europe. Making indulgences can also lead to a more adventurous journey with unbelievable memories. Determine your backpacking style, calculate backpacking Europe cost to make a budget plan accordingly, and hit the road! Read more about backpacking:
---
PIN IT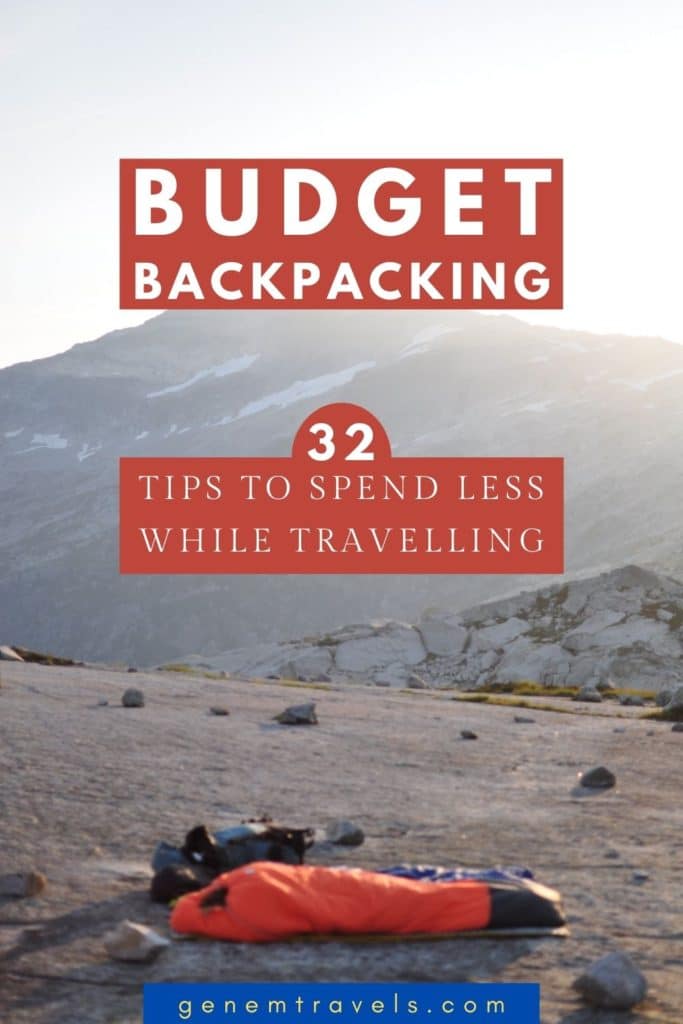 ---
Recent Posts About Backpacking: