Slovenia's capital is located in such a convenient place. From there you have so many options to go either direction to explore the country. The capital Ljubljana isn't the most desired destination, but it's more visited due to the outdoors because nature in Slovenia is unique and extremely beautiful. Within one hour from the capital, it's possible to see waterfalls, mountains, crystal clear lakes, rivers, and seaside. Small country, but so many things to do in Slovenia. Let's find out some ideas on where to plan your day trips from Ljubljana.
Read more: Travel Guides about Slovenia and Ljubljana
BLED
Bled is one of the most popular and visited places in Slovenia. It's 54 km from the capital and takes around an hour to reach there. Some people know Slovenia by the picturesque lake and have it on their bucket list. Because it looks magical in the pictures, but even more spectacular when seeing it with your own eyes.
1. Lake Bled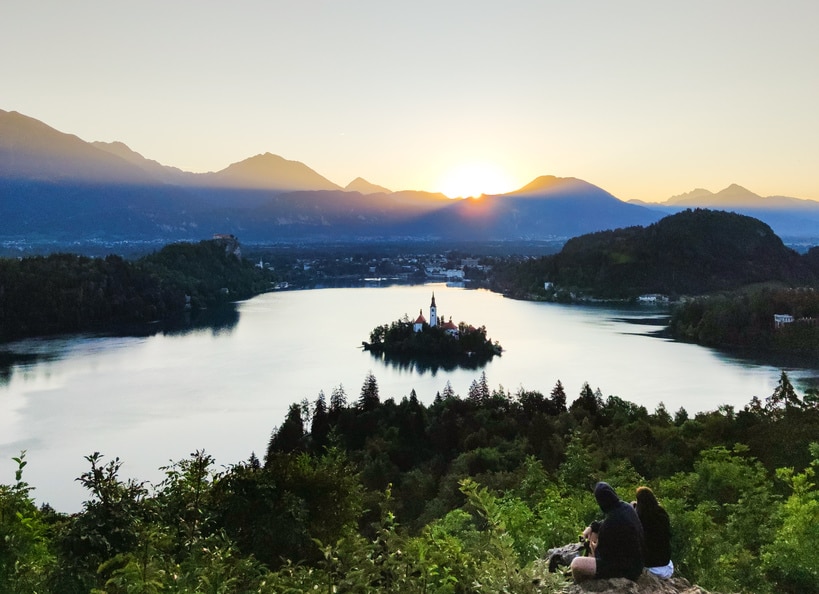 Lake Bled is a popular place for a day trip from Ljubljana. It's quoted as one of the most magical spots in the World in many lists. What makes it so special? Starting with the lake itself. Crystal clear and greenish water. Over there it's prohibited to drive with motorboats. Picturesque surroundings by Julian Alps mountains. In the middle of the lake Bled Island. When walking around the lake, you understand why it's such a praised spot.
Things to do in Bled?
Take a little hike to see Lake Bled from above. The most popular viewpoint to Lake Bled is Ojstrica. From there you have panoramic views of the lake, island, and surrounding mountains. The best time to go there is right before sunrise.
Visit Bled island with a wooden boat ride pletna. One of the top attractions in Bled. Island has a couple of buildings, but the most prominent one is a 52-meter tall Lake Bled Church of the Assumption.
Visit Lake Bled Castle. It's located on the hill, 130 meters above from lake, right next to Lake Bled. It´ś the oldest castle in Slovenia, which has been there for over a thousand years.
Have a dip in Lake Bled. Swimming in Lake Bled isn't the warmest thing to do, but it's so nice to swim in that cooling and clear water.
Lake Bled is the main place to visit when planning a day trip from Ljubljana.
2. Vintgar Gorge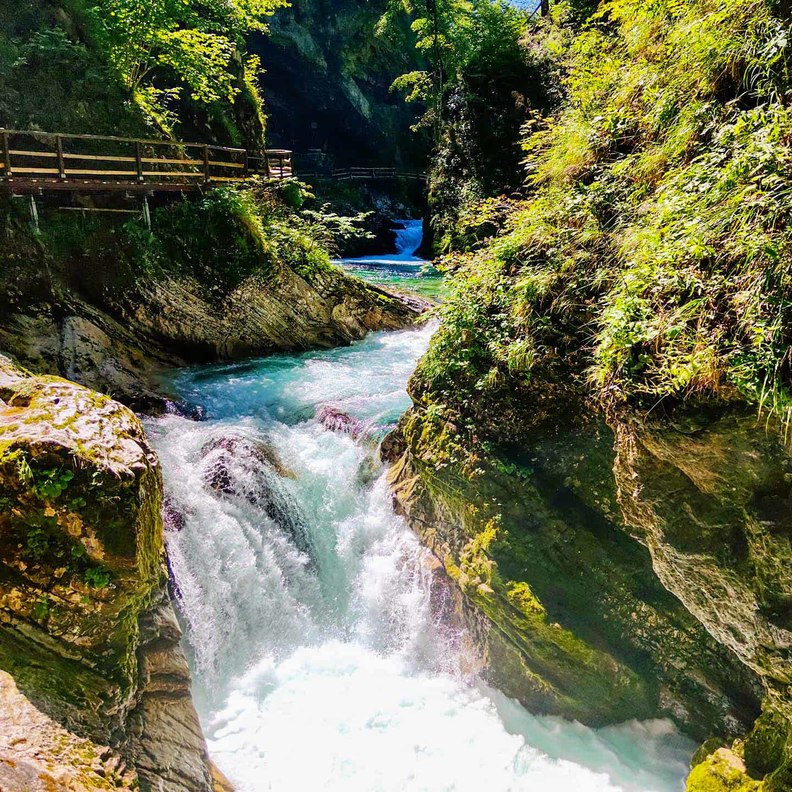 Vintgar Gorge is near to Lake Bled and can be connected when doing a day trip from Ljubljana to see Bled. It's about 5 km from centrum. A 1.6 km long walking trail winds along the mountain river and the entrance fee is 10 euros for adults. Relaxing walk next to the gorge where you will see a crystal clear mountain river, some smaller falls, and at the end of the trail Waterfall Šum. It's a one-way trail and unfortunately, it's not possible to go back the same route. There goes another trail to the starting point surpassing the beautiful village. Another option is to use public transport to go back to the starting point or Bled.
BOHINJ
Bohinj is another place with a beautiful lake and picturesque surrounding nature. It's also known as Bohinj valley which is the starting point for many hikes and trekking trails. A dream spot for adventurous travelers. It's about 80 km to do a day trip from Ljubljana to Bohinj. A road from the capital to Bohinj surpasses Bled also, so it would be ideal to connect these two hot spots into a day.
3. Lake Bohinj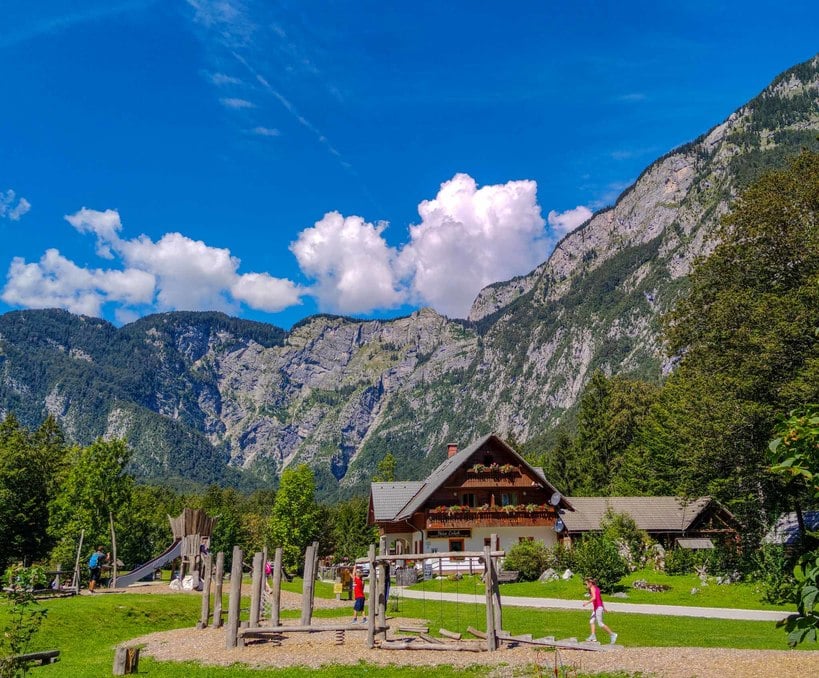 Largest natural lake in Slovenia. Lake Bohinj is 526 meters above sea level and like Lake Bled it's crystal clear due to mountain rivers and Karst springs. Surrounded by almost 360 degrees by the Julian Alps. What to do in Bohinj? Swimming, kayaking, boat trips or diving in the lake, and hiking in Julian Alps mountains.
4. Savica waterfall
Slovenia is blessed by surprise with several waterfalls and Savica is one of the most visited nature destinations in that country. It's on the other side of Bohinj lake, near Ukanc. Magnificent A shape waterfall is 78 meters high and will be reached from the hiking trail. Savica waterfall hike trail starts from Koča pri Savici hut and takes about 30 minutes one way. Keep in mind that there is also a small entrance fee.
5. Seven Lakes Valley
As already mentioned then Bohinj valley is the starting point for many hike trails and the route to Seven Lakes Triglav is the most magnificent. The track also starts from Koča pri Savici hut without any entrance fee. In total it takes about 3-4 hours to reach the starting hut. The first part of the trail is steep and a bit challenging, but nothing dangerous. After a two-hour hike, you will see Black Lake (Črno jezero), which stands 1200 meters above sea level.
Continuing the hike another one to two hours on a much less challenging track, to reach another lake area, which is called Seven Lakes Triglav. These lakes are 1700 meters above sea level. It's also a valley with surrounding mountains. It's possible to fill your belly with warm food and drinks in Triglav lakes hut. Can also continue trekking along marked trails to other huts. Hiking in Triglav National Park is a must for the best day trips.
PERICNIK & TRIGLAV AREA
The Triglav area is something for real mountain lovers. Many hiking trails around the biggest mountains in Slovenian Julian Alps. Also, there is no shortage of waterfalls, mountain rivers, and spectacular landscape views. Mojstrana, which is the starting point to go either to Pericnik Waterfall or Triglav is about 72 km away as a day trip from Ljubljana.
6. Peričnik Waterfall
Peričnik Waterfall is one of the biggest waterfalls by volume in Slovenia with a 52-meter downfall. It's reachable from Mojstrana village where the one-way road takes to the mountains and on the way is also Peričnik Waterfall. From the road and hut, it's a relatively small hike to the first waterfall, about 10 minutes. The waterfall is unique, due to the ability to walk behind it. Also when climbing more up from trails, then there will be another smaller waterfall with a height of 16 meters. It's also possible to walk behind a smaller waterfall. As Slap Pericnik is a unique waterfall I would highly consider it when planning a day trip from Ljubljana.
7. Triglav and surrounding mountains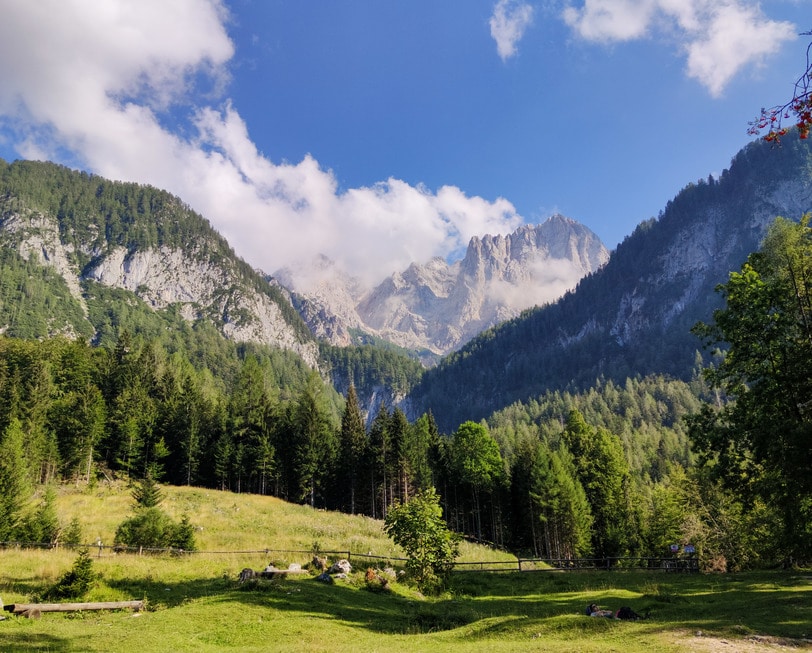 The Slovenia Triglav area is mountainous with several peaks to conquer. The higest peak in Slovenia is Mount Triglav (2864 m). There is a saying in the country, that to become a real Slovenian you have to conquer Triglav at least once in your lifetime. It's not just a hike, there are some climbing parts and special hiking equipment is needed. Also when not being an expert in mountain climbing, then it's better to have someone, who has done that already. Climbing to Triglav takes the whole day. Of course, there are several and easier options, no need to conquer the highest mountain, if not being a hiking enthusiast.
KRANJSKA GORA
Kranjska Gora is the main place to keep in mind when wanting to have ski holidays in Slovenia. Because it's a mountainous area with many ski resorts. Also, both Italy and Austria borders are just some kilometers apart. A day trip from Ljubljana to Kranjska Gora takes about 85 km.
8. Kranjska Gora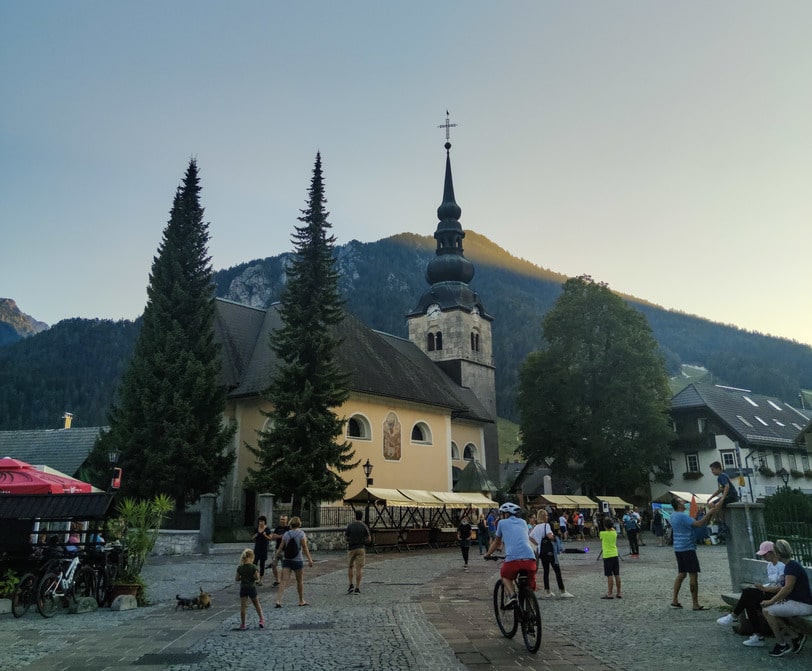 As already mentioned then Kranjska Gora town is more known as a winter sports town. But it's a place in Slovenia to visit all year around. It's a small mountain village with magnificent views of surrounding mountains and fresh mountain air. Around that, there are many places to see and activities to do. A great place to see a different life in Slovenia. A bit touristy, but a nice vibe around the small town.
9. Lake Jasna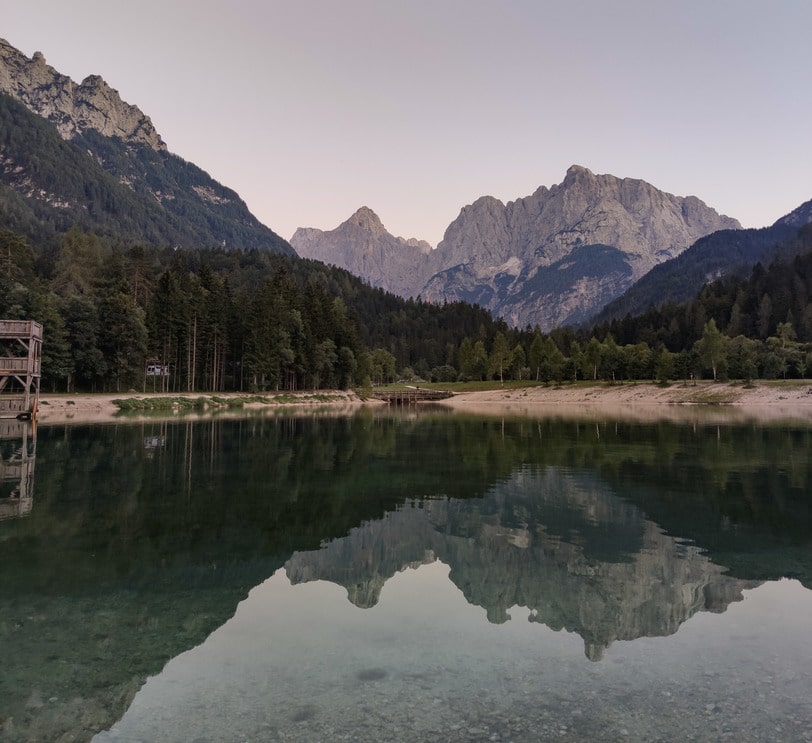 Lake Jasna is right next to the Kranjska Gora, just 2 km away. A great place to just walk around, enjoy the views of the Julian Alps, or swimming in that crystal clear lake. There is also a symbolic statue next to the lake, Zlatorog (golden horn). A legendary chamois is there as a guard of the Lake Jasna. A place to take a picture with, for the memories from Lake Jasna.
10. Martuljek Falls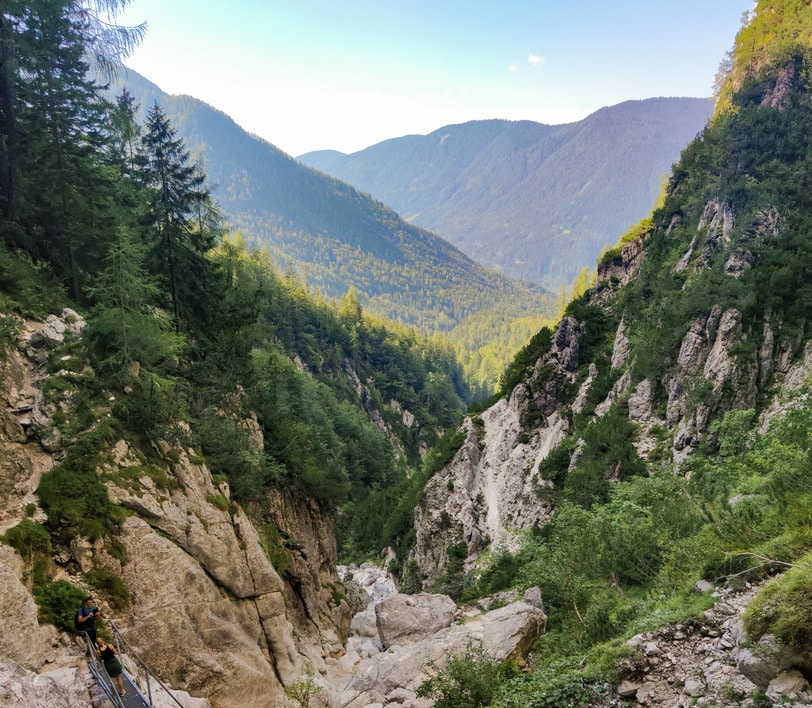 Again there is no shortage of magnificent waterfalls in Slovenia. Just 5 km away from Kranjska Gora with a trail to waterfalls. In the beginning, there is a hiking track, which winds along a clear Martuljek river with mountains on each side. A scenic walk reaches the Brunarica Pri Ingotu hut, where there are several trail options to continue the hike. One of them is a hike to Martuljek Falls, it's an average stroll and will be done by every level of hiker. A beautiful Martuljek Fall and views to the valley, which is more pleasing. The hike in total takes about 2 hours.
PLANICA
Planica is just 8 km away from Kranjska Gora. When Kranjska Gora is a place for winter sports, then Planica is an even more special place in Slovenian past, present, and future in winter sports. When doing Ljubljana day trips, then Planica is 92 km away from the capital.
11. Planica
Planica is a place where new superstars in sky jumping are born. There are several sky jumping platforms and even in 1933, there were the biggest jumping hills in the World. The first-ever sky jump over 100 meters in 1936 was also done there. There is training for sky jumping all over the year, even in summer. The highest ski flying hill is closed for training during the off-season (when there is no snow), but then there is a zip line for adventurous visitors.
12. Zelenci Nature Reserve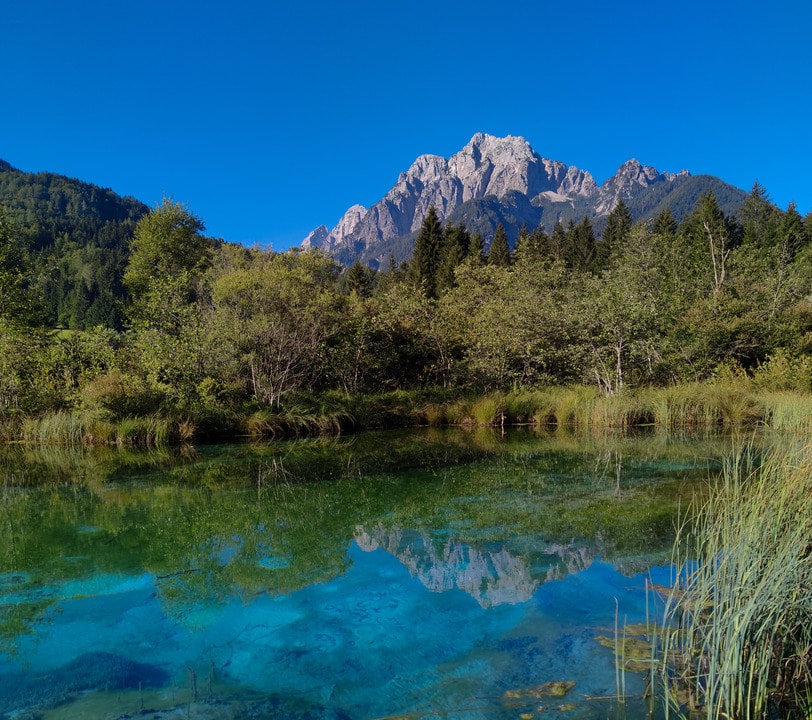 Between Planica and Kranjska Gora is Zelenci Nature Reserve. A quick walk to Zelenci starts from Parkirišče. It's famous for emerald green Zelenci lake. The name comes from the lake color. Zelen in Slovenian means green. Another fun fact about the lake is that water temperature stays constantly all year around 6 degrees. A magical place to do a quick stop when planning day trips from Ljubljana.
PREDJAMA
Predjama is known for its unique historical castle and more spectacular close-by caves. It's about 63 km away from the capital and should be taken into account when planning Slovenia day trips.
13. Predjama Castle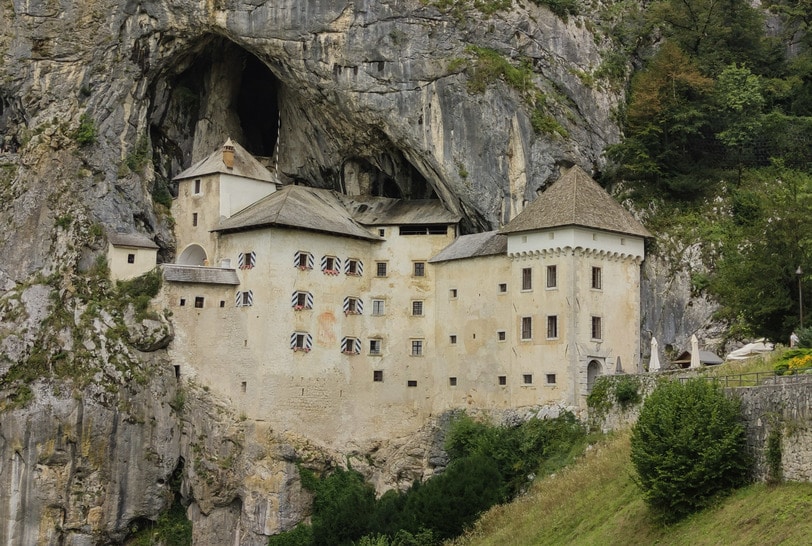 Even when not being a fan of castles or history, then it should be visited when wandering around the countryside. It's not a random medieval castle, but it's the World's biggest castle in a cave. Unique cave castle was built over 800 years ago and under the castle lies several secret tunnels, which are connected with Postojna caves. One of the largest underground caves are 9 km away from the castle. These defending abilities back in the days were on the highest levels.
14. Postojna Caves
As already mentioned then another remarkable spot in that country is just 9 km away from Predjama Castle. 24 km long karst cave system, world's first railway in an underground cave, home for rare olms and astonishing cave formations. Postojna Cave indeed another wonder in Slovenia. One of the hotspots in Slovenia to do Ljubljana day trips.
SLOVENIA COASTLINE
Slovenia covers only 46 km of Adriatic coastline and it's the only place for a sea in that small country. Next to the Adriatic Sea are several small towns and the biggest port Koper. From there it's possible to get that Mediterranean seaside feeling with the only Slovenia beaches.
15. Piran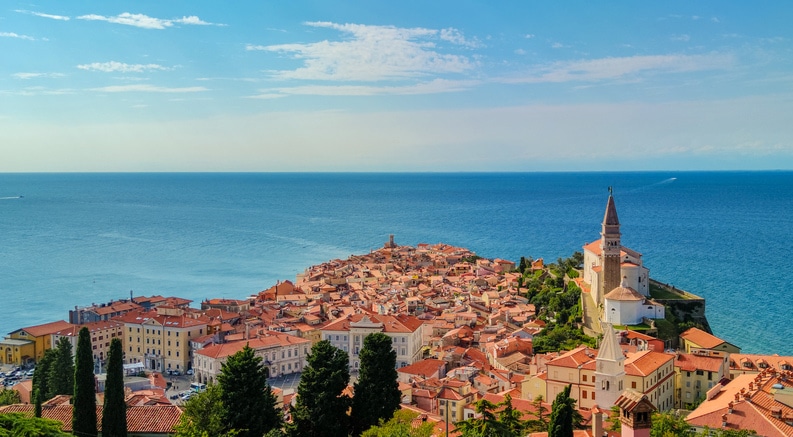 As mentioned, a small coastline has been used well with several towns and Piran is the pearl of that area. It's about 120 km away from the capital, but definitely, a place to spend a day trip from Ljubljana. Town of Piran is a great place to just relax, doing day tours around the old town, seeking Piran red-bricked roofs from the viewpoint, or having some cocktails next to the sea. When being around there, then if you have time, it's worth visiting other Slovenia coastal towns like Koper and Izola.
Conclusion
It seems that Slovenia has a bit of everything. Beautiful capital, high mountains, waterfalls, magical lakes, historical landmarks, and just a bit of seaside. Many beautiful places in Slovenia. Doesn't matter when going there with family, spouse, friends, or alone, something will be found on day trips from Ljubljana for every traveler's needs. Pack your bags and visit Slovenia, one of the best hidden gems in Europe.
---
Travel Resources
Traveling In Slovenia:
Find A Place To Stay:
Save Money With Travel Cards:
Have A Trusted Travel Insurance:
---
PIN IT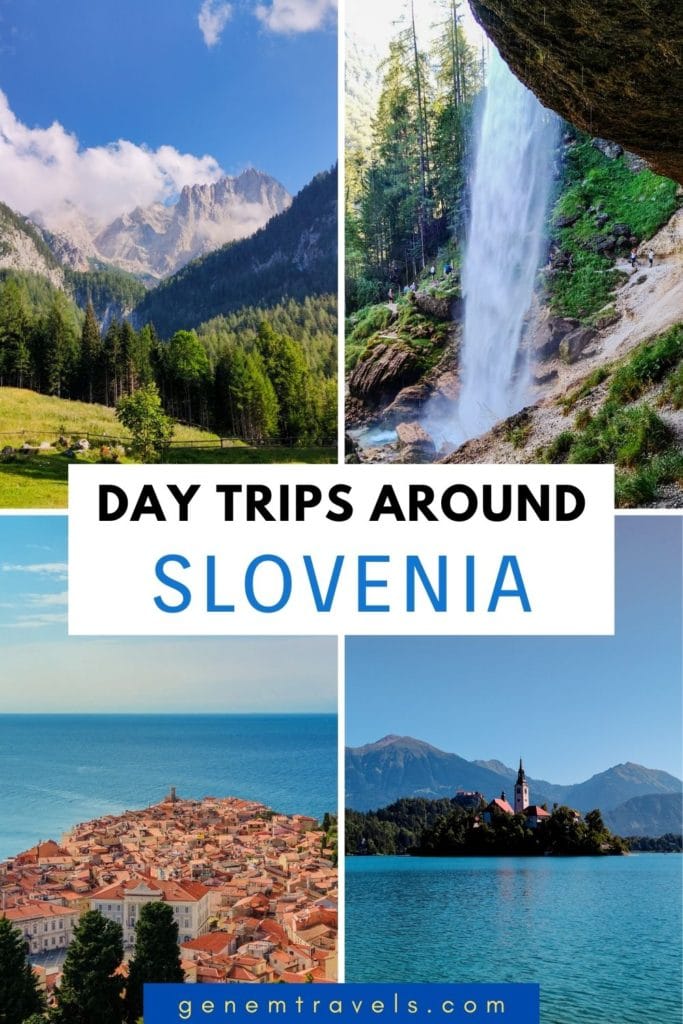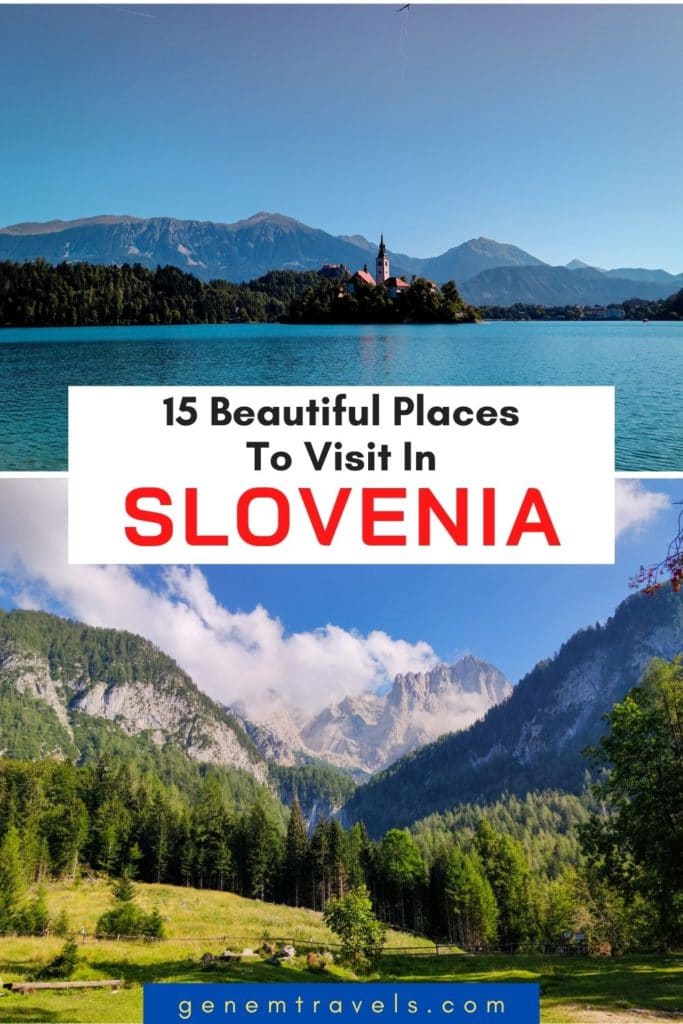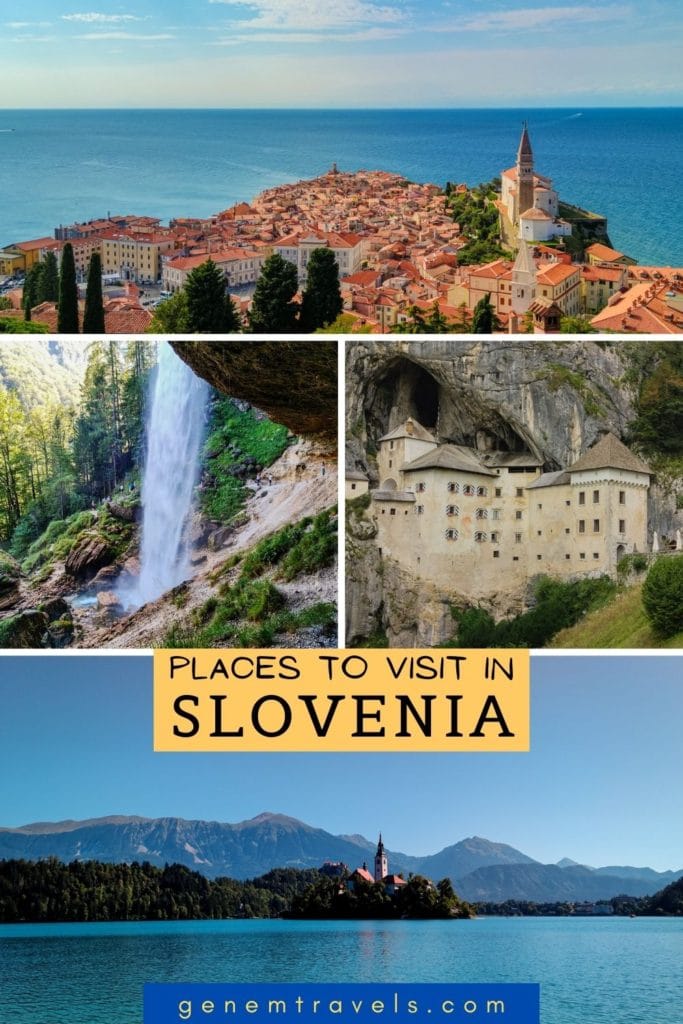 ---
Recent posts about Slovenia: