Car rental is a popular service in countries where tourism is well-developed. Europeans and Americans rarely ask, "Is it worth renting a car for a road trip?". Renting a vehicle for a trip around the neighborhood, to another city or even a country does not cause any problems or inconvenience.
However many could still be afraid and are not dare enough to rent a car. Some are unfamiliar with the procedures and fear a big responsibility for someone else's car. But today, all rental companies insure their vehicles, making car renting as simple as possible.
Secondly, many people think that car rental is costly. This is also not true. Some services rent out their cars at different price ranges, and traveling with several people generally becomes as cheap as possible. You can even easily rent cars in UAE at an affordable price.
Saving
One of the main advantages is savings on car maintenance during the trip. At the rental, you get a fully serviceable car that has passed MOT. Also, you can always replace the car in case of a breakdown.
Often you have to use taxi services while traveling – car rental will help you avoid this cost item, especially if you are traveling in a large company.
Renting a car for a road trip can be cheaper than public transport, especially if you're not traveling alone. Also, car rental services will help you fill out and process all the necessary documents; sometimes, they will provide your car to the place you want. So, renting a car could save a lot of money and time.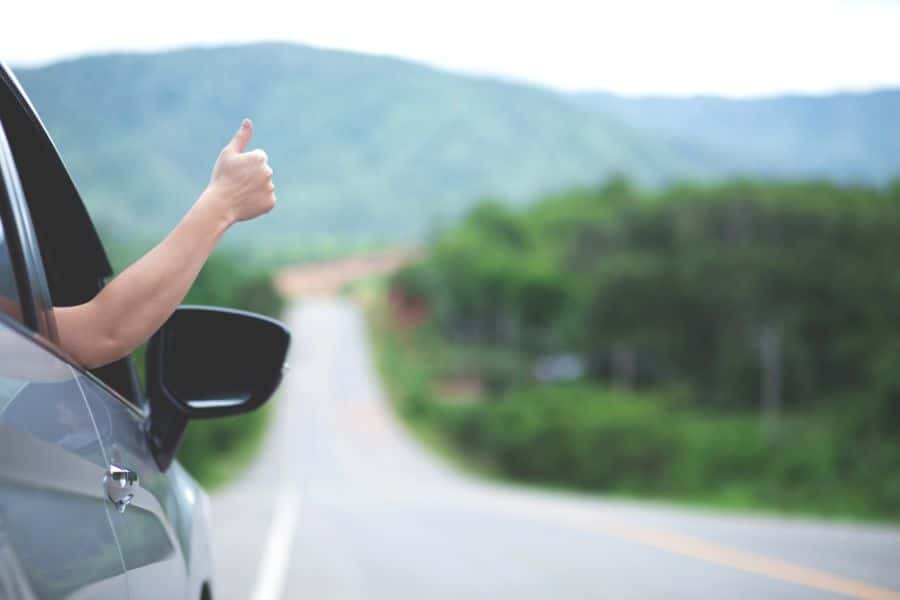 Possibility of choice
Choosing a car for the type of trip and the number of people is an option that will help you save a lot on your budget and at the same time make your trip as comfortable as possible.
It makes no sense to drive an SUV on good roads for short distances or a company of 2-3 people. It is much more profitable to rent a budget car. On the other hand, if you plan a long trip, for example, in the mountains, you will not do without a roomy vehicle with good suspension.
Renting a small electric car for a road trip is the best choice if your trip is limited to moving around the city and sightseeing.
Car rental is the best option to make your trip comfortable. And it is also a kind of "test drive" for those considering buying their car.
Simple checkout process
You do not need to make much effort to order a car for a trip. You can book a car for a specific date online without being distracted from important matters.
Freedom of movement and high mobility
This point is most important for those travelers who do not have a car. Car rental will allow you to move along the route at any convenient time. You will not be dependent on public transport schedules or tour groups.
Admire the views, and visit unusual places without being tied to train schedules, weather, or other factors.
Special atmosphere
Traveling by car is a special kind of pleasure. Just imagine: you are driving next to your loved one, family, or friends. You are not in a hurry and enjoy the road.
Ahead – new experiences, and at hand – everything you need. Using the rental service at least once for such an atmospheric trip is worth it.
Conclusion
Renting a car for a road trip is often much cheaper than driving your car from far away. And freedom of movement will allow you to open new horizons of travel. If you get a taste of traveling with a rental car, you will never want to go back from that.