Spain is one of the world's most popular tourist destinations thanks to its gorgeous beaches, incredible mountain ranges and beautiful weather. It's a fantastic destination for a long, relaxing holiday, but it's also brilliant for short city breaks when you want a change of scenery and to soak up some culture. If you're looking for a quick European getaway, here are three ideas for a long weekend in Spain.
1. Soak up art and culture in Barcelona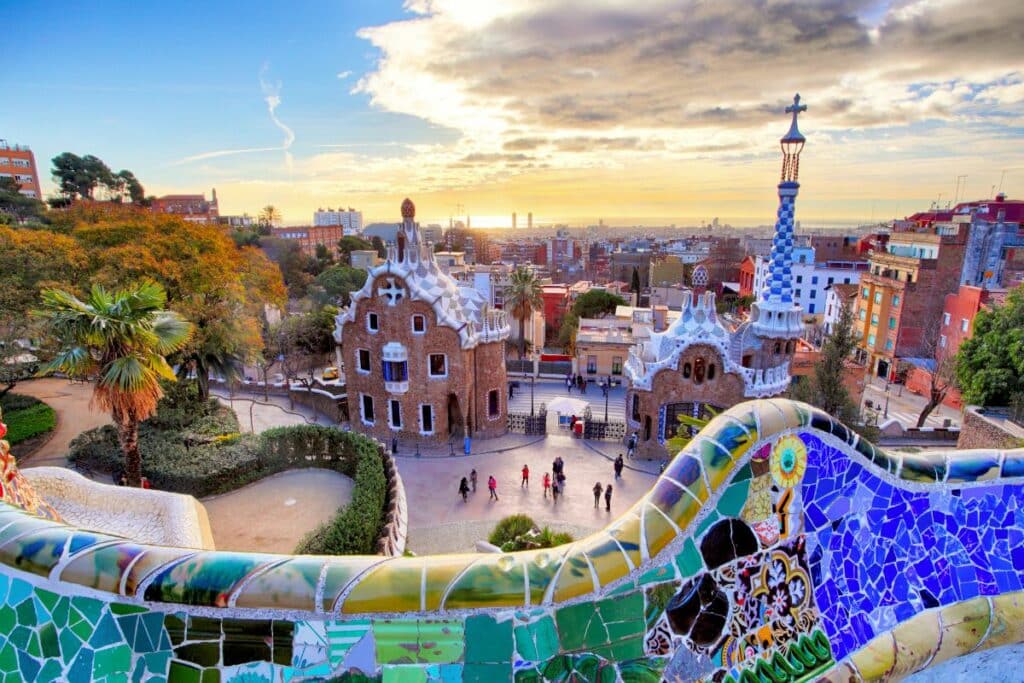 Barcelona is one of Spain's most popular cities for those who are looking for exquisite art, architecture and culture. Famous for its Art Nouveau architecture, the city is home to the Basilica of La Sagrada Familia, an unfinished church temple designed by renowned architect Antoni Gaudí.
If you love art, you can explore the Picasso Museum, the Barcelona Museum of Contemporary Art, and the National Art Museum of Catalonia. Four days in Barcelona would be enough to see the city.
Foodies will be thrilled with the range of restaurants in the city which take inspiration from global cuisine, but be sure to sample some authentic Catalonian dishes to get a true taste of Barcelona.
The city is also recommended for its exciting nightlife to enjoy with its assortment of chic cocktail bars and thriving clubs – great for a weekend getaway!
Where to stay in Barcelona: Mayerling Abamita Apartments.
2. Lounge on the beach in Malaga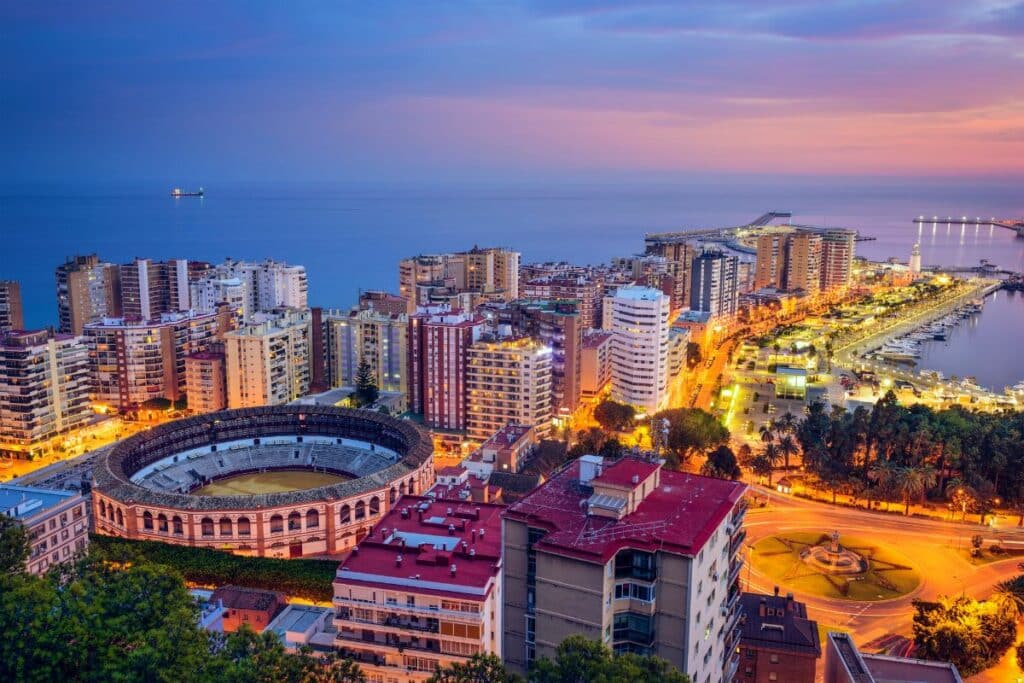 Malaga, on the Andalusian coastline, is known for its extensive beaches which makes it a great spot for a long, lazy weekend where you can soak up the sun. As one of the oldest cities in Spain, Malaga has plenty of historic spots to explore for those who also want to see some sights.
History buffs will want to check out the incredible Roman Amphitheater which was hidden underground until the 1950s, and the Alcazaba Fortress which dates back to the 11th century.
Aesthetes will enjoy walking around the Soho art district to see incredible street art and discover no end of galleries and art spaces. For those who love to party, Malaga is well known for its nightlife and you'll find plenty of bustling bars and clubs for night-long dancing.
Where to stay in Malaga: Madeinterranea Suites.
3. Experience traditional Spain in Seville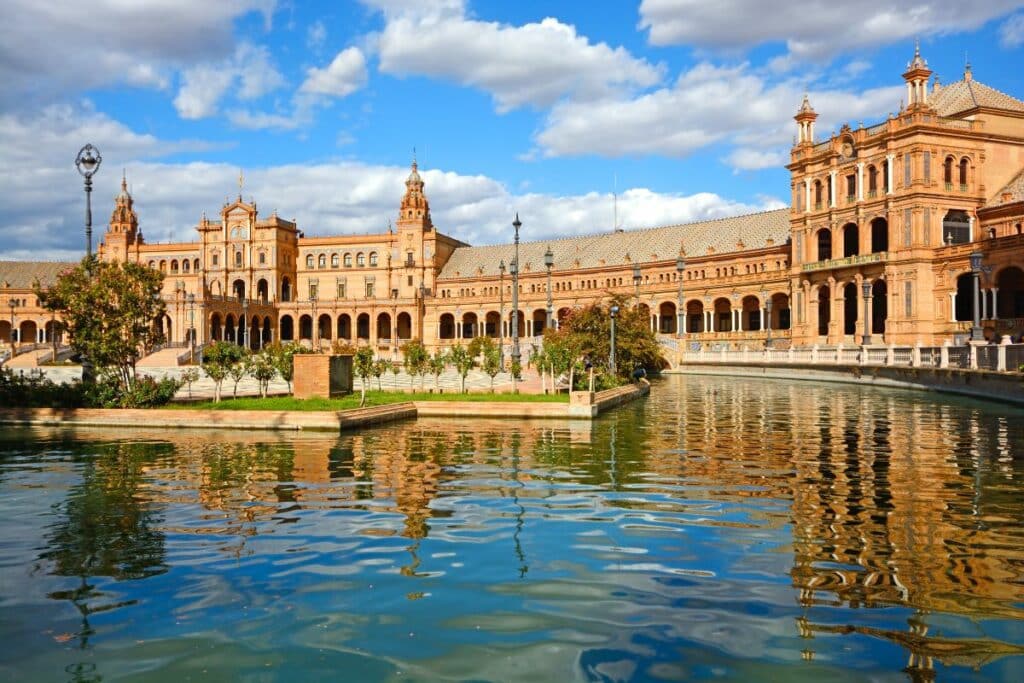 Seville is one of Spain's most beautiful and luxurious cities, known for grand buildings and monuments, extraordinary parks and gardens, and incredible food. If you want a taste of traditional Spain, you'll find it in Seville's old town where tapas bars serve delicious small plates to accompany ice-cold beers.
In 3 days in Seville, you can also experience authentic flamenco dancing, especially if you visit during The Biennial, a flamenco festival that takes place every two years in September.
As for architecture, there are three buildings you can't miss during a weekend-long visit – The Real Alcazar, the Giralda and the Cathedral. This set of buildings is a UNESCO World Heritage Site due to its heritage and artistic impact.
Where to stay in Seville: Boutique Puerta Real.
4. Discover the picturesque Andalusian town of Ronda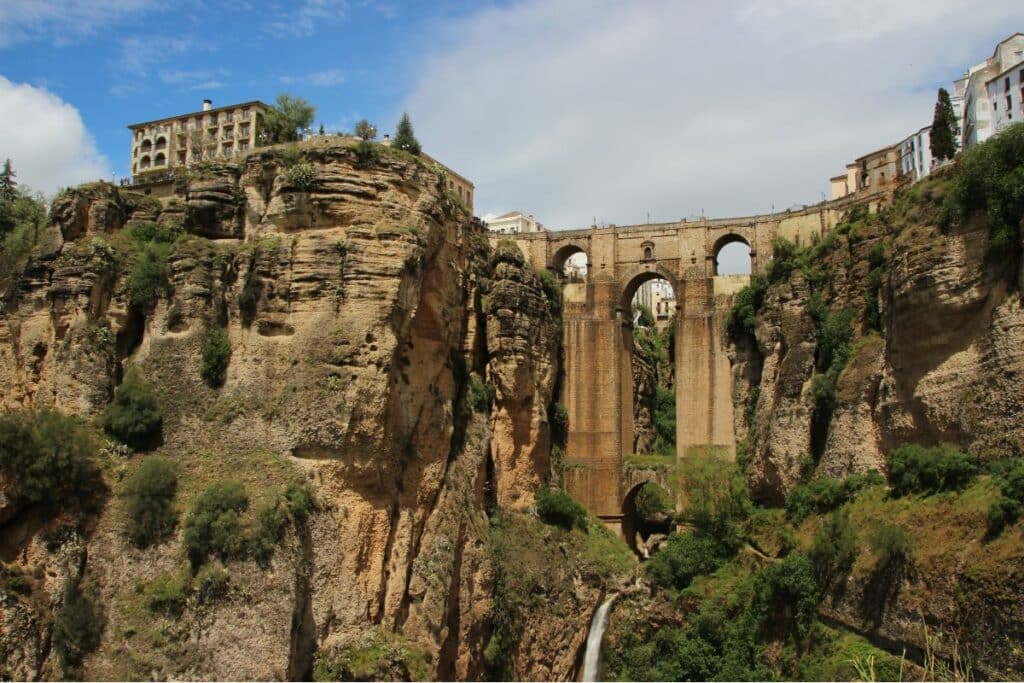 Ronda, nestled in the stunning Serrania de Ronda mountains, is a charming Andalusian town that makes for a perfect weekend getaway in Spain. Its breathtaking views of the countryside, rich history, and culture make it a must-visit destination.
The Puente Nuevo, a bridge spanning a deep gorge, and the historic old town are some of the top attractions. For those who love the outdoors, Ronda is an excellent base for hiking and exploring the surrounding countryside. The town is also known for its excellent food and wine, where visitors can sample the local cuisine and wines in one of the many restaurants and cafes.
Overall, Ronda is a beautiful historic town offering various activities for a perfect weekend in Spain.
Where to stay in Ronda: Boabdil Guesthouse.
5. Modern and traditional charms of Valencia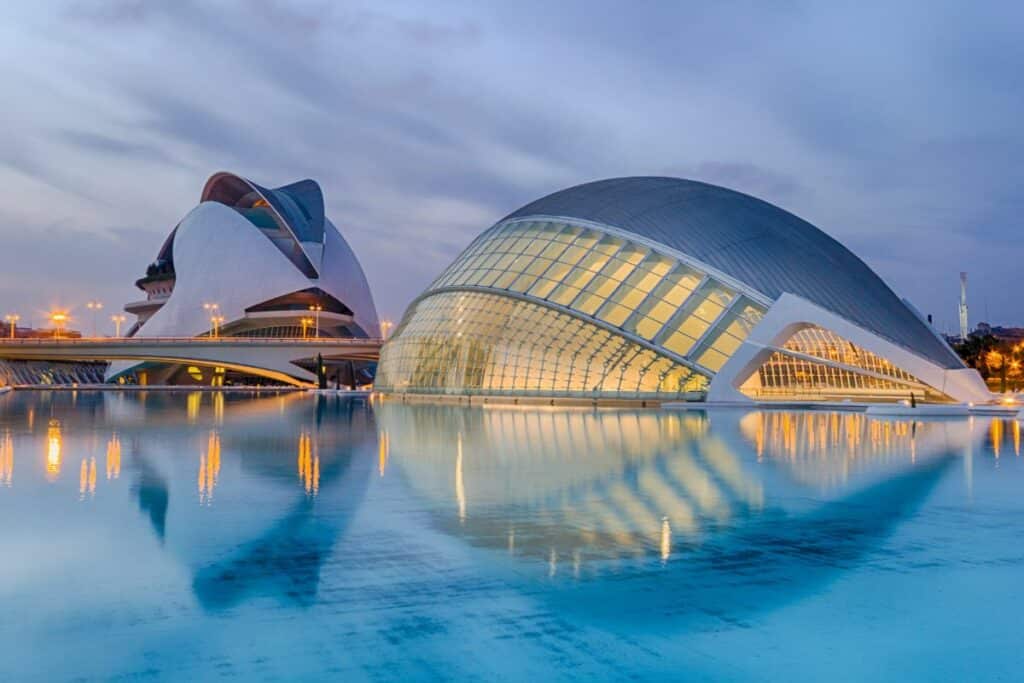 Valencia is an exciting and dynamic city located on the east coast of Spain, making it an ideal destination for a weekend getaway.
The city boasts a blend of modern and traditional attractions, making it a unique and diverse destination. Visitors can explore the futuristic buildings of the City of Arts and Sciences, or stroll through the charming old town full of historic buildings and lively squares.
Valencia also has several beautiful beaches that are perfect for a day trip or a relaxing afternoon. One of the highlights of a visit to Valencia is the local cuisine, with dishes like paella, fideuà, and horchata being must-tries.
The Central Market is also a great place to sample fresh produce and local specialties. Valencia is a vibrant and exciting city that offers a perfect weekend escape in Spain.
Where to stay in Valencia: ABCyou Bed&Breakfast.
6. Try some local cuisine in Madrid
Madrid is an excellent destination for a long weekend in Spain. With its rich history, cultural attractions, and lively atmosphere, the city offers plenty of activities to keep you entertained during your stay. Whether you want to admire world-class art, explore charming neighborhoods, or relax in beautiful parks, Madrid has something for everyone.
Some of the top things to do include visiting the art museums, such as the Prado Museum and the Reina Sofia Museum, touring the Royal Palace, strolling through the old city, and trying delicious traditional dishes like cocido madrileño and churros con chocolate.
Overall, Madrid is a great choice for a long weekend in Spain, providing an exciting and diverse experience that will leave you wanting to come back for more.
Where to stay in Madrid: Room Mate Macarena – Gran Vía.
7. Discover the cultural riches of Granada
Granada is a stunning and culturally rich city in southern Spain that offers visitors a unique and memorable experience. The most famous attraction is undoubtedly the Alhambra Palace, a magnificent complex of palaces and gardens that showcases Islamic art and architecture.
However, there is so much more to explore in Granada, including the charming old quarter of Albaicín, the historic cave dwellings of Sacromonte, and the impressive Cathedral of Granada.
Visitors can also enjoy Granada's free tapas culture, which allows you to sample a variety of delicious small plates with your drinks.
Additionally, Granada is the birthplace of flamenco, and there are many venues throughout the city where you can see live performances of this traditional Andalusian dance.
Overall, Granada is a must-visit destination for anyone interested in history, culture, and the arts, and it offers a truly unique and authentic experience in Spain.
Where to stay in Granada: Hotel Granada Center.
8. Experience the Basque culture in San Sebastian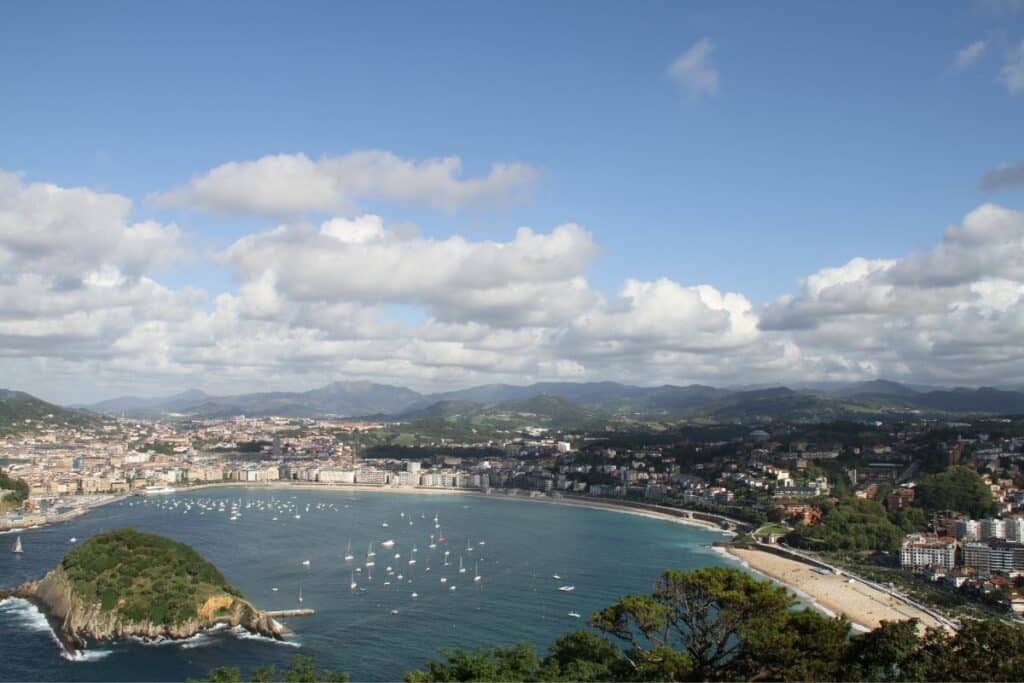 San Sebastian is a beautiful coastal city in the Basque Country of northern Spain, making for a perfect weekend getaway. The city has so much to offer, including stunning beaches, historic landmarks, and world-renowned cuisine.
Visitors can enjoy swimming, sunbathing, and water sports at La Concha Beach, stroll through the charming streets of the old town or take in panoramic views from Monte Igueldo.
Foodies will love the pintxos, small bites of delicious Basque cuisine that can be found in the city's many bars. San Sebastian is also home to several world-class cultural institutions, where visitors can attend concerts, theater performances, and exhibitions.
Overall, San Sebastian is a must-visit destination for anyone looking for a weekend of relaxation, culture, and delicious food in Spain.
Where to stay in San Sebastian: Pension Joakina.
9. Beaches and nightlife in Marbella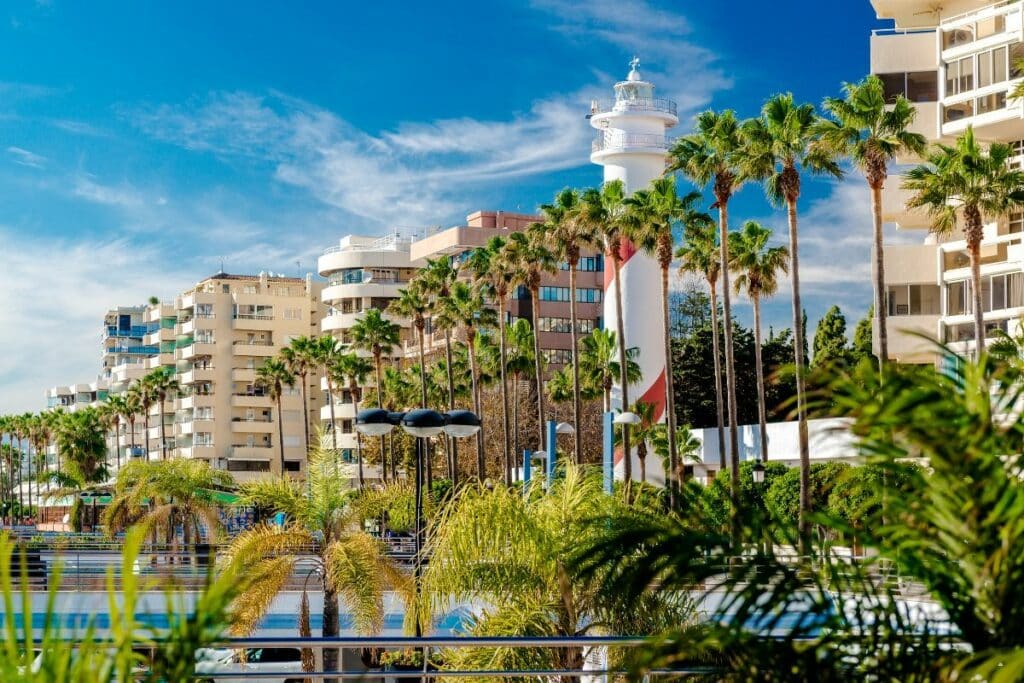 Marbella is a luxurious coastal town located in the southern region of Spain, making it a perfect weekend getaway for those who enjoy sun, sand, and sea.
Visitors can enjoy the charming old town, known as "Casco Antiguo," with its narrow streets, white-washed buildings, and vibrant squares. The historic Moorish castle walls, local artisan shops, and traditional Spanish restaurants are also worth exploring.
For beach lovers, Marbella offers miles of stunning coastline, including the popular beaches of La Fontanilla and Puerto Banus, where visitors can enjoy sunbathing, swimming, and water sports.
The town's glamorous bars and clubs attract international DJs and celebrities, making it a great spot for nightlife. Visitors can also try out the fresh seafood, paella, and tapas that Marbella is famous for.
Overall, Marbella offers a perfect mix of culture, relaxation, and nightlife, making it a fantastic destination for a weekend in Spain.
Where to stay in Marbella: Hotel Monarque El Rodeo.
10. Enjoy Basque cuisine in Bilbao
Bilbao is another wonderful Basque destination for anyone looking for a long weekend in Spain full of culture, art, and delicious cuisine. The city has a lot to offer, from the iconic Guggenheim Museum and modern architecture to the charming Old Town and local markets.
Visitors can stroll through the streets, explore the different neighborhoods, and sample Basque cuisine, including the famous pintxos. For those looking to escape the city, the nearby Basque Coast offers breathtaking scenery and a chance to relax on some of the most beautiful beaches in Europe.
Bilbao is an excellent choice for anyone seeking a mix of culture and nature on their long weekend in Spain.
Where to stay in Bilbao: Hotel Gran Bilbao.
Conclusion
In conclusion, Spain is an excellent destination for a long weekend getaway. With its rich history, vibrant culture, stunning beaches, delicious cuisine, and beautiful landscapes, there's something for everyone. From the bustling cities of Madrid and Barcelona to the charming towns of Ronda and Granada, there's no shortage of places to explore and things to do. Whether you're looking to relax on the beach, indulge in delicious food and wine, or immerse yourself in Spain's fascinating history and culture, a long weekend in Spain is sure to be a memorable experience.
Read more about other destinations:
---
PIN IT