"In Italy, they add work and life on to food and wine."
My week started In Slovenia, Koper in the caravan. I did little training before takeoff (running and swimming) and I was ready for my new country… My first solo travel experience in Italy is set to start.
off to Italy
Before backpacking Italy I looked for a wifi spot, did some research and finished my writings. Then I was ready and looked for different options on how to go to Italy. Luckily I was near to the bus station.
Moving to Italy
I asked the bus station about the schedules and the lady said that hurry up, you have two minutes to reach the bus. So I ran with my heavy backpack to catch the bus. Busdriver was already mad because he was running late. But still, I reached there. I was in and the bus driver told me in half English-Italian that the ticket is three euros. I took my card out and he said nonono only cash. Then I looked at my wallet and it was almost empty. I had only one euro in cash. Busdriver said, "no cash, then you have a problemo." I took my backpack, stepped out and for sure I was a little bit pissed off.
I sat down and started to look at the situation from the positive side… Maybe it was a sign that I am too convenient, too comfortable. Also I saved some euros from my budget backpacking trip, win-win.
I looked at the map and the first city was Trieste and it was only 19 km away. So I did what a real solo backpacker would do, started walking.
I walked and walked with my thumb up for several kilometres until I reached the gas station. I remembered one fact what one local guy from Slovenia told me:
Italians are driving to Slovenia to fill their car with the gas (cheaper for them)
So there I searched for cars with Italian plates. With a first try, I already got my ride to Trieste.
I was dropped to Trieste centrum and I had two options – find a place to stay or just ride straight to Venice. An hour before the last ride to Venice I got a place to stay. I searched from my favorite backpacking app a Couchsurfing spot and Enrico decided to host. He was working, so I had some time to look around in Trieste. Later when we met at his place and after welcoming wine, we went straight to the wild beach. It was a nice refreshing experience. When we returned to his place, Enrico made a regular italian pasta. It was really good.
Hitchhiking can be fun!
New day, new city – Venice. I didn't want to rush, so I started slowly and took some time to look around (Trieste). At noon I took a bus outside to the city, Sistiana, on the way to Venice. Why not straight to Venice, well this is how to travel around Italy on a budget. I started to hitchhike. At the beginning I walked a lot with no luck, the sun was burning, but wasn't hesitating me. I moved on and suddenly I heard a horn, looked back and saw that somebody had stopped and was ready to give me a lift. It was a local Italian who didn't speak English but still gave me a lift and I got my first ride.
The second ride was like two minutes after I was dropped off from the first ride. This guy again spoke no English at all but he wanted to communicate so badly. So we tried it in Italian. Most of the things I didn't understand (I'm still learning it), but I did understand that he has done the same in Spain several years ago.
Mostly the ones who give a lift to hitchhikers are the ones who have done this previously in their life. I arrived and walked a little bit and saw a Lidl (store). Then I thought ice-cream and a cold drink wouldn´t be bad.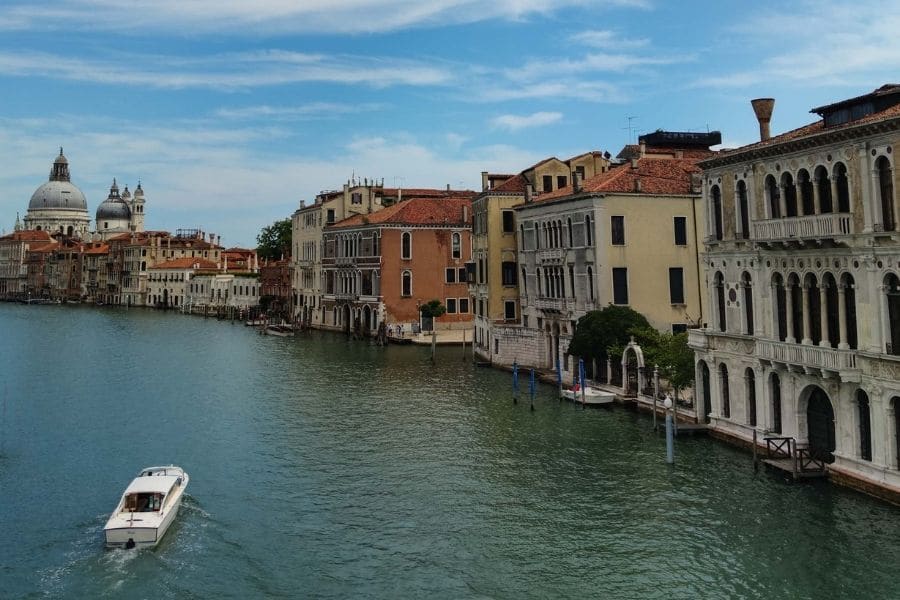 Asking for lift
I got my things, went out of the shop and thought about how I can move faster. So I asked from the parking lot for a lift and was accepted with a first try. Even though she lived 5 km away, she still gave me a lift. This time we were able to talk in English, she taught me some Italian, told about her family and about her travels. In the end, it took me about 20 km further and from there I had a better chance to hitchhike. I started the day with about 170 km and now I was about 40 km away from Venice! Getting closer.
It was evening and It was getting dark but I got my host. It wasn't exactly in Venice, but it was about 40 km to the west. So I thought like ohoo, that's even more complicated. But then my host said that I have a chance to travel by train and it's not that expensive. So I took a train. My host city lived in a city called Vicenza.
Close by were many interesting places. I stayed at Alessandro place and also he had a sauna in his apartment. A place I have missed!
Hello Venice!
Next day I took a train and finally, Venice. Alessandro's recommendation, " Go Venice and get lost." Every corner has its own story and just walk around there and explore. So that's what I did. From Couchsurfing hangouts I found another traveller Jan, who had the same intentions as me, just wandering around. So half a day we walked and talked around Venice. Super cool guy, who also gave me some recommendations on where to go. I don't want to give it away but we talked about Greece.
Verona – the city of love!
Next day I went to explore another famous city in Italy – Verona.  This time I got a wheels and bicyled around the city. The city itself is full of fascinating history. Buildings are colourful and probably you can spend a whole day just watching it. But I didn't have a whole day. I had another goal and I wanted to visit Garda Lake. 
I looked at a map and it was about 36 km away. It seemed okay for me, took my bicycling and off I went. With this kind of heat and with a small bike it was harder than I expected.
When I arrived at Garda lake, I realised that it was all worth it. Beautiful small towns, blue lake. My final destination was a beautiful village in Italy Sirmione. It was such a magical place, with a castle, small colourful buildings, palm trees and an amazing beach. It was all worth it after a little Giro D'Italia and 50 km later.
Milan – the fashion city
Next day I had a bit of a slow start and took half of a day to do "office work". Mostly writing and planning a backpacking trip ahead to a new destination – Milan. I travelled there by train and for the first night, I got another Couchsurfing spot in Mattia´s place. He is a super funny and easy-going person. After some connecting and language lessons (he wanted to learn some Estonian words), we were ready to see Milan nightlife.
It was stormy night (weather), so there wasn't that kind of nightlife as usual and Mattia felt sorry that I didn't see a real nightlife. But it was still a great time in the main nightlife district in Naviglio.
Unfortunately a day later Mattia was really busy and had no time to show me the city. I got some pins on maps to visit and I went on my own. I saw places like:
Duomo district with the main cathedral and of course fashion streets.

Also, I saw Castello Sforzesco,

Cimitero Monumentale di Milano,

Garibaldi area and many smaller places.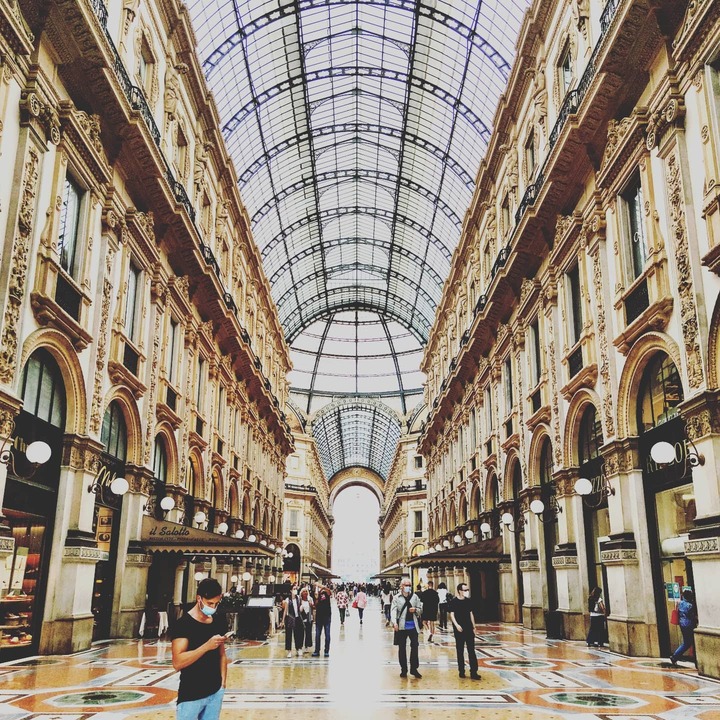 Later from Couchsurfing hangouts, I met a local guy Adrian, who also showed me some spots. With him, I finally saw a real Milan nightlife. He is a super humble guy and gave some tips around Genova.
Going more south
Next day I set my backpack ready, took the train and headed to Genova. I was on my own and explored it with Google. I went exploring old old-town with narrow streets, what looked like really dangerous streets (but actually it's really safe).
Also by accident, I found the main square and because it's a coastal city, there was also a port area. Luckily I got a Couchsurfing spot and Alberto was available to host me since the evening. He has lived in Genova for all of his life and for sure he knew some things about the city. We grabbed some beers and enjoyed a bit stormy night (again weather) on the coast side.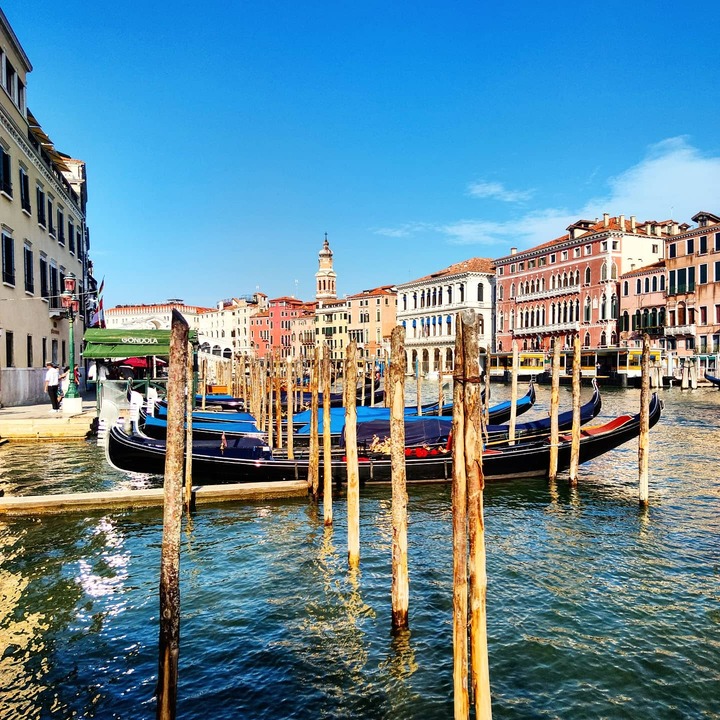 Overall this week in Italy was a bit city-wise and I was missing a bit of hiking and nature. I even didn't do any wild camping, what the heck? But no need to complain, I had good time and again I need to praise that CS. What a great benefit for solo travel!
Now I have different options and can have more hikes and unexpected experiences.
Check out my other Travel Stories
---